The return of the Monster Energy MXGP of the USA will take place on September 2-3 at WW Motocross Ranch in Jacksonville, Florida. The race will feature matchups of the best riders on the FIM Motocross World Championship circuit with some of the top AMA-based riders on a completely neutral track. In looking forward to the event, we're going to count down the days to the new race by looking back at some of the most memorable U.S. Grand Prix races. Today we're looking at Carlsbad 1982.
The 1982 Datsun U.S. Grand Prix of Motocross at Carlsbad Raceway would end up being part of two sensational storylines of that tumultuous season 35 years ago. First, it was part of "Bad" Brad Lackey's long march to become the first American to win an FIM Motocross World Championship, something he had been trying to do for a decade.
And second, and more specific to the race itself, it was the Year of Magoo, as Team Honda wild man Danny "Magoo" Chandler won the 500cc USGP. Chandler, a befreckled redhead from Northern California, also won the RedBud 500 National on July 4 (his first-ever AMA National win) and then swept all four motos in the 1982 Trophee and Motocross des Nations, the single most dominant performance in the history of those races.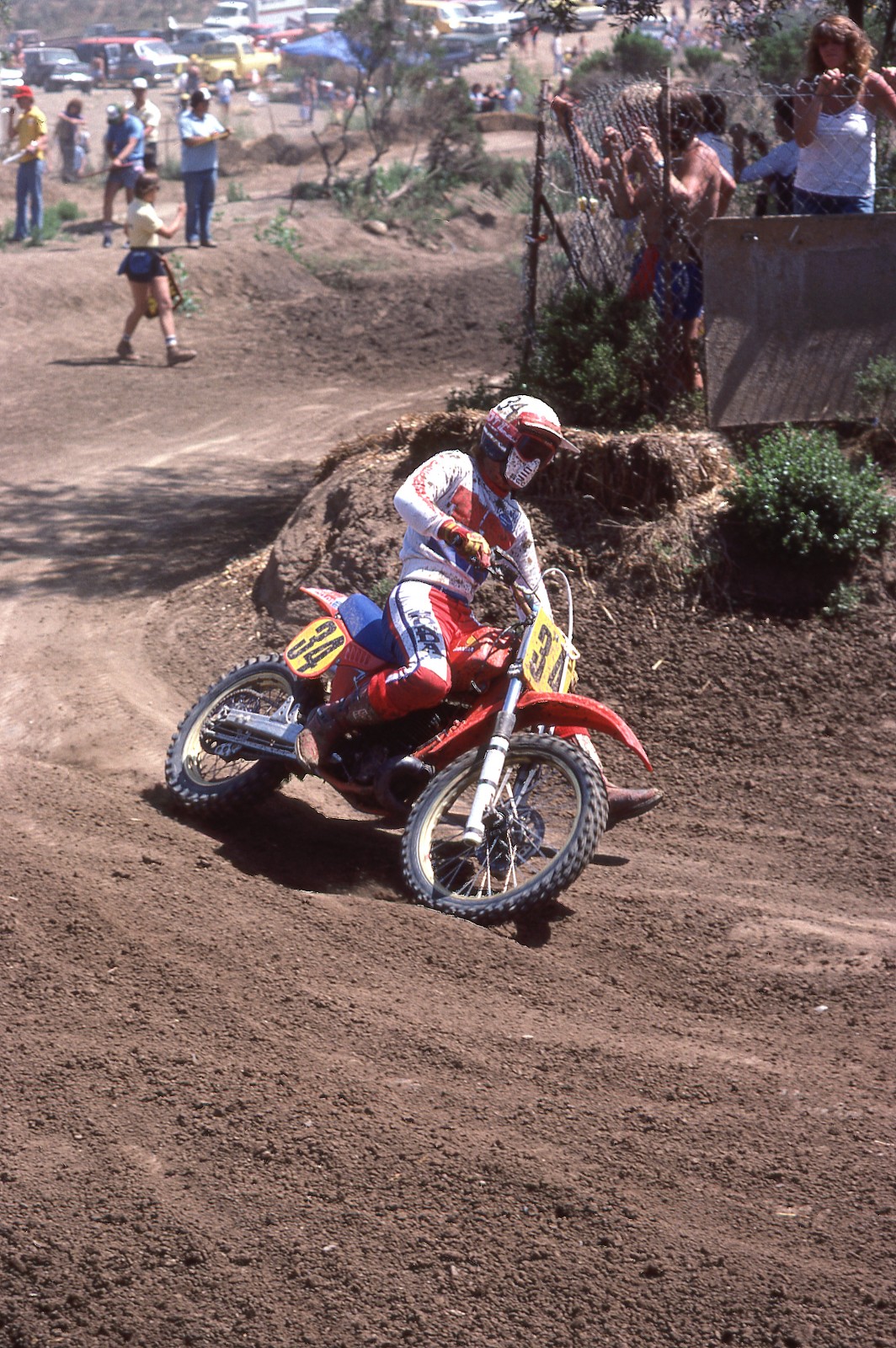 Carlsbad itself was beginning to wane as the biggest race on the domestic calendar. Supercross races like Anaheim, Atlanta, and Los Angeles were now on TV and had grown exponentially in recent years, and 500cc racing in general was starting to lag compared to the 250cc and 125cc classes in America. Entries for the '82 USGP barely filled half the gates, but the 250 Support Class was like a 250 National, with factory Yamaha riders Broc Glover and Rick Johnson leading a field that included their teammate Scott Burnworth, Honda's David Bailey and Jim Gibson, Suzuki's Warren Reid and George Holland, and more. Glover would ultimately win.
Kawasaki's Jeff Ward, competing in the 125 Nationals that summer for Kawasaki, decided to ride the 500cc Class at Carlsbad instead of the 250cc GP at Unadilla—the 125cc Grand Prix was no longer returning to the FIM schedule. Ward qualified fastest, despite having never raced a 500 before at this level. Lackey was second fastest, followed by Yamaha's Mike Bell and Honda's Darrell Shultz and then Chandler. The top-qualifying European was British Yamaha rider Neil Hudson.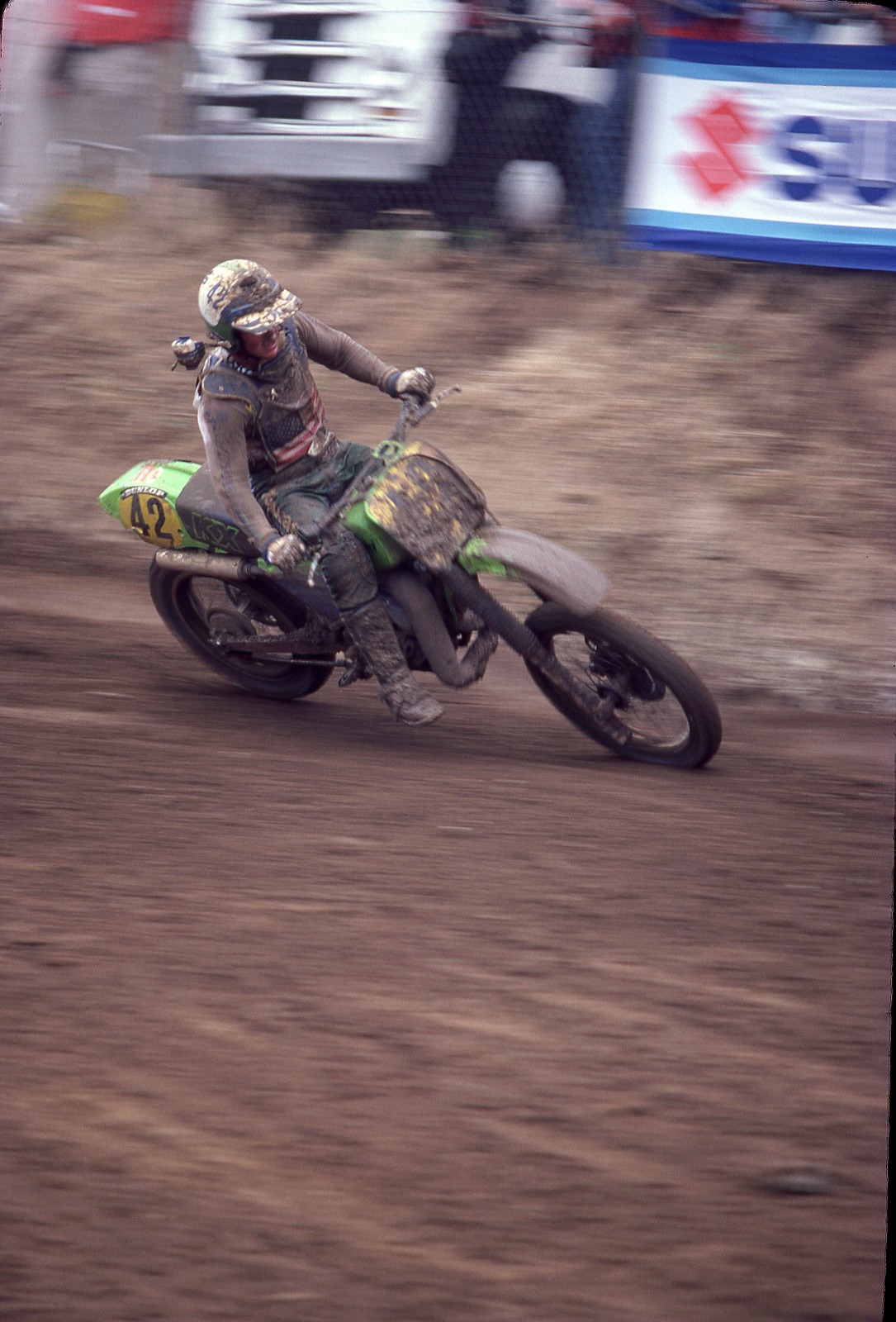 Lackey's crusade to win the title got a boost when Andre Malherbe, the two-time defending FIM 500cc World Champion, broke his leg in the first moto. The Honda factory rider was gliding across the tricky mud hole that had formed in the middle of the track, and his bike slid on the greasy whoops. He crashed and the bike came down on top of him, fracturing his leg and ending his season. Yamaha's Hakan Carlqvist was also out with an injury.
Not that it would have mattered. Chandler was superb in the first moto, getting to the lead early and then pulling away to win by some 30 seconds. His teammate Shultz, who was battling with him for the 500cc National title that same season, finished second, and Dutch rider Andre Vromans, locked in battle with Lackey, settled for fourth.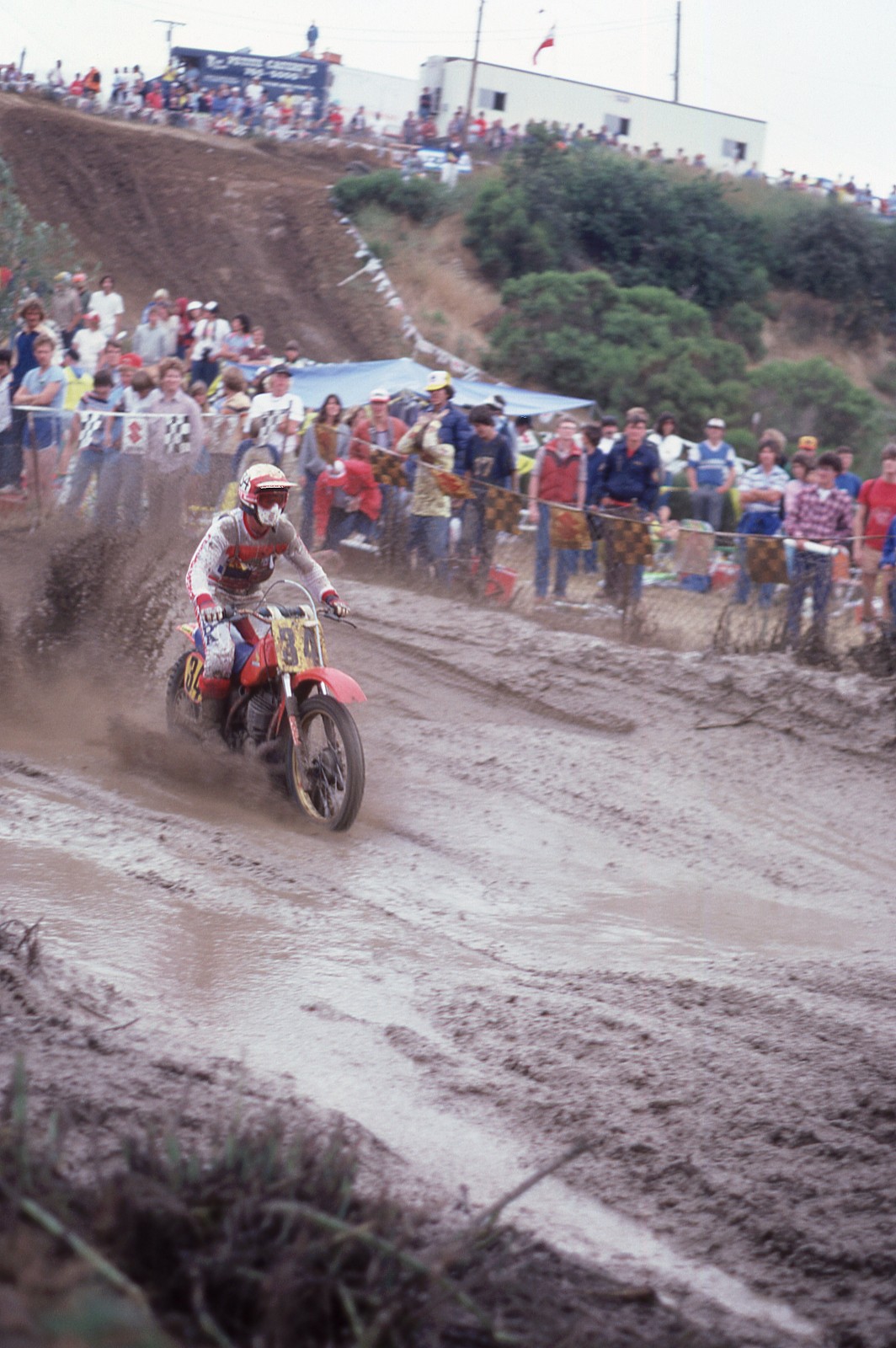 In the second moto Shultz was out front, but Magoo was once again coming. Before Chandler could get to him Shultz swapped out hard and nearly crashed. Despite the save, Shultz twisted his knee and decided to drop back, waving Chandler into the lead. Shultz would soon have to pull out due to the pain.
Chandler now seemed like he was going for another easy win, but at the 35-minute mark he crashed, handing the lead to Yamaha's Mike Bell. Then he crashed again and found himself floundering outside the top five.
Despite the late crashes in the second moto, Magoo still clinched the overall win with 1-5 moto scores. Title combatants Brad Lackey and Andre Vromans went 3-3 and 4-2, respectively.
What was weird is that at the time the FIM added up the time of both motos and used Olympic scoring, which meant there was a three-way tie between Chandler, Lackey, and Vromans with six points apiece, but Magoo won based on his combined times. Had the FIM used the AMA system of scoring that was in place at the time, which put the emphasis on who did better in the second moto for tiebreakers, Chandler would have actually gotten third overall, and Vromans would have taken the first-place trophy. And had they just counted FIM points on the day—15 for first, 12 for second, 10 for third, 8 for fourth, and 6 for fifth, Magoo would still have won with 21 total, and Vromans, Lackey, and Bell would have had a three-way tie for second—Bell went 6-1 which meant he scored 20 points.
The '82 Carlsbad 500cc U.S. Grand Prix was the only GP that year for Chandler, but it was one of 12 that Lackey participated in as he marched toward that long-coveted title. He would finally clinch it in August in Luxembourg at the final round, just three weeks before Danny LaPorte become the first American ever to win a 250cc Motocross World Championship. All three riders—Lackey, LaPorte, and Chandler—plus Team USA's David Bailey, Jim Gibson, and Johnny O'Mara, and FIM World Speedway Champion Bruce Penhall would share Cycle News' Rider of the Year honors for 1982.
Oh, and for good measure, Chandler also won the 1982 SuperBikers title on ABC's Wide World of Sports, also held at Carlsbad Raceway.