Hurricane Mills, TN
Rocky Mountain ATV/MC AMA Amateur National Motocross Championship (Loretta Lynn's)
Amateur National Motocross Championship
In order to count down the days until the start of the 2019 Rocky Mountain ATV/MC AMA Amateur National Motocross Championship at Loretta Lynn Ranch, we're asking some of the top graduates from yesteryear to tell us about their favorite moto from the Ranch. Since the race was founded in 1982, we've got a bunch of fast folks to choose from.
While the American amateur racing process has become much more refined through the years, with longer-term deals in place and guaranteed pro contracts for the hottest amateurs, some talent still slips between the cracks. That sets up the types of motos Loretta Lynn's AMA Amateur National Motocross Championships was designed for—when an unknown rider shows they can battle the favorite, and suddenly gets rewarded with a ride.
That's exactly how it worked out for Shane McElrath, who was little-known kid from North Carolina heading into the 2012 event, and he shocked the industry by winning the first 250 B Stock moto over better-known prospects like Cooper Webb, Dakota Alix, Jace Owen, Daniel Baker, Nick Gaines, and Ryan Surratt.
"Probably my favorite Loretta's moto was actually a perfect moto," began McElrath. "Going up to the line in 250 B Stock, I drew first gate pick, I ended up getting the holeshot and led every lap in that, and that was my first-ever moto win there. I had never gotten a podium at Loretta's before—I think a fifth had been my best. So that was really huge for me. When I was out front, I remember just telling myself, 'Just keep sprinting. Just keep sprinting.'"
Webb, on a Star Racing Yamaha and probably the biggest name of the group, lived up to his billing and pulled through to win the title, with 2-1-1 scores to McElrath's 1-2-2. McElrath also went 2-2-1 in 450 B Modified, and was edged for the title by Anthony Rodriguez, who went 1-1-2. Although he didn't win either title, McElrath proved he could run at the front.
"That year I was battling with Webb and I went 1-2-2 for second overall," he explained. "It was a really good week. I didn't finish worse than second in a moto all week."
The big win in the first moto of the week changed everything for Shane and his family.
"That moto just showed me that what I had been doing was working," he said. "Before that I was training a lot at ClubMX, but I didn't really have much of a gauge. At the regionals, I did good, but those were much shorter motos. You never really know until the 20-minute motos at Loretta's. So when I was out front, I just tried to treat it like a training moto and then it was like, 'Dude! I actually just won! I won a moto!'"
Soon, McElrath was approached by a team manager, and the dream of a factory ride had come true.
"That moto, really that started my career," he said. "Until then, we were just going to the races as a family, and we didn't really have a plan because we didn't have any money. We didn't know if we would be able to keep racing. But after that moto, I met Tyler Keefe [from Troy Lee Designs/Red Bull KTM], and a few weeks later I was flying on an airplane for the first time going to California."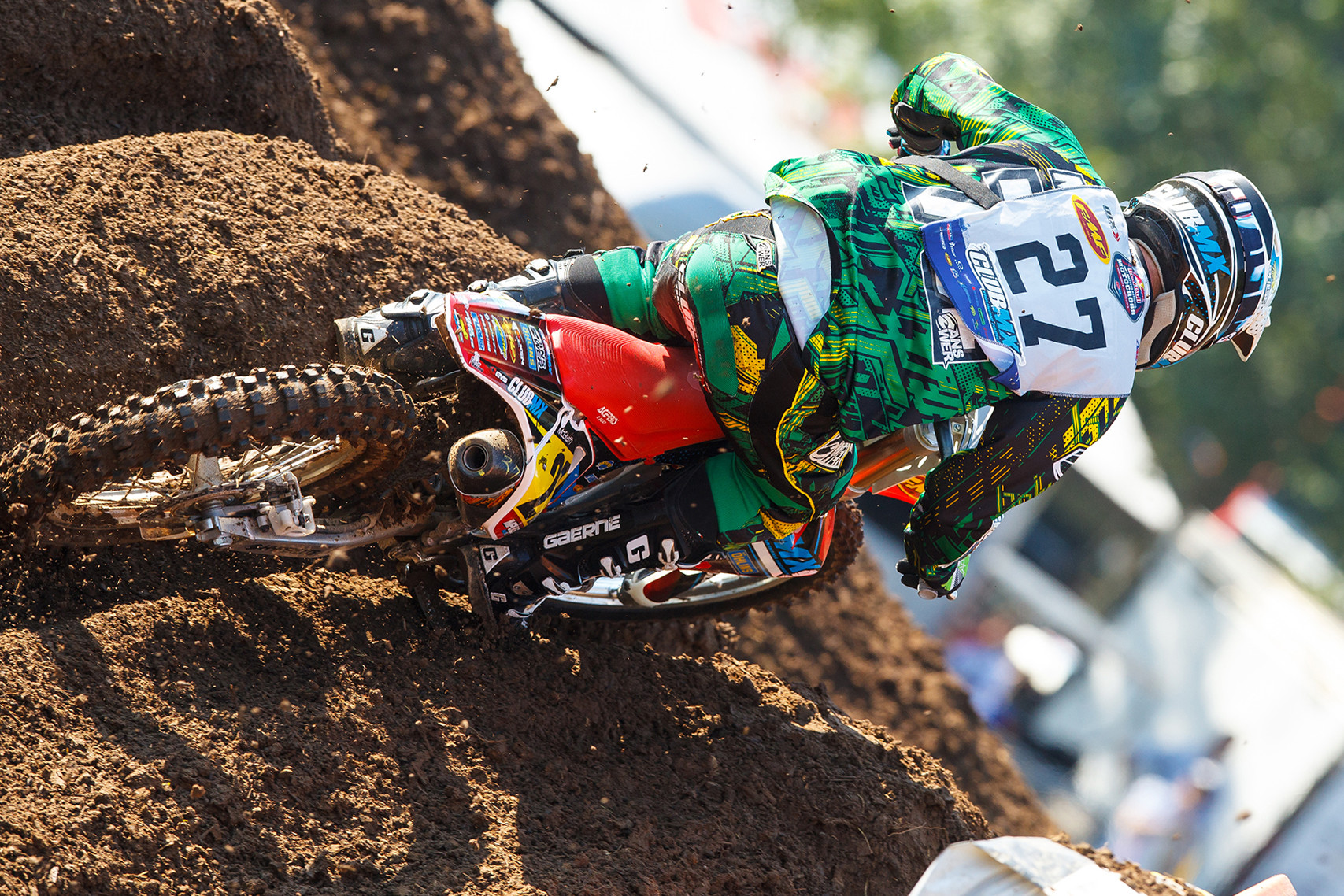 Advice for current prospects?
"I've kind of surpassed all my dreams," he said. "As I kid, I just wanted to be on TV racing dirt bikes, but I've surpassed that. It kind of taught me to not just settle on one goal. Anything is really possible, and it's really being close-minded to think, 'I can only get to this point,' because by the time you get there, someone else is going to be way farther ahead than that. Growing up, I loved racing, I loved riding, and things started to fall into place just about the time I started to figure out life. It opened up a whole new world for me. Now it's my job, but I still love it. Life is amazing right now."
More 2019 My Favorite Loretta Lynn's Moto