Welcome to the 2017 Racer X Online Actually Fun Gift Guide, presented by Ride365.com. We're attempting to make mundane Christmas gift shopping into something cool—starting with the fact that motocross gifts are the best gifts of all. Try Ride365.com to get your shopping list going this year, then check out some other cool products.
KTM's Ready to Race slogan means bikes that are capable of competing at a high level right out of the box—and that includes motors that aren't scared of big revs. KTM's 250 four-stroke offerings have always been revvers—scream 'em and they'll go really fast. For a rider looking for a little bit more power down in the low-end and mid-range, Hot Cams has a solution. Its Stage 1 Intake Camshaft ($199.95) builds more power from the bottom end all the way to 11,000 RPM. There's a little less power above that 11,000 RPM ceiling, but those types of revs are usually reserved for highly-advanced riders. For average Joes, focusing on power gains below 11,000 RPM isn't a compromise—it's a solution.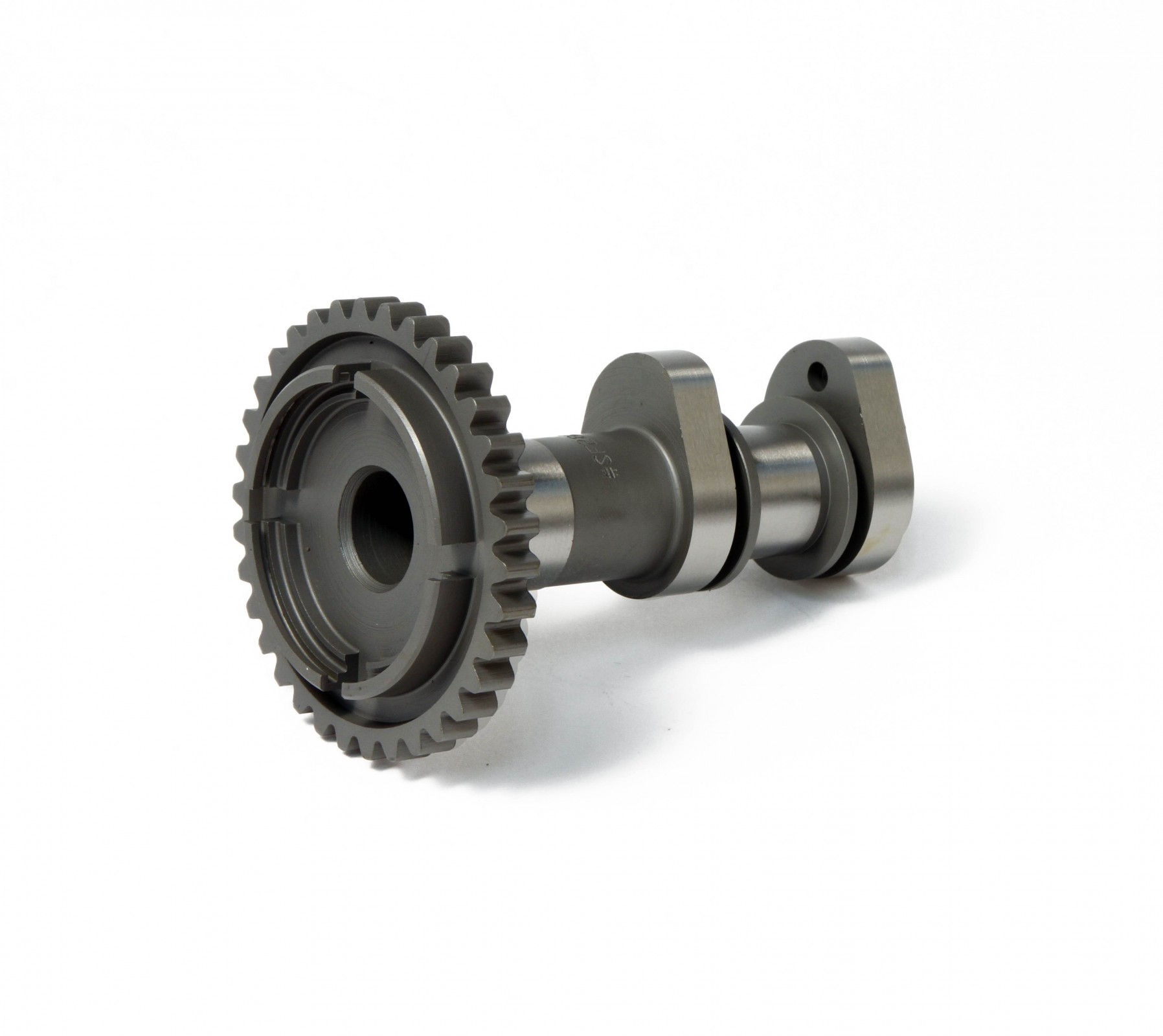 You can pair that Stage 1 intake cam with a Hot Cams Exhaust Camshaft for an additional $235.95. It adds even more to the 11,000 and under RPM gains.
Of course, there are plenty of KTM racers who do want max power at max revs, so Hot Cams also offers a Stage 2 Intake Camshaft ($199.95). This one provides power equal to stock up to 8,200 RPM then gains all the way to rev limiter. If you pair this Stage 2 Intake Cam with the Exhaust Cam, you get even bigger gains above 8,200 RPM. All of these cams can be used with the stock valve springs.
These products fit the 2016-2018 KTM 250 SX-F & XC-F and 2016-2018 Husqvarna FC 250.
These are new products and they're coming shortly. Go to hotcamsinc.com to order.
MORE FROM THE "ACTUALLY FUN GIFT GUIDE."
Recommended Reading