Welcome to the 2017 Racer X Online Actually Fun Gift Guide, presented by Ride365.com. We're attempting to make mundane Christmas gift shopping into something cool—starting with the fact that motocross gifts are the best gifts of all. Try Ride365.com to get your shopping list going this year, then check out some other cool products.
AXO's new Motion Dust and Motion Prisma gear is a simple, clean option for this year. The fabric is 100 percent polyester, so it's lightweight, strong, and won't absorb all that sweat from hammering motos. If you live somewhere that's warmer, vented jersey versions are available. The jerseys also have a slimmer fit, so take it easy with the treats this holiday season.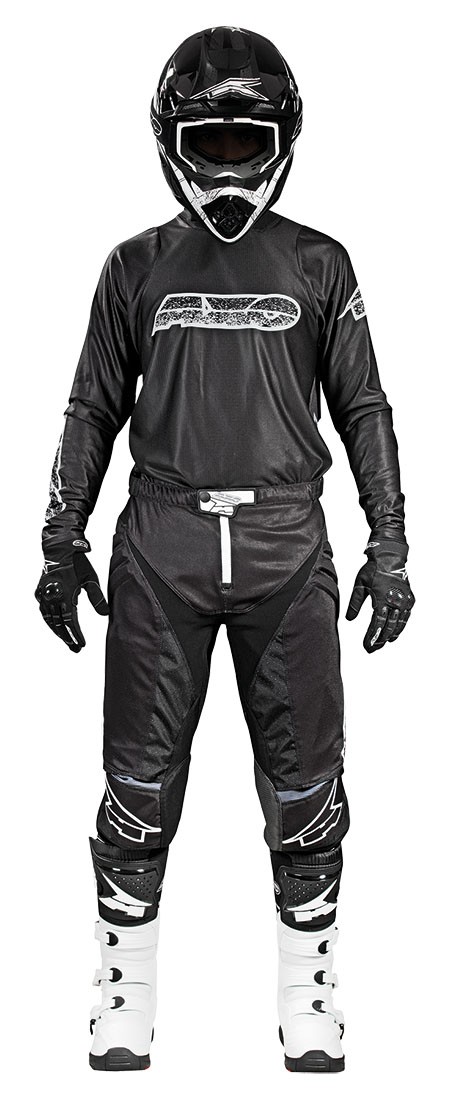 The pants are four-way stretch, and the 3-D knee construction are designed to work with your knee braces and pads. The knees are also paired with full grain leather for maximum grip and comfort. If you do go too big shoveling sweets this Christmas, you can be thankful for the silicon adjustment straps in the waist for your adjusting waist line. The front zipper is also durable and has a reinforced TPR button snap enclosure.
The Motion Dust gear comes in one colorway: Black/Gray/White. The Motion Prisma gear comes in three colorways: White/Red/Yellow, White/Blue/Orange, and White/Gray/Green. Jersey retails for $52; pants for $146. Shop now at axo.com.
MORE FROM THE "ACTUALLY FUN GIFT GUIDE."