Welcome to the 2017 Racer X Online Actually Fun Gift Guide, presented by Ride365.com. We're attempting to make mundane Christmas gift shopping into something cool—starting with the fact that motocross gifts are the best gifts of all. Try Ride365.com to get your shopping list going this year, then check out some other cool products.
Braaap Industries Motocross Christmas Ugly Sweater Tee—$25.99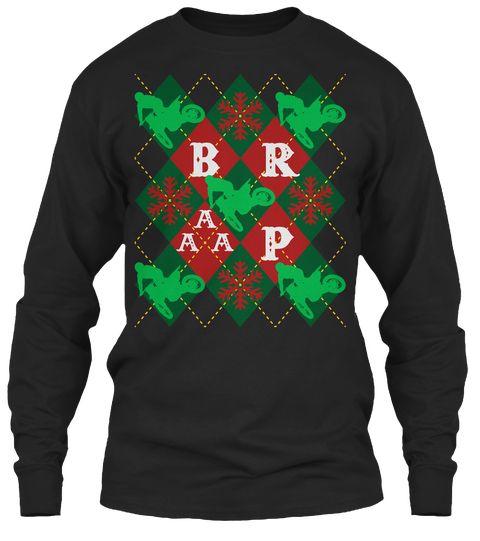 Ah, Christmas. Mounting credit card debt, gloomy weather, and roads raged to the max with stressed-out shoppers. But it's not all bad, of course. If you're a motocross enthusiast, you just know there's going to be something dirt bike-related waiting for you under the tree, or if you're lucky, maybe even in the garage. Point being, Christmas always kicks ass for motocross folk, and, thanks to the Braaap Industries Motocross Christmas Ugly Sweater Tee, you can take even carry out your holiday celebrations in style while simultaneously proclaiming your love of dirt bikes. That's like grabbing two holeshots in one gate drop! Don't be a Scrooge—click here and get in the holiday spirit!
Traxxas Slash 4X4—$429.99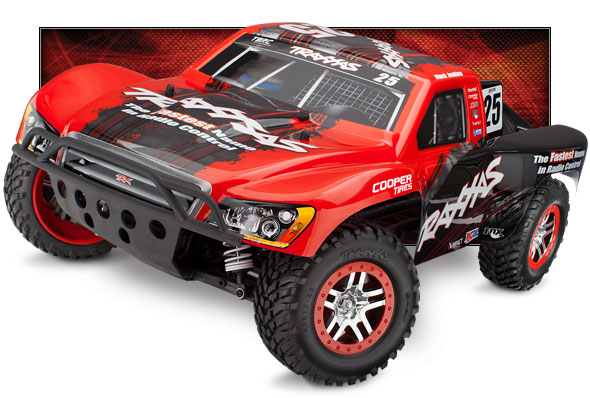 Now that you're warm and comfy in your Braap Industries tee, it's time to head outside and get your race-fueled adrenaline pumping. No, we aren't suggesting you drag race your 450 down the street. We're talking about something even faster, and with twice as many wheels—the Traxxas Slash 4X4! If you're a hopeless cynic who thinks RC trucks are for kids, you've obviously never seen this monster. In fact, a child should never be in control of this beast! It rockets past 60 mph (thank you, Velineon brushless motor) in an instant, and thanks to the four-wheel drive, it keeps ripping no matter what kind of paces you put it through. It's also engineered to handle with more precision than Mitch Payton's porting hand, and it's extremely durable. Like, Ryan Dungey-durable. If you're considering something else, slap yourself on both cheeks and click on over to Traxxas and get your hands on the truck that sets the standard in short course performance. What else would you expect from the fastest name in radio control?
MORE FROM THE "ACTUALLY FUN GIFT GUIDE."
Recommended Reading