Welcome to the 2017 Racer X Online Actually Fun Gift Guide, presented by Ride365.com. We're attempting to make mundane Christmas gift shopping into something cool—starting with the fact that motocross gifts are the best gifts of all. Try Ride365.com to get your shopping list going this year, then check out some other cool products.
Anyone who has even spoken at length with Travis Pastrana, or read one of his many interviews, knows how passionate he is about the future of action sports. So much so, he even invests his own money into some of his projects.
Travis' fervor for the future of the sports he loves is well-known, so it's no surprise that the ringleader of the Nitro Circus has found a way for young fans to get off their phones, get out, and get active. Inspired by Pastrana and BMX riders Ryan "R-Willy" Williams and James Foster, Nitro Circus teamed with Hyper Bicycles to release the signature Nitro Circus bike.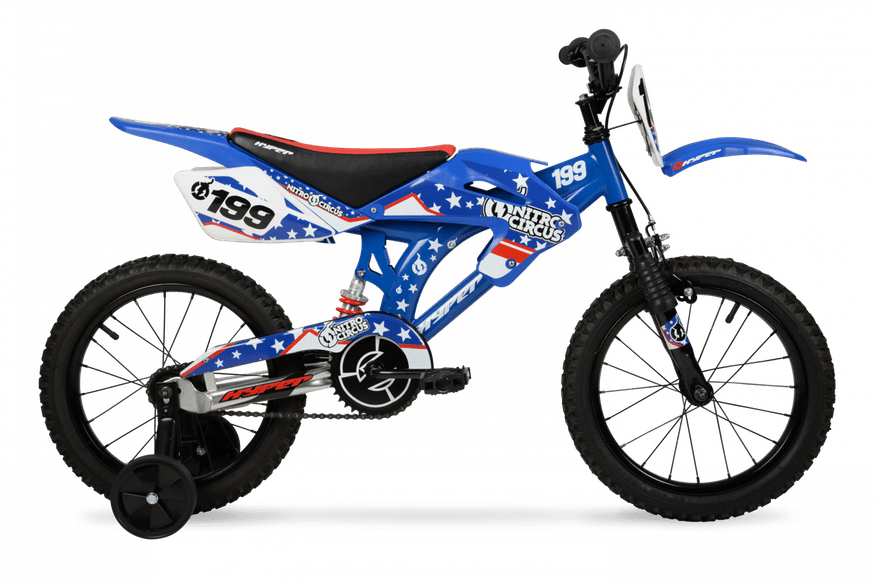 The 16-inch Moto Hyper Nitro Circus Bike features motocross-style fenders with authentic Nitro Circus graphics and a motocross saddle seat that adds some extra style. It was built with a steel oversized frame, a steel handlebar, 16-inch rims, and knobby tires, so you know your little tykes will be in good hands.
Learning to ride a bicycle is hard. Luckily, I know how to ride one and can take this thing for a spin anytime I want. But for those who are just getting adjusted to riding, the Moto Hyper is great. It has standard size pedals and front brakes for an easy way to stop, and with only one speed, there are no complicated gears. Training wheels are included for beginners who are still learning to ride.
I've just been told that the bike only supports up to 100 pounds. Unfortunately, that means I can't ride one, but your kids can. Get yours today for $79.00 exclusively at Walmart.com and Walmart stores nationwide.
MORE FROM THE "ACTUALLY FUN GIFT GUIDE."
Recommended Reading