Welcome to the 2017 Racer X Online Actually Fun Gift Guide, presented by Ride365.com. We're attempting to make mundane Christmas gift shopping into something cool—starting with the fact that motocross gifts are the best gifts of all. Try Ride365.com to get your shopping list going this year, then check out some other cool products.
Cycling Kit—jerseys $89.95, bibs $109.95
Follow any rider on Myspace and you'll quickly realize how important cycling is to their program. (Kidding, no one uses Myspace anymore. Follow them on Google Plus.) These guys like cycling so much that sometimes it's hard to tell if they are training for the Tour de France or Anaheim 1. Anyhow, if the top professional athletes in this sport cycle for training, ummm, you probably should be too. If you don't want to cycle hundreds of miles in a t-shirt and gym shorts, Yoshimura has you covered with their cycling kit. Made in the USA by Voler, this race cut kit is made of the best materials and the bib uses a very high-end chamois. Get yours at yoshimura-rd.com.
IG Snapback Trucker or Team Yosh Snapback Trucker Hats—$29.95
When you're done with that long ride, your hair is gonna look worse than Weege's after an all-nighter. Or just on a random day. It's bad. Again, Yoshimura has you covered with their IG snapback Trucker or Team Yosh snapback trucker hats. Get yours at yoshimura-rd.com.
Yoshimura 2018 CRF250R Full System—$977 stainless, $1,499 titanium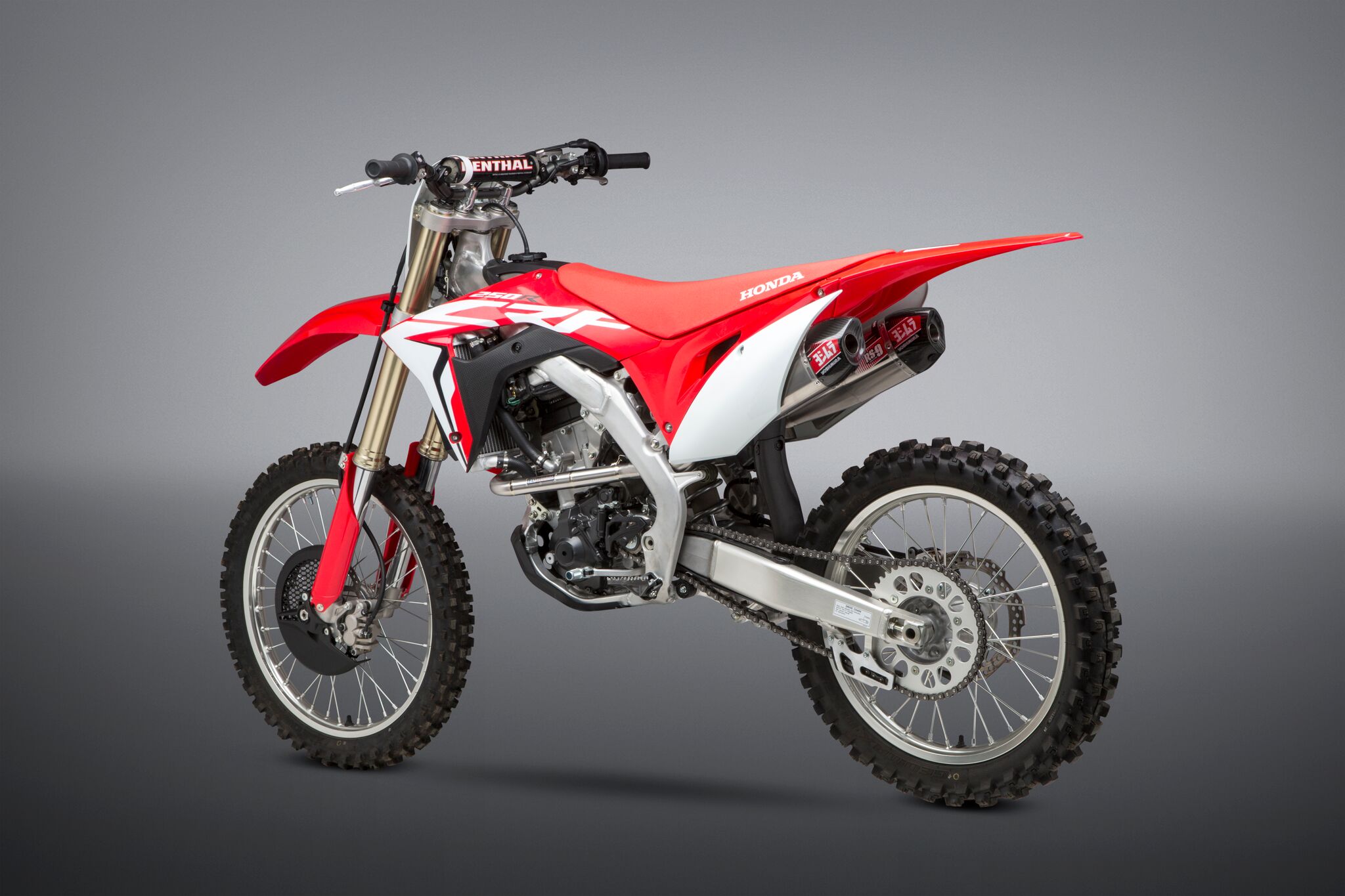 Okay, now for the real reason you're here: more power. With nearly eight months of development behind it, the RS-9T system and slip-on is available for the most anticipated 250 of the year, the 2018 Honda CRF250R. Yoshimura says the RS-9T full system adds more bottom and mid for the new red machine and even makes it quieter. The stainless model saves you 1.4 pounds over stock, and titanium saves 3.3 pounds.
MORE FROM THE "ACTUALLY FUN GIFT GUIDE."