During the 2018 AMA Pro Racing season, Colt Nichols placed 13th and 14th in the 250SX East Region of Monster Energy AMA Supercross and the 250 Class of the Lucas Oil AMA Pro Motocross Championship, respectively. One year later, the Muskogee, Oklahoma, native slotted third in the 250SX West Region and seventh in the Lucas Oil AMA Pro Motocross Championship. Certainly a profound improvement in overall finishing positions in the stadiums and on the outdoor circuits of the United States of America. A first-time race winner this year as well, 2019 was good to the Monster Energy/Star Racing Yamaha challenger.
But, and as like any great racer or potentially great racer, Nichols wants more, and he's certainly talented and capable enough to make such things happen. A few days ago on a warm and sunny afternoon in Southern California, we caught up with the ever-friendly, well-spoken competitor and got a read on his immediate and near future. Already fast at 2020, Nichols is looking to charge into 2020 at ten-tenths.
Racer X: Okay Colt, just what are you up to this afternoon?
Colt Nichols: I'm not doing much today. I have to run some errands and do some little stuff like that. No biggie of a day.
What's a professional racer do on an off-day like this as you head into the off-season?
Really, this is our time to really get that big base in fitness-wise and to do stuff like that. It's not even really as much about riding right now as it is getting off-the-bike-fitness in. I've been doing some longer bike rides and some longer and harder gym sessions. Yeah, during these weekends, I try and enjoy myself a little bit. Yesterday morning I had a really long bike ride and after that we played some golf and then hung out and watched Straight Rhythm a little bit. Beyond that, I didn't do much, man. Just trying to relax a little bit.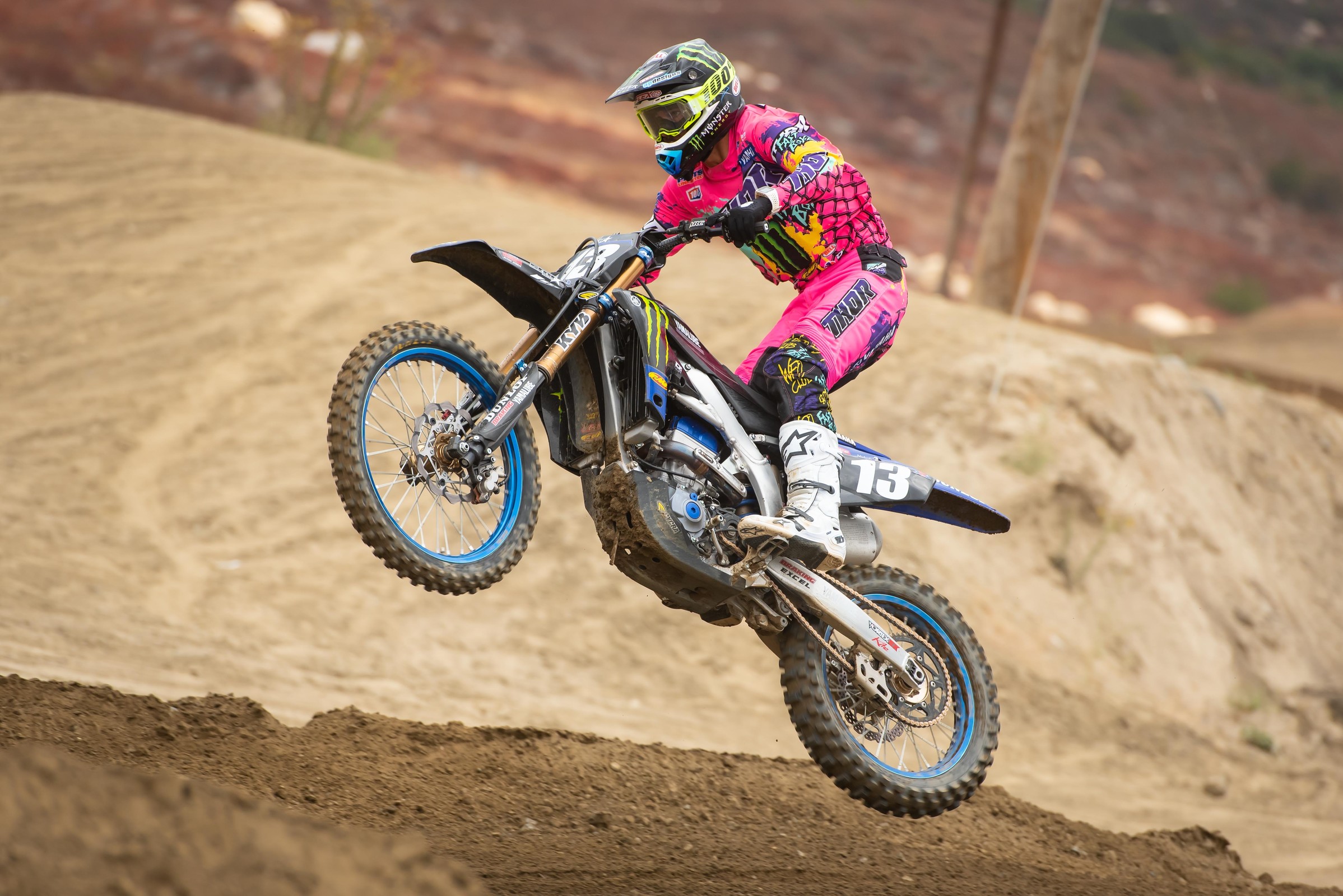 Are you in Oklahoma or here in California at the moment?
I'm in California. I did my whole little trip back to Oklahoma and then went to Italy for a little bit and then I had to go to Mexico for Benny Bloss' wedding. He got married down there and we just went for the weekend and came back and I've been in California ever since.
Yes, not long ago you told me you were going over to Italy to meet up with F1 racer Daniel Ricciardo to scope out the Italian Grand Prix Formula 1 race at Monza. How was it and what did you make of that whole scene?
Oh man, it was absolutely incredible. The atmosphere was absolutely next level. It was so cool to get to experience that. It was, honestly, pretty sick. I can't wait to go back for another one, that's for sure.
Monza is incredible, huh? About 20 years ago I attended a mid-week Formula 1 test where I met both Kimi Raikkonen and Juan Montoya. I remember looking up at the ancient and empty grandstands and seeing a few pigeons flying around. It was one of the coolest things I've ever seen…
Oh, I could imagine. That would be hard to even picture because there were so many people there decked out in Ferrari to cheer on their guys. I could not believe how many people were at the event. It just kind of put it in perspective for me, and honestly, when we were there, it was actually inspiring than anything in just seeing the way Daniel [Ricciardo] had so many fans and people coming up to him. We hung out in his pit area the whole time. It was just inspiring seeing how he was in the middle of it and how big of a deal he was. It made me want to get to that point one day with dirt bikes. Yeah, it was a really, really cool and awesome event.
Yes, along the way, somehow you guys got to be buddies with Daniel Ricciardo, huh?
Yeah, he had actually talked with Justin Boggle quite a bit before and I also kind of talked to him a little bit through Wil Hahn and him and Wil are pretty good friends. One thing led to another and he was the one who actually got us tickets to the event and he hooked us up with everything and we got to hang out in his pit are all weekend and we got to go have dinner with him after the race and stuff like that. Honestly, it was really cool and he treated us all so well and hooked us up pretty good. It was a pretty memorable experience and it was really, really cool. He's an awesome guy.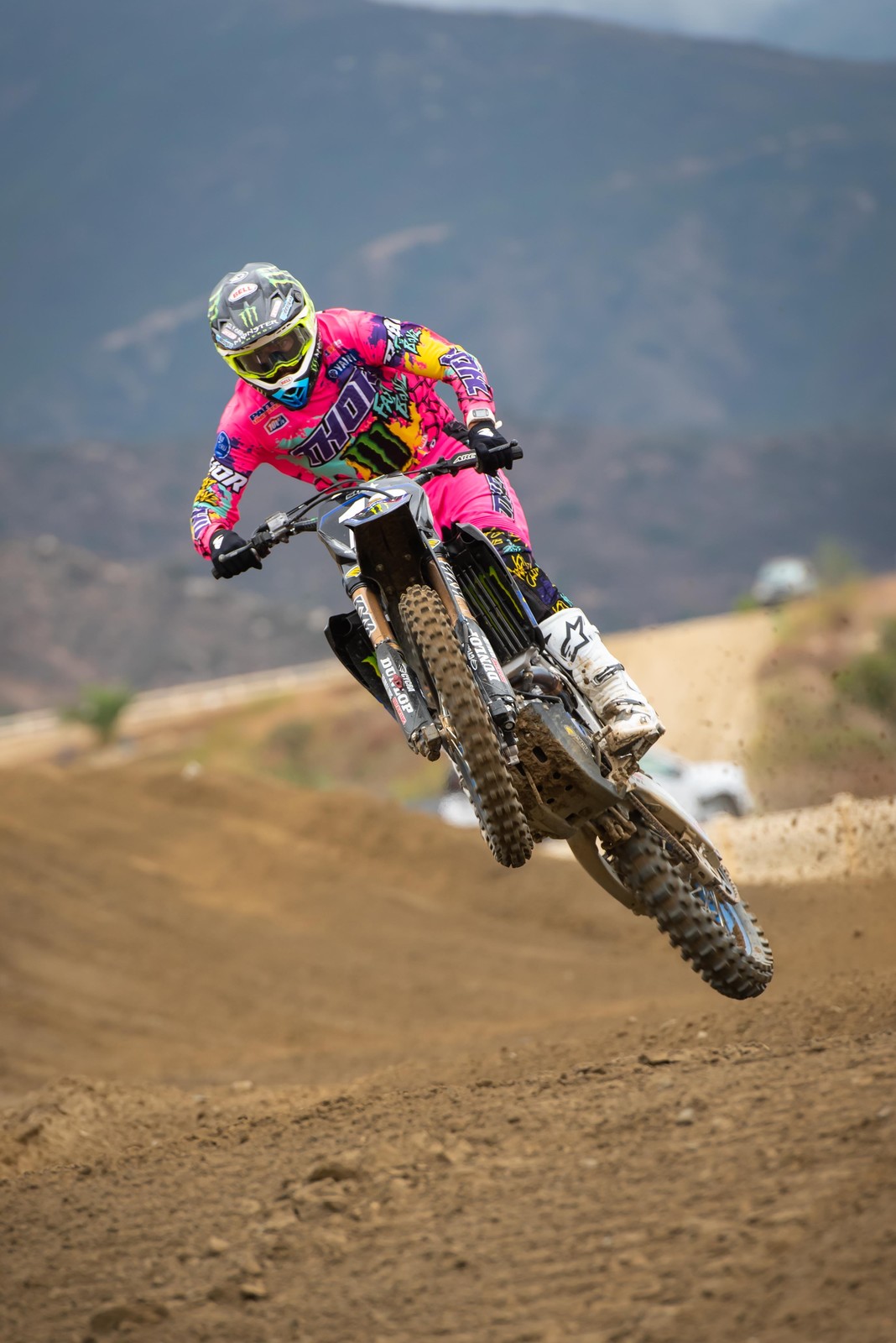 Okay, my man. Looking back on 2019 and all things considered, what's your take on the year that you had? You placed a fighting third overall in the 250SX West Region and raced to a very competitive seventh overall in the Lucas Oil AMA Pro Motocross Championship. Not bad at all.
Yeah, yeah, for the most part I was kind of right where I wanted to be. When it came to the races, yeah, I had some DNFs and a little bit of bad luck here and there and I put myself in some bad positions, but overall, it was a really good year. There was a lot I could take away from it, positively. I made nearly every single round, which was a big goal of mine. Obviously, I missed the Ironman National because I got a little concussion at Budds Creek. For the most part, there is a lot there to build on and a lot to kind of hang my hat on to say, "Okay, I got to check a lot of boxes off this year." I wanted to be in the points lead at some point; I wanted to win a race and I did that; I wanted to improve my starts and kind of be more up front, and I did that. I did a lot of things. I felt like I got to experience a lot of things that are kind of hard to take for the first time. Having the points lead and winning a race for the first time, that's a lot of experience I can take into next year. I'm hoping to leave with a title next year. I'll be disappointed if I don't. That's kind of where we are at right now going into 2020. I'm extremely motivated right now to kind of get my program back rolling and to make sure I'm as prepared as possible to be racing at Anaheim 1.
Hey, you won the opening round of the 2019 Monster Energy AMA Supercross Championship at Angel Stadium last January. That's a big deal on any level. What was that like for you to stand atop the box in that sold-out stadium?
It was, honestly, pretty incredible. It was a big deal for me solely for the fact that I wanted to be the first Oklahoman to win at Anaheim 1, you know?! Trey [Canard] and Justin [Boggle] have both won East Region supercross titles and have had very, very successful careers. I really wanted to go do that. It was a big goal of mine. Man, to win the first race was just a big deal because I didn't even know I was racing Anaheim 1 until the week before. The team came to me and said, "Hey, we like how good you're riding and you look great on the bike and we want to go ahead and put you West." That was cool with me and we ended up lining-up and it went really well. I'm blown away. I'm just hoping to add a few more wins this approaching season. Just to win that one at Anaheim, it was a pretty incredible feeling, for sure.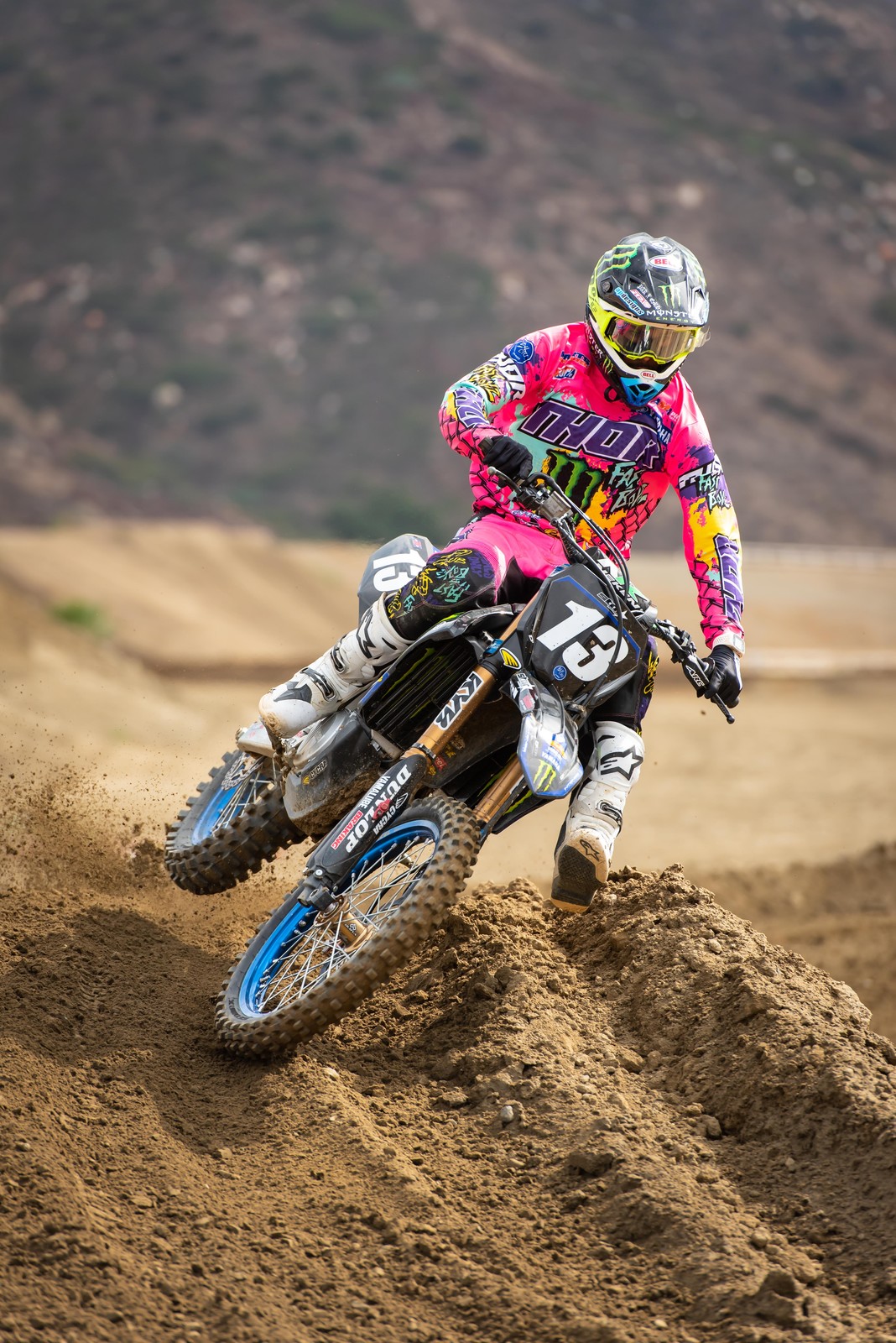 You performed very well in the Lucas Oil AMA Pro Motocross Championship this summer, hovering between fifth and eighth place overall finishes leading up to the series' penultimate round at Budds Creek in mid-August.
Yeah, it was a big, big goal of mine to improve in the outdoors. The first time I actually raced the outdoors was in 2016 on the Cycle Trader bike. That was my first year of kind of getting into it. I really, really struggled. I think I had one moto where I think I got seventh and the rest of the races, I ended up finishing around 12th. I was not very good. That was something we really wanted to do in 2017. I improved a lot. For this year, I really wanted to improve. My biggest goal is to be a contender outdoors. I think next year coming into the series, I know I can do that and try to go after winning a championship. I really, really want to have one of those banner years where I can go out and win a supercross title and be a contender and try to win an outdoor championship and go race for Team USA at the Motocross of Nations. That's a big, big goal of mine. I'm really doing everything I can to make that happen. It's going to be very, very tough because there are a lot of good dudes and outdoors is so hard and physically demanding, but I look forward to that challenge. I really want to improve my outdoor game and get to a point to where I can be a championship contender.
There has been a significant amount of off-season movement between the riders and teams that will contend for the two AMA 250SX Regions in 2020. What do you make of all that?
Yeah, there really is a lot more movement that what there typically is. I think it's interesting, to say the least. There are a lot of guys who have had good years and they've been with good teams and now, all of a sudden, they are making these big jumps. Even on my own team, we just added Shane McElrath to the program. He's a really good dude and very, very talented on the bike. I think a lot of these guys I'll be anxious to see come race time. We're all professionals and we can usually hop on any bike and go pretty fast; it's just how long you can do it. I'm anxious to see how it's going to play out. I'm not really worried about too many other things or too many other people other than myself. I want to make sure I'm as prepared as I can be. I'll be ready when the gate drops, for sure.
Any racing on the Colt Nichols to-do list come the next few months?
Yeah, actually I'm hoping to go to Barcelona in Spain and race a race at the end of November. Me and my buddy Justin Boggle got invited to go to that race. It's an opportunity to make a little money and catch a gate drop at a good time. It's at the end of November and that gives us about a month or so before the West Coast starts. It'll allow us to get a gate drop in and kind of see where we are at. That'll be my plan for the rest of the off-season. I'll probably hit that race and that'll probably be it for me.