When Ryan Villopoto won the MXGP at Thailand back in March, few might have imagined then that it would be the last win of his Hall of Fame career. He would suffer a back injury a month later in Italy, and then, after a long hiatus, he announced his retirement after racing just four FIM World Motocross Championship events. Still, it was enough to get him on the list of American riders who have won FIM Grand Prix motocross races overseas. With one more overseas GP left in Mexico this weekend, it marks the last chance of 2015 for another American, MX2 rider Thomas Covington, to get on that unique list. With that in mind, we went back and researched every American on the FIM's official list of Grand Prix overall winners for overseas or south of the border races. (If we counted USGP races, this list would almost double.) We will begin with the "first American" and try to list them all in chronological order.
In 1973, Bultaco's Jim Pomeroy was invited to Spain to race for Bultaco in the FIM 250cc World Championship. He promptly went out and won the Spanish GP, becoming the first American to ever win a Grand Prix in any class. He would add a couple of other wins, but never the world title he coveted.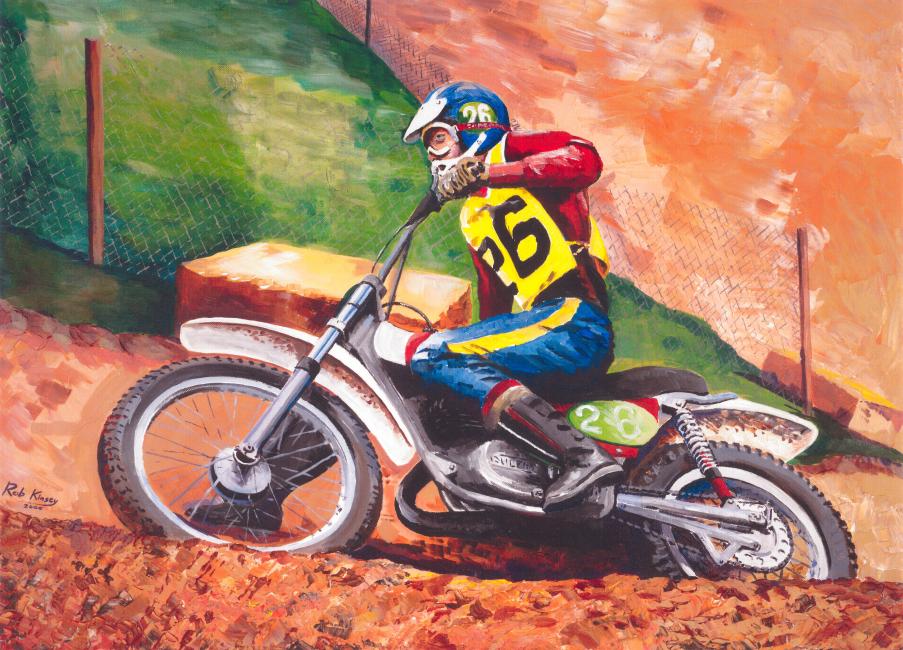 In 1976, Honda's teenaged superstar Marty Smith tried to do a very ambitious double-championship chase, racing in both America, where he was two-time defending AMA 125cc National Champion, and also in Europe. The Honda rider won two races that year, including the Grand Prix of Denmark and the USGP, but he lost both titles—the AMA title to Bob "Hurricane" Hannah and the world title to Gaston Rahier.
"Bad" Brad Lackey was one of the OG Americans abroad, and his ten-year quest to win the FIM 500cc World Championship, which began in 1973, helped define the rising U.S. as a global motocross power. But it took Lackey a few years to finally get on the board with a win in the highly competitive 500cc class, finally doing it on a Honda at the 1977 British Grand Prix on a Honda RC-400 Elsinore. In 1982, he would finally win that FIM World Championship while riding aboard a Suzuki.
In 1982, three weeks after Lackey finally clinched that first FIM World Championship for America, fellow Californian Danny LaPorte clinched the 250cc world title, having won several GPs that summer for Heikki Mikkola's Yamaha factory team. And on the same day that Lackey clinched that title, yet another Californian—Donnie Hansen—raced the final 250cc Grand Prix in Sweden and swept both motos in preparation for the upcoming Motocross and Trophee des Nations. What no one knew at the time was that the win in Sweden would be Hansen's last professional race. He crashed while practicing for the des Nations.
Two more Americans got on the board in 1982 with Grand Prix wins overseas. New England's Mike Guerra, riding for Husqvarna, won the 250 GP of Spain, and Honda's Johnny O'Mara, already a USGP winner from two years earlier, scored a 125 GP win while on a "working vacation" to Switzerland, beating Belgium's Suzuki star Eric Geboers, a future multi-time world champion.
Another rider with a previous USGP win was Danny "Magoo" Chandler. He became a bona fide legend in 1982 when he won not only the 500cc USGP at Carlsbad, but more importantly all four motos in that year's Motocross and Trophee des Nations. Chandler eventually moved to Europe in 1985 and signed a deal to race for KTM. He won the 500cc Grand Prix of France, the last major win of his career.
Billy Liles moved to Europe in 1986 and won eight Grand Prix races in the eighties and might have been the FIM 500cc World Champion if not for some very bad luck (a trait he shared with Great Britain's Kurt Nicoll).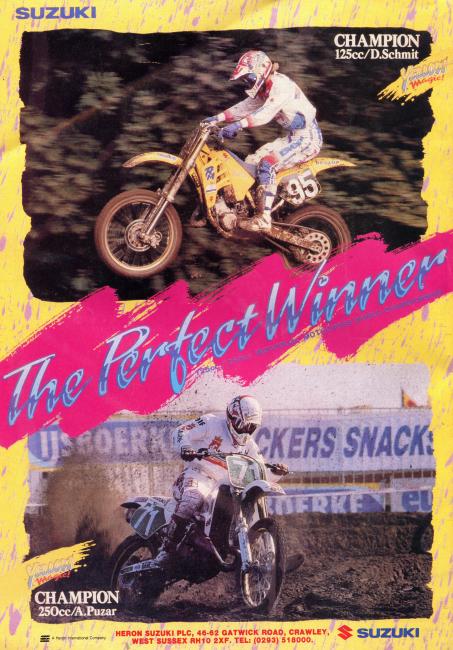 Also in 1986, Mickey Dymond, while on his way to the AMA 125cc National Championship, took a detour to Brazil and won the 125cc Grand Prix there. What was interesting was that Dymond was passed over for the '86 Motocross des Nations team, with the 125cc spot given instead to Johnny O'Mara. (More on that later in our Monster Energy 22-Day Countdown with Team USA.)
In 1988 journeyman pro Rodney Smith of NorCal found himself racing in South America on a Honda sponsored by Hollywood Cigarettes. And when the 250 GPs visited Brazil and Argentina that August, Smith entered as a practically unknown wildcard and won three of the four motos, including a 1-1 sweep in Argentina. Rodney would later become an AMA Motorcycle Hall of Famer for his five Grand National Cross Country Championships.
Bob Moore, Mike Healey, Trampas Parker, and Donny Schmit were an entire brigade of young Americans who went over to race 125 GPs, starting with Moore in 1986, and all eventually moved up to the 250cc World Championships as well. Louisiana's Parker won numerous GPs and two world titles (1989 125cc and '91 250cc), as did the late Donny Schmit of Minnesota (1990 125cc and '92 250cc). Californians Moore and Healey would each win races in either class, and Moore would take the 1994 FIM 125cc World Championship—the last American to win an FIM world title.
Tallon Vohland was one of many Americans who followed that giant group in the nineties, and he would win four Grand Prix races in Europe over the years. His brother Tyson raced abroad too, and now both are working with Tallon's very fast son, Maximus, an Orange Brigade KTM rider and Loretta Lynn's AMA Amateur National Champion.
Jeff Stanton was already a winner of the USGP when he traveled to Japan in 1991 for the final round of the 250cc World Championship, along with Mike Kiedrowski (then a Kawasaki rider). Stanton won the 250 class, but not without a run-in with a very pissed-off Mike Healey, who thought Stanton was there to block him for fellow Honda rider Trampas Parker. As for Kiedrowski, he would win the 125 Grand Prix of Japan that same day aboard a works KX125.
Mike Brown was a frequent visitor to Europe, and he won 125 Grand Prix races in 1999 and 2000, but finished third in the title chase each time. Then he moved back home to America in 2001, and ended up battling the man who beat him in Europe, South Africa's Grant Langston, for the AMA 125cc National Championship. This time Brown won.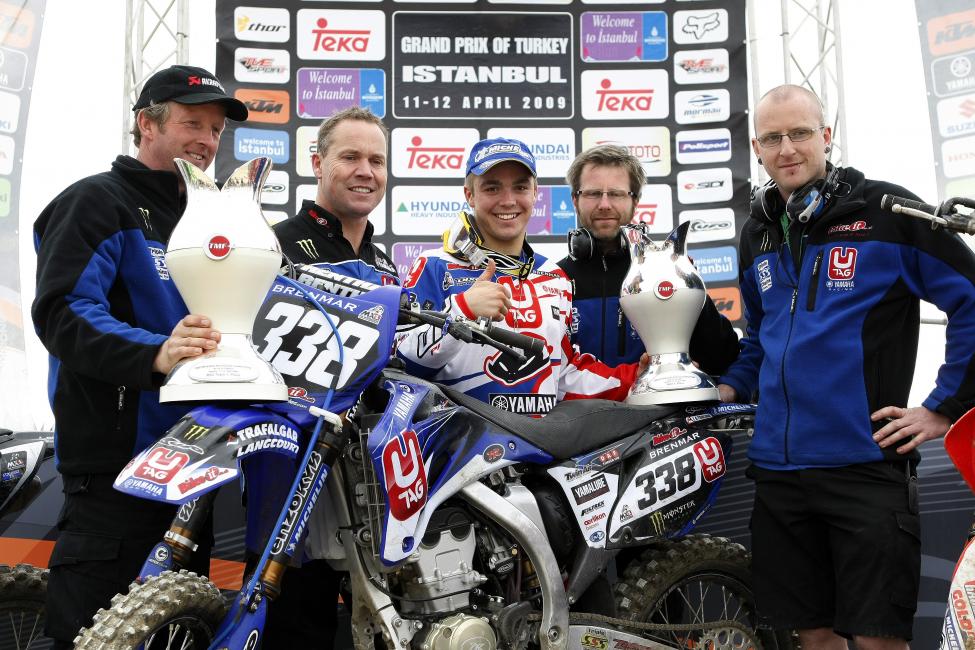 Like his Tennessee neighbor Mike Brown, Virginia's Zach Osborne made the move to Europe when he couldn't find work stateside, and he won the MX2 Grand Prix of Turkey. Until Villopoto's win in Thailand in March of 2015, Osborne's win was the most recent overseas win for an American rider on the Grand Prix tour.