Neuquen
Neuquén

,

Argentina
MXGP of Argentina
FIM Motocross World Championship
It's 6,998 miles from Monroe, Washington, to Patagonia race track in the Neuquén province of Argentina. And that's not even counting the detour American racer Darian Sanayei took to station himself in the Benelux region of the Low Countries of Europe all winter long to prepare for what will be, by the time you read this, his sophomore year of the MX2 FIM Motocross World Championship. But the kid from the Pacific Northwest is more than up for it.
Coming off a rookie MX2 season in which he finished a fighting eleventh overall, the Bike It DRT Kawasaki racer has quietly—and almost modestly—been piecing together a program that could very well see him making a run at America's first FIM Motocross World Championship in nearly a quarter century. Somewhat quiet and reserved, Sanayei has been letting his actions and results speak for him as he tries to reach his chosen manifest destiny of becoming a World Champion. It's a tall order for a racer who most American motocross fans don't know a lot about, but he's quite capable, and if he was, in fact, able to make it happen, well…
Racer X: Okay Darian, if I have it right, you're in Argentina right now.
Darian Sanayei: I am. Yep, I'm in Argentina. We have a little house here we're staying at about five minutes from the track.
What are you up to today [Friday]? Were you able to head out to the track and check things out?
Yes, today is the Friday before the race, so with it being the first GP of the year we had to do the sign-in stuff and sign releases and stuff like that. We also took some photos for TV and for the MXGP video game. Yeah, we walked the track and the mechanics did the tech inspection with the bikes and all that.
Bottom line question here: Are you excited and ready to go racing?
Yeah, I am. I'm really ready. I've been training now for about four months just preparing for this season so I'm happy that it's here now.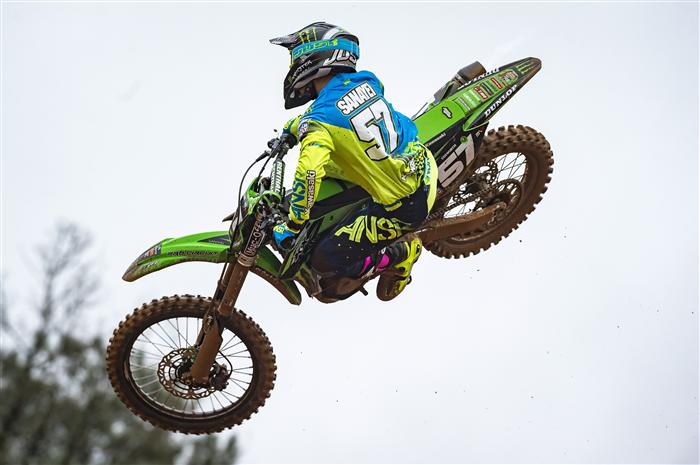 You kept a low-profile this winter. You did the majority of your off-season riding, testing and training in Europe, correct?
Yeah, it was my first winter in Europe. I just trained there and I didn't even ride in America, so it was a lot different for me. It was good, though. I pretty much just went and rode in all the conditions that I have sucked in, really. I just rode in that stuff pretty much all winter. I feel like I became a better overall rider because of it.
All that withstanding, just where did you ride at?
I moved to Lommel, Belgium, and I went and rode all the sand tracks and in the mud and everything over there. During the winter I did quite a bit because there wasn't really much to do except for training. The weather was also really bad. It was a little bit tough for me this winter, but we got through it. And Belgium actually is a pretty nice place for training because the tracks are good and you can do all of your workouts and everything pretty easily. I saw the majority of the guys I'll race against over the winter months between all the tracks I was going to. Practice is always a little bit different because you never know what their situation is and they don't know what your situation is during training. When the gate drops, I think it's a different story.
And for your second year in the MX2 World Championship classification you'll be back working with Steve Dixon's Bike It DRT Kawasaki team.
Yes, my team is Bike It DRT Kawasaki and I also have a personal deal with Monster Energy, so it's good to keep a relationship there. I also have Atlas MX and Mobius aboard and the team has a bunch of other sponsors as well. My program this year is the best I've ever had, so that's good.
How is your 2018 race bike? Everything sorted out, bolted tight and where you want it to be?
Yeah, the team put in a lot of overtime this winter on the bike, so hopefully that will all pay off. I think everything is going really good. I think right now I'm as ready as I've ever been. Now I'm just excited to get going.
As far as the Argentinian track you'll race on tomorrow and Sunday. Do you like it? Do you not like it? Are you pleased the 2018 season is beginning there?
Well, last year Argentina was the best overall result for me in the whole championship. Yeah, I did really well here last year and I even had a crash in the first moto. I think it's probably my favorite track on the circuit in that just the fans are so great. I like the trees and the clear air and I feel that the track is just amazing. It has good jumps and really good dirt. I'm really excited for it to be the first round of the season.
Come tomorrow [Saturday] with the timed practice and, ultimately, the qualifying moto for Sunday's race, how are you going to approach all that?
Tomorrow [Saturday] we're going to pretty much approach it as a race. In the warmup we're going to go out there and just get a feel for the bike. We want to put some time on the race bike and get to know the track. If I'm feeling good, I'll just lay down some heaters. If not, I'll just kind of talk with the mechanics a little bit. After that we have timed qualifying, so my goal there is to have the best time that I can get to have the best gate pick for that qualifying race. And yeah, I'm going for the win in the qualifying race.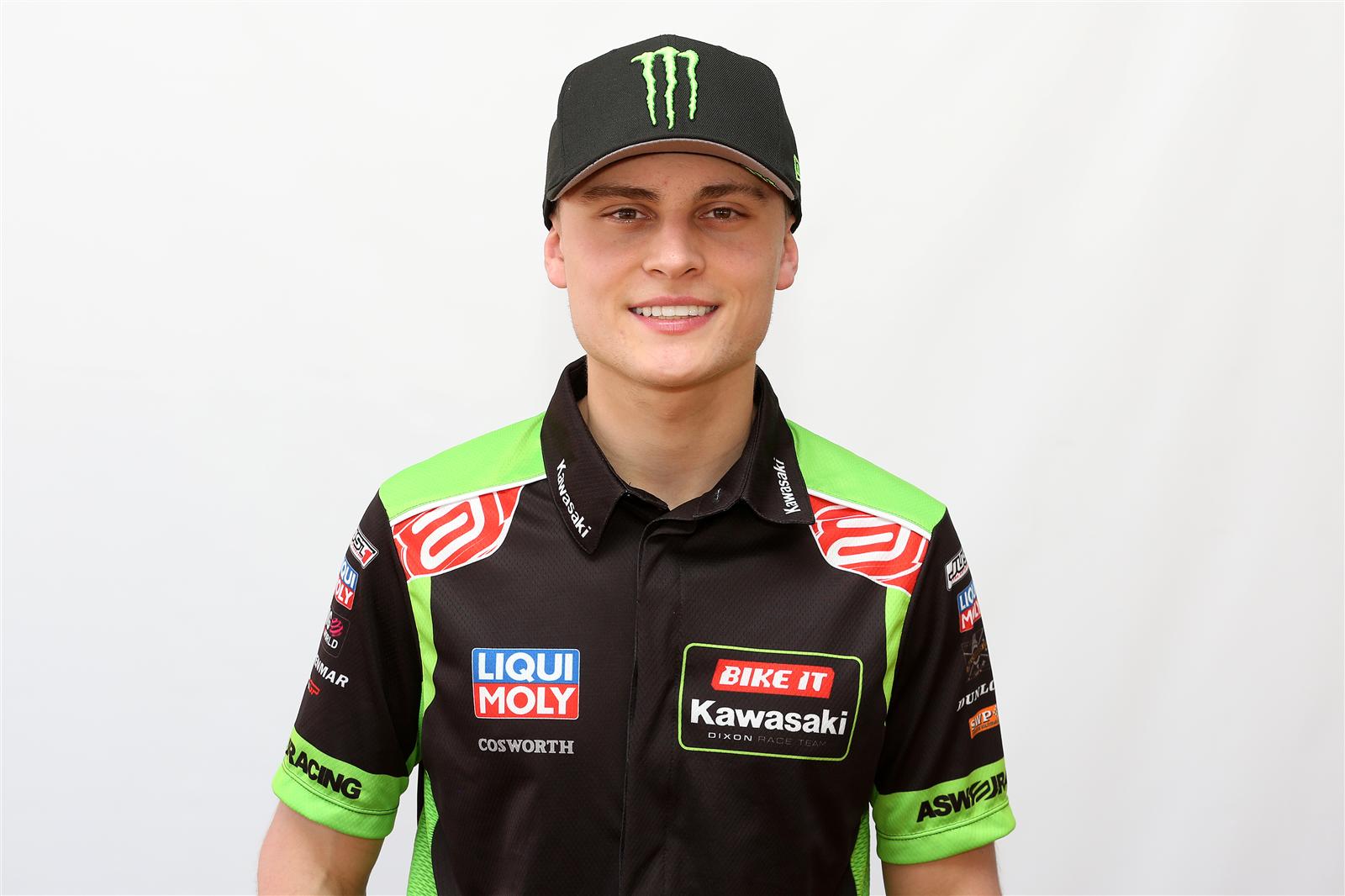 As far as the MX2 competitive landscape you'll be up against come Saturday and Sunday, what are you seeing? What are you looking at?
There were maybe three or four guys that were pretty good last season and they moved out of the class in going to MXGP. You would think that would free the class up a little bit, but not exactly. There are other guys moving up or even guys stepping up. I was 11th is last year's championship and I'm planning to step it up. I think no matter what, it's always going to be competitive, but I'm feeling pretty confident about it.
Sunday. Race day. How do you want to approach it?
I really want to just get a good start and I want to win. I want to come home with the red plate. That's the main goal. There are going to be quite a few people going for it. I think Pauls Jonass, last year's World Champion, will be pretty good. There is Jorge Prado, who gets good starts. Hunter Lawrence is doing pretty decent. Thomas Covington, another American, has had some good races and he'll be pretty strong. Yeah, I mean there are quite a few guys that are all able to run up front, it's just about who is going to do it.
And you now have a year of Grand Prix experience burned into your collective knowledge. So much is made, and understandably so, of how difficult it is to not only be a GP rider, but to even get your head wrapped around the radically different tracks on the World Championship schedule.
Yeah, for sure. I mean you can watch a little bit and you can see what's going on, but you never really know until your faced with it and actually doing it yourself. Yeah, definitely, having a year under belt will be a big advantage.
All things considered, what do you want to achieve during this 2018 MX2 World Championship season?
Yeah, I think we're just going to go race by race and just go in and try and get the best result everywhere we go. I think if I'm consistently up front it should be good and the main goal is to be going for the World Championship.