Arnaud Tonus Undergoes Shoulder Surgery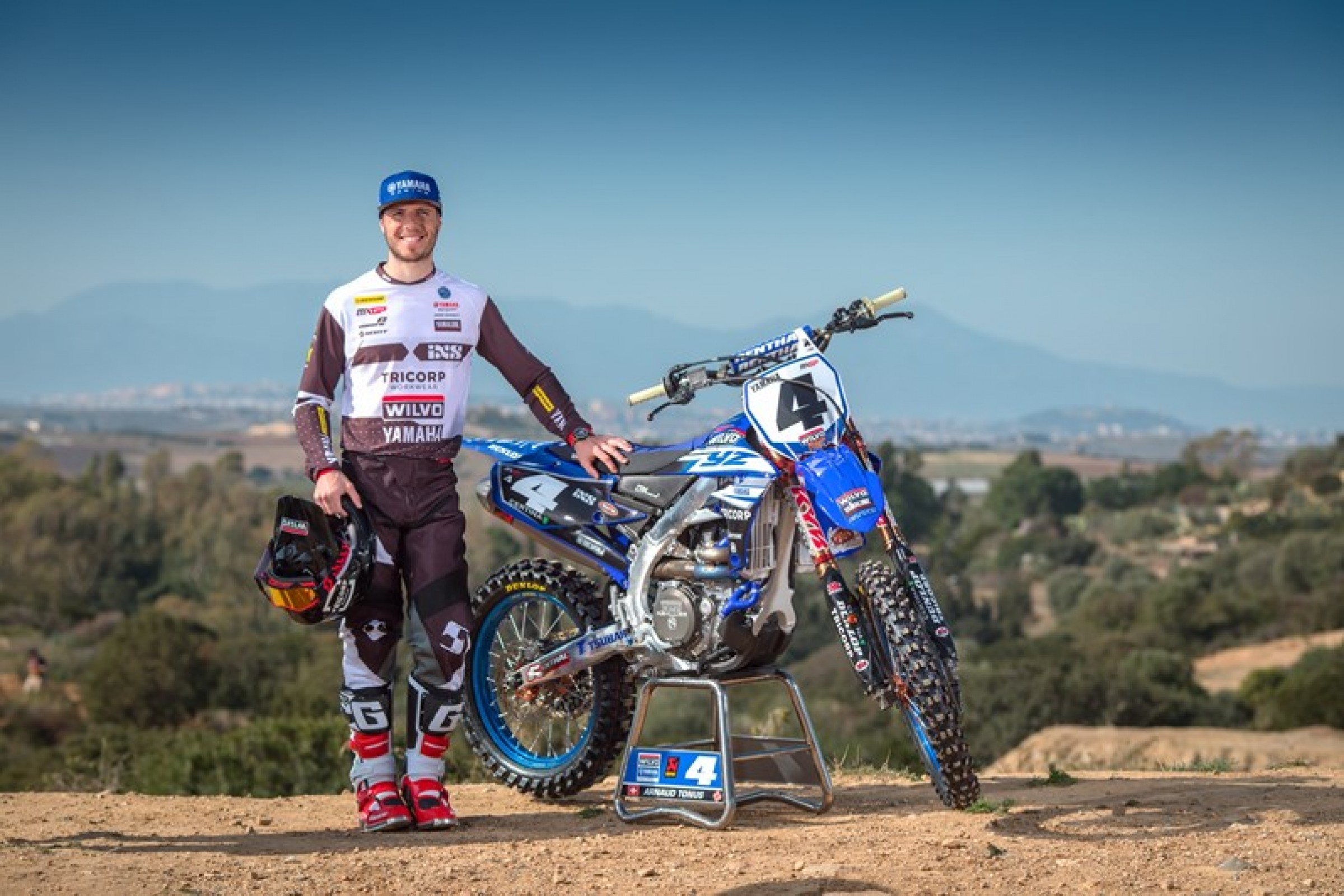 Neuquén, Argentina
MXGP of Argentina
FIM Motocross World Championship
More bad news on the injury front as we approach the 2018 FIM Motocross World Championship opener next weekend in Argentina.
Wilvo Yamaha announced today that Arnaud Tonus underwent surgery to re-construct his left shoulder on Tuesday after he dislocated it in a crash in timed practice at the Masters of Motocross International in France last weekend.
Tonus received medical attention at the track before returning to his native Switzerland, where a specialist at the Hirslanden Hospital in Geneva assessed the injury. Under the advice of Dr. Gregory Cunningham, Tonus underwent surgery on Tuesday. A timetable on his return is currently unknown.
"It's really disappointing to start the season with a big injury like this," Tonus said in a statement. "I did a lot of work in the winter, in the gym and with my diet, to be 100 percent ready for this season, and I felt great on the bike. Now, I need to change my goals and recover in the best way possible. I am confident with the doctors and people I have around me here in Geneva, and I am sure that when I come back, I will be strong and ready to show what I can do."
"The operation went really well, they have fixed his shoulder 100 percent, so that's really positive," team owner Louis Vosters said. "The doctors in Switzerland are really professional, they're world-class, and so I have confidence in their treatment for Arnaud. I spoke to Arnaud yesterday and he was positive about the way the doctors in Switzerland are working. That is really good. Now it's time to move forward. I know it won't be an easy road and it will take some time. It's of course really disappointing for him and for us at Wilvo Yamaha MXGP, but we understand that this is part of the sport and we will support Arnaud all the way."
Wilvo will begin this season next weekend with Shaun Simpson and Jeremy Seewer under their awning.