Neuquén, Argentina
MXGP of Argentina
FIM Motocross World Championship
After opening their championship in Qatar the last few years, the FIM Motocross World Championship begins their 19-round series in Argentina this Saturday and Sunday. Most of the title contenders will be in attendance, save for 2016 MXGP World Champion Tim Gajser, who sustained a jaw injury at the Italian Motocross Championship. Arnaud Tonus and Gajser's teammate Brian Bogers are also out for this weekend.
Qualifying begins Saturday at 1:15 p.m. EST with the MX2 Class. MXGP follows at 2:00 p.m. EST. Racing kicks off Sunday with MX2 Race 1 at 10:00 a.m. You can watch it all live on MXGP-TV.com.
Check out what the landscape in 2018 will look like in Europe.
Red Bull KTM
#84 — Jeffrey Herlings
#222— Antonio Cairoli
#259 — Glenn Coldenhoff
Notes: No changes with Red Bull KTM, which will bring back the MXGP World Champion Antonio Cairoil, who recently announced a two-year extension with the team. The Dutch duo of Jeffrey Herlings and Glenn Coldenhoff also return.
Honda HRC
#5 — Brian Bogers
#243 — Tim Gajser
Notes: In September, Honda announced a deal with HSF, a refrigerated food logistics company based in the Netherlands, to be a "major sponsor" for 2018 and beyond. A few months later, 21-year-old Dutch rookie Brian Bogers was signed to compete in MXGP, replacing long-time Honda rider Evgeny Bobryshev. Bogers, who "shattered" his foot in a practice crash in late November, will be paired alongside two-time world champion Tim Gajser. Both riders are out for this weekend after Gajser sustained a jaw injury at the Italian Motocross Championship.
Rockstar Energy Husqvarna
#21 — Gautier Paulin
#99 — Max Anstie
Notes: Husqvarna's MXGP team will be reduced from three to two riders in 2018. Gautier Paulin and Max Anstie both return; Max Nagl was not re-signed and inked a deal with factory TM.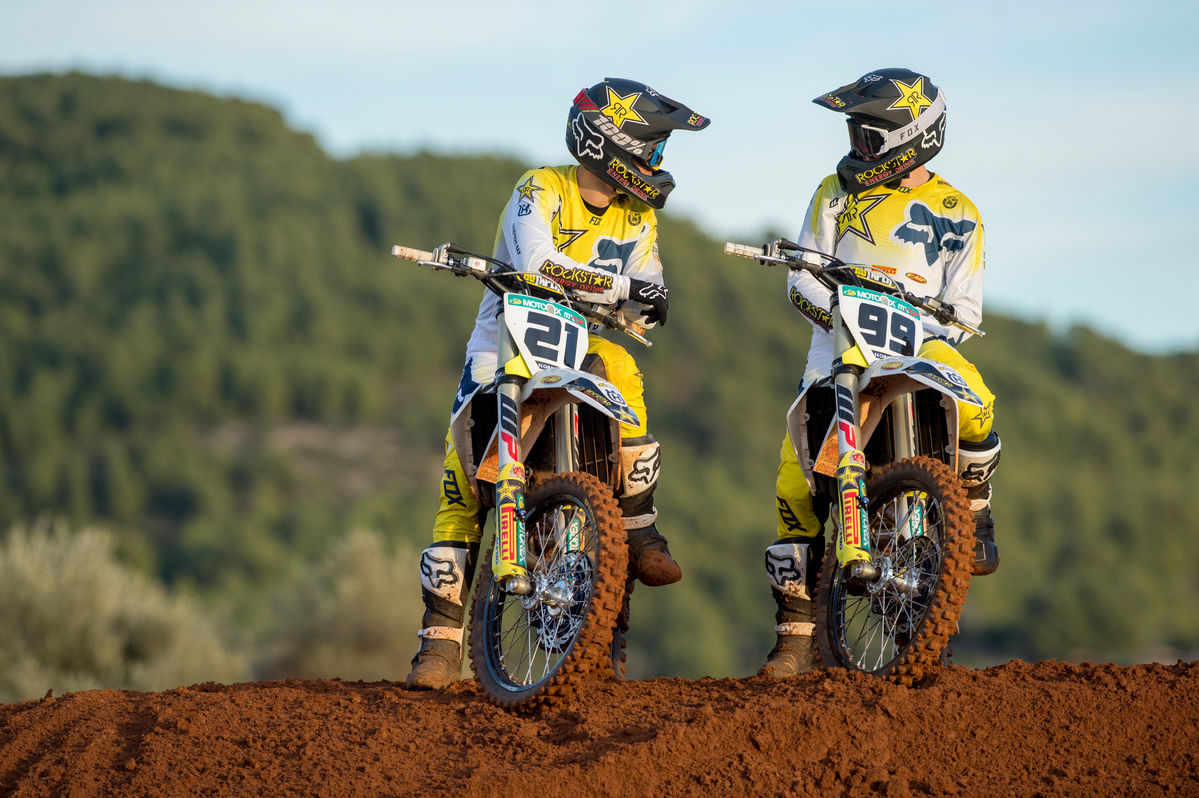 Monster Energy Yamaha
#89 — Jeremy Van Horebeek
#461— Romain Febvre
Notes: No changes for factory Yamaha, as 2015 MXGP World Champion Romain Febvre returns alongside Jeremy Van Horebeek.
Monster Energy Kawasaki Racing Team
#25 — Clement Desalle
#33 — Julien Lieber
Notes: Lieber, who turned 23 in June and is required to move up to MXGP in 2018, landed a factory deal with Kawasaki alongside returnee Clement Desalle. After missing all of 2016, Lieber rode MX2 under a privateer effort in 2017. Kawasaki will not field an MX2 team this year, as Monster Energy KRT closed its doors on its 250 effort in September.
Bike It DRT Kawasaki
#100 — Tommy Searle
Notes: Tommy Searle returns to the Britain-based Dixon Racing team.
Wilvo Yamaha
#4 — Arnaud Tonus
#24 — Shaun Simpson
#91 — Jeremy Seewer
Notes: Arnaud Tonus is out for at least the opener due to a shoulder injury. Shaun Simpson returns to the team alongside newcomer Jeremy Seewer, who moves up from MX2. Seewer was expected to race with Suzuki this year before they announced they were closing their factory team.
TM Factory Racing
#12 — Max Nagl
Notes: Veteran Max Nagl landed a ride with factory TM, the Italian manufacturer, after not being re-signed by Husqvarna.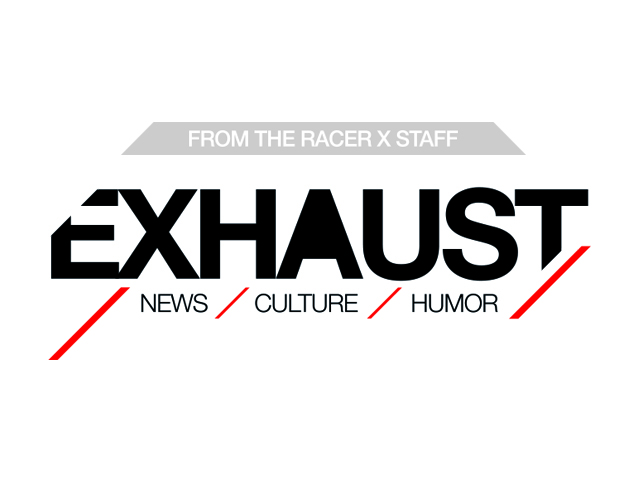 Team Honda Redmoto Assomotor
#27 — Arminas Jasikonis
#152 — Petar Petrov
Notes: Jasikonis was also left without a ride after Suzuki shut down. He joins Petar Petrov on the Honda team.
Standing Construct KTM
#22 — Kevin Strijbos
#92 — Valentin Guillod
Notes: After spending 2017 with Assomotor Honda, the Swiss rider signed with Standing Construct KTM this off-season. Guillod previously raced for the team in 2016, when it was a Yamaha-supported unit. The team ceased operation in 2017, but returns for 2018. He is out for this weekend due to a leg injury. Veteran Kevin Strijbos will also race for the team in 2018.
BOS Project
#777 — Evgeny Bobryshev
#911 — Jordi Tixier
Notes: A new team to the paddock in 2018, BOS Project signed Frenchmen Jordi Tixier and picked up Evgeny Bobryshev after a split with Benoit Paturel. Tixier is out for this weekend due to a wrist injury. Russian Bob will race a Suzuki this year, while Tixier will compete on a KTM.
A1M Husqvarna
#7 — Tanel Leok
---
MX2
Red Bull KTM
#1 — Pauls Jonass
#61 — Jorge Prado
Note: No changes on Red Bull KTM, as they bring back defending MX2 World Champion Pauls Jonass alongside the young Spaniard, Jorge Prado.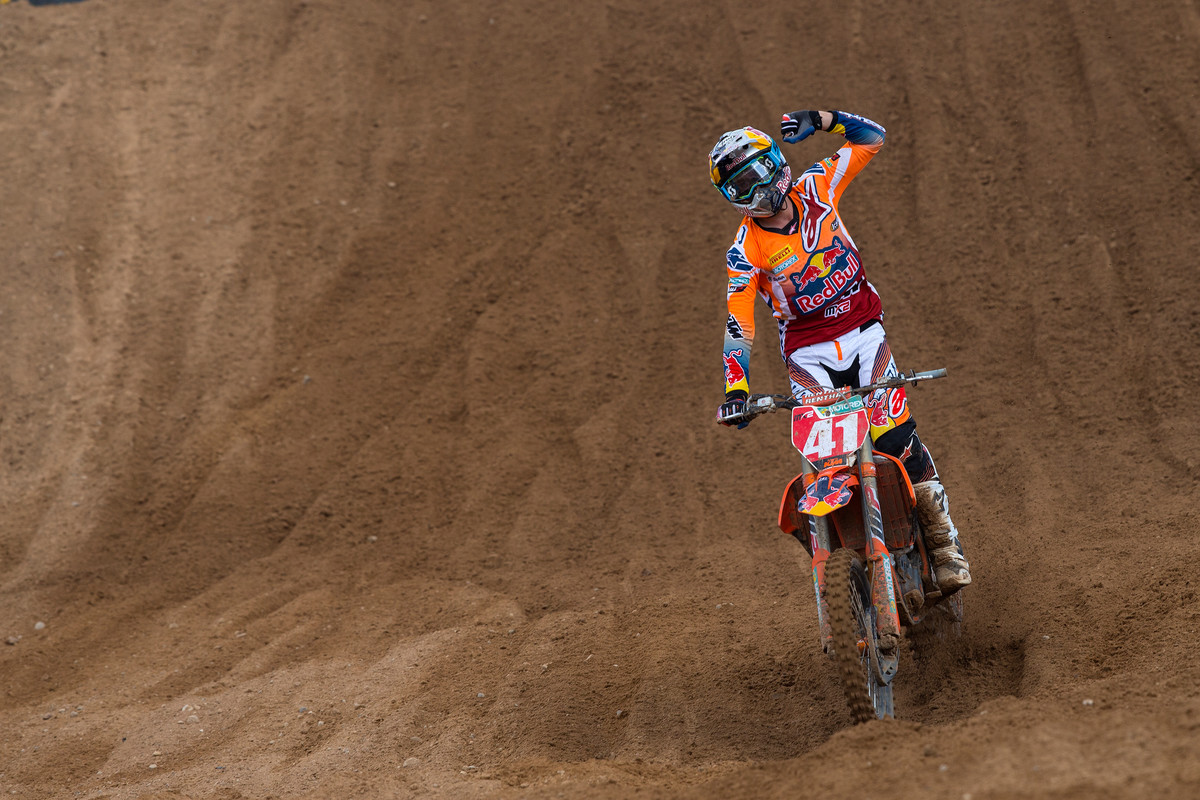 Rockstar Energy Husqvarna
#19 — Thomas Kjer Olsen
#64 — Thomas Covington
Notes: In July, Husqvarna announced an extension with Thomas Kjer Olsen through the 2020 season. American Thomas Covington was re-signed through 2018.
Honda HRC
#10 — Calvin Vlaanderen
Note: South African Calvin Vlaanderen, 21, will be the lone MX2 rider for the team.
Bike It DRT Kawasaki
#57 — Darian Sanayei
Note: The American is back with the British-based team for this second year in MX2.
TM Factory Racing
#321 — Samuele Bernardini
Note: The Italian is back with factory TM for 2018.
114 Motorsports Honda
#98 — Bas Vaessen
#96 — Hunter Lawrence
Notes: Hunter Lawrence is already locked into a deal that will see him compete in the U.S. with GEICO Honda for 2019 and beyond, but the Australian will finish out his MX2 career with 114 Motorsports Honda. Lawrence moved to the Honda team after factory Suzuki announced it was closing its doors. He will be joined by Bas Vaessen, who also raced for the Suzuki squad in '17.
Kemea Yamaha
#18 — Vsevolod Brylyakov
#193 — Jago Geerts
#919 — Ben Watson
Notes: Brylyakov comes over from Kawasaki, while Great Britain's Ben Watson moves over from KTM. Belgian Jago Geerts moves up from the EMX250 Class.
8Biano Racing Husqvarna
#66 — Iker Larranaga Olano
#172 — Brent Van doninck
F&H Racing Kawasaki
#14 — Jed Beaton
#70 — Ruben Fernandez
#811— Adam Sterry
Bud Racing/Monster Energy Kawasaki
#81 — Brian Hsu
Hitachi KTM UK
#426 — Conrad Mewse
LRT KTM
#46 — Davy Pootjes
Jumbo No Fear Vamo Honda
#34 — Micha Boy De Waal
#56 — Marshal Weltin
Note: American Marshal Weltin will move to MX2 full-time in 2018 with the Honda team.
KTM Rocket Junior's
#101 — Zachary Pichon
Note: Zachary is the son of Mickael Pichon. He lost his spot with the factory Suzuki team when they shut down.