We close our eyes and another year goes by... Happy New Year's to everyone, the off-season ends eight days from now, and while today may feel like an "off" day for everyone after ringing in the new year, there's no doubt work is being done out at the test tracks, in the gym and on road bicycles. Anaheim 1 goes off the starting gate in a week, but the dirt is being moved around as you read this. As a result, there's not much in the way of Breaking News going on right now.
We will be seeing team rollouts all next week, including Monster Energy/Pro Circuit Kawasaki (who we're guessing will be lining up with Joey Savatgy and Chris Alldredge out West) and the Kawasaki factory 450 team (Eli Tomac and Will Hahn). And of course there's the Anaheim press conference on Thursday, which will offer everyone a chance to see the top guys on track for some preview laps. It will be nice to see things ramped up and everyone gathered under the Big A.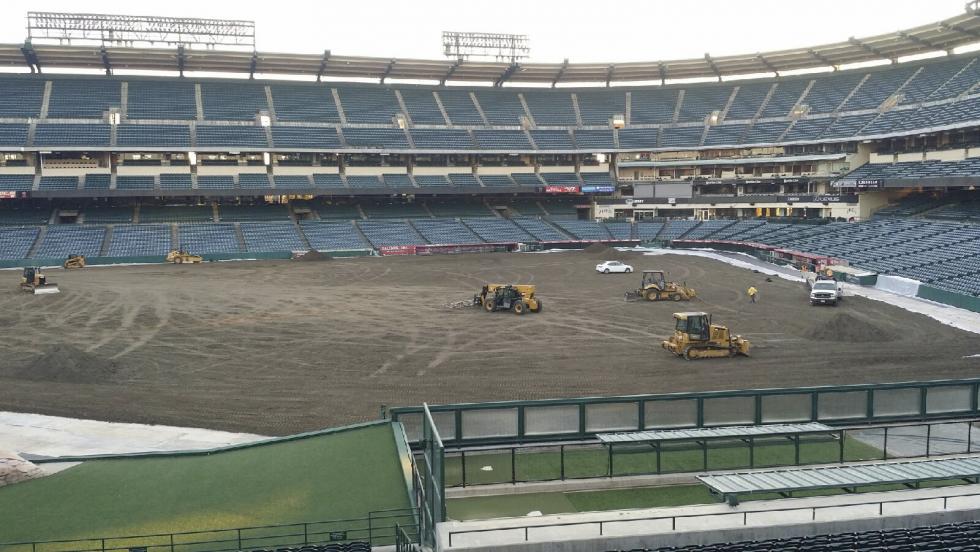 Yesterday we posted our annual requiem of some of the friends we lost along the way in 2015, including Washington great Buck Murphy, who finished second in the first "official" AMA Supercross back in 1974 aboard a Penton, and Cloud Toda, the paralyzed Japanese rider that suffered a horrible fate earlier this week in a foam pit fire.
One person that we overlooked was George Ellis, formerly the Kawasaki team rig driver, as well as the father of 1975 AMA Supercross Champion Jimmy Ellis. Mr Ellis, who was a staple on the U.S. motocross circuit since the early seventies, along with his wife of 64 years, Irene, worked behind the scenes with the AMA. George was born in 1929, which meant he was a child of the Great Depression. He went to work a printer for his father's newspaper in Connecticut, and then later ran a company called Ellis Waste Removal. He got involved more with racing when his son's career began to blossom. He was part of the Can-Am team his son Jimmy won his 1975 title on. All of his peers in racing looked up to George Ellis, he will be sorely missed.
Let's start Racerhead with our Pro Perspective...
David Pingree: The week leading up to the first round is exciting and stressful all at the same time. You aren't doing the volume of laps/miles/gym time that you have been as you settle in to the race season schedule, but taking care of yourself is the number one priority. And it comes right when cold and flu season is at its peak and your stress is reaching POTUS crisis in the White House war room levels. You have to do press functions and dealer signings and shake hands with hundreds of people who are sick/getting sick/getting over being sick. Southern California is a cesspool of germs like no other place. One person sneezes and we have an influenza crisis; imagine the movie Outbreak. Anyway, between all that and breaking in your race bike and getting all your new gear ready and trying to stay focused on the task at hand, well, it's a tough week. Here's hoping all the major players can stay healthy and come in swinging. Because I want to be entertained, dammit, and that's what's really important.
Jason Thomas: This weekend is the calm before the storm. It's the last weekend at home for months to come. Done are the grueling days of moto after moto followed by multiple hours on a bicycle. Sure, they will still be doing laps right up until next weekend but the workload will be much less while the intensity is ramped up.
As Ping said, as the workload comes down, the mental stress goes up. So many expectations are put on each rider by not only his team, but by his own mind, too. Everyone wants to feel that the work they have done was enough. Even for those who are most confident, there is always that seed of doubt lingering as Anaheim approaches. It's simply human nature. Nothing will be able to completely alleviate those doubts other than a good result in eight days. Anaheim 1 carries more weight and anticipation than any other round. In the big picture, it is no more or less important than any other round but for everyone eyeing next Saturday, it certainly feels like it is the Super Bowl of SX. So, for eight more nights, riders will be staring at the ceiling and wondering what the future holds.
250SX West Series (Steve Matthes)
Despite a lot of the teams trying desperately to not let the fans and media know which of their riders is riding which coast I think though some Woodward and Bernstein-type of digging (Google it, kids) I've figured out who we've got lining up at Anaheim in eight days barring any last minute injuries.
Monster Energy/Pro Circuit Kawasaki will have Joey Savatgy and Chris Alldredge, Yamalube/Star Yamaha will have defending champion Cooper Webb, Alex Martin and Mitchell Harrison, GEICO Honda's got Christian Craig, Jordon Smith and Jimmy Decotis, Troy Lee Designs KTM will go with Jessy Nelson and Mitchell Oldenburg, Rockstar Energy Husqvarna's will feature Zach Osborne. I'm sure I missed a few teams and or riders but that's the main factory supported guys that are lining up.
With a busy off-season where he's been hauling ass every time he lines up, I think Webb's got to be the favorite here (I heard from a good source that Webb's already signed with Yamaha for 2017 and beyond by the way—that's some early work!) but Savatgy, Osborne and Nelson will have a thing or two to say about Cooper trying to keep his number one plate. I also will be watching to see Christian Craig's comeback to supercross after a few years off. None other than David Vuillemin (who's riding coach for the BUD Racing Kawasaki guys) said in his Pulpmx Column this week that he's been very impressed with Craig this off-season and he's not the only guy to tell me that.
NICK WEY (DC)
One man who won't be on the starting gate at Anaheim in Nick Wey, the highly-respected veteran who announced this week that he was retiring from full-time professional motocross. Nick is a class act, a good guy and an obviously extremely fast motocross rider. He's been on the map since his days as a multi-time champion at Loretta Lynn's back in the mid-nineties, and he's been on a wide variety of teams, including Pro Circuit Kawasaki, Yamaha of Troy, factory Suzuki, Yamaha and Kawasaki, the MDK team and more. He was doing it on his own the past few years and still posting decent results. Nick just felt that no was a good time to park his bike. We posted our memories of Wey's days on the track earlier this week.
AGE MATTERS (DC)
Something to look way, way ahead to that could be very interesting: super-fast Spanish rider Jorge Prado is already here in America, and he will almost certainly turn pro for the 2017 Monster Energy AMA Supercross Series. For 2016 he's going back to Europe to defend his EMX Championship, then he will be back to America full-time.
"From the moment I started racing, my goal has been to reach the AMA Supercross Championship and now we will take a small step," he said just before leaving for the states in November. "I will train there, with American pros, to try supercross and learn about a country that looks at this sport with passion." Prado is hooked up with the TLD KTM team right now, riding and training in California, and by all accounts he's got some serious raw talent and blazing speed.
Which leads to this little nugget of moto trivia: Prado will turn 16 on January 5, 2017. The Anaheim SX opener is likely two days later, on January 7. As a result, if the kid does turn pro at that moment, he would have not one but two shots at becoming the youngest AMA Supercross/Motocross winner of all-time. The current standard goes back to 1972, when Marty Tripes won the first Superbowl of Motocross at the age of 16 years, ten days. If everything goes according to plan—and that's always a very big IF in this sport—Prado would get a shot at winning at first 16 years, two days, and then again the Round 2 when he would be 16 years, nine days old. Tripes' standard has stood the test of time, in part because it takes a conveniently placed birthday, either just before a national or SX race, to add up. Prado has the right birthday for a shot at what will be a 45-year standard next January.
Hey, Watch IT!
The Doonies 2 dropped today.
Our fifth, and final, episode of the Racer X Supercross Preview Shows dropped earlier this week. Watch all five here.
Head-Scratching Headline/s of the Week
Fight breaks out at New Jersey anti-violence demonstration...
KHLOE KARDASHIAN: DON'T BLAME MY VAGINA ... For Houston Rockets Slump - TMZSports.com
Random Notes
Guy B. sent the Vital MX "eye in the sky" up above all of the SoCal supercross test tracks for this photo feature.
We revisited the Eleven-10 Mods story, this time with team owner Chad Sanner's take on what all went right and wrong. This is Part 1, look for Part 2 next week.
The January issue of On The Pegs is live and ready to view and features in depth interviews with eight-time national MotoTrials champ Pat Smage and former national enduro and GNCC champ Charlie Mullins, as well as event coverage of the 2015 Ozark 100 Extreme race, and a shootout of three of the top 250 two-strokes on the market.
The January issue also takes a look at the technique that carried Ryan Young to six national trials championships in the first of a 12-part monthly column. You can also check out exclusive tech tip videos from Enduro Engineering's Alan Randt.
Be sure to sign up for e-mail alerts when each new issue is live, so you don't miss out on the latest rider profiles and interviews, tech tips, bike features and news.
Every issue of On The Pegs is 100% free for viewing!
That's all we got for today, thanks for stopping by. Happy New Year and see you at the Big A!