Monster Energy/Pro Circuit Kawasaki's Dean Wilson just underwent his second shoulder surgery in as many years, causing him to miss all but two rounds of Lucas Oil Pro Motocross. Wilson is feeling healthy again and is back on the bike. We caught up with him earlier today to see how his shoulder is progressing, get his thoughts on his move back to the 250, and more.
Racer X: First things first, Dean: How is the shoulder? I know its been a question you've been asked probably a thousand times this summer, but let's make it 1,001.
Dean Wilson: Right now my shoulder is good. Having surgery, I had to go through therapy and strength training all over again. I feel pretty strong right now and just went through my first week of riding and didn't have any problems.
With such a roller coaster the past two years, how has it been mentally for you? It gets pretty lonely when things don't go right.
Mentally it was definitely tough. There are so many riders that I used to beat that have all gotten so much faster over the past year that I've been injured. They've been training so much when I haven't been able to do as much. For me, I worked so hard to get back to their pace and then got hurt again, which was really hard. I feel like I'm pretty strong mentally, though, so I think I can come back and be even faster than I was.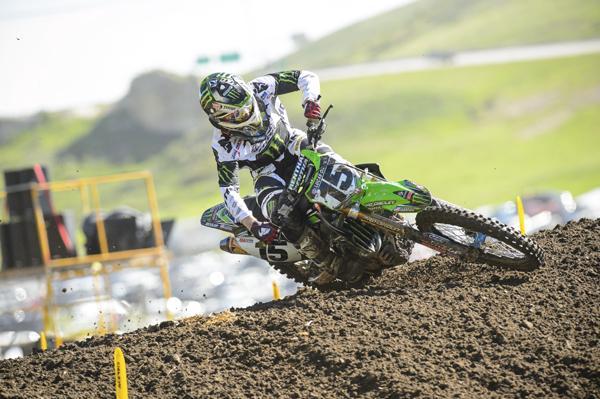 Wilson made his 450 debut in Lucas Oil Pro Motocross but was sidelined two rounds in with a shoulder injury.
Simon Cudby photo
Was it a tough decision to go back down to the 250?
It really came back to a situation where I could move to a different 450 team for a lot more money or I could stay on the 250 with Mitch [Payton] for one more year and try to rebuild myself. I need to build my confidence back up in 2014 and then hopefully go into the 450 Class in 2015 with some momentum. Going into the 450 Class full-time after being hurt for two years in a row wasn't the best situation to be in for me. Roger [DeCoster] at KTM was really interested and offered me a deal, and they're a great bunch of guys, but for right now, staying where I was at Kawasaki was the right decision.
The Motocross of Nations is in a few weeks, and I know you really wanted to race for the UK this year. Unfortunately, they went a different direction with your injury, and I know you were a little upset. Now that we're getting closer and you know where you are health-wise, would you have been ready to go, or was it for the best?
It's a unique position for sure. I had such a long break and they just didn't know if I would be ready. I wanted to be on the team, and I think he wanted me on the team, but being off so long, it was just their decision to pick someone else. I was upset at first but it's probably better off now. For me to do it from the U.S., it's really hard on their budget. I have to ship bikes and fly people over from the team. I wasn't really ready, and now I can just concentrate on supercross and Monster Cup.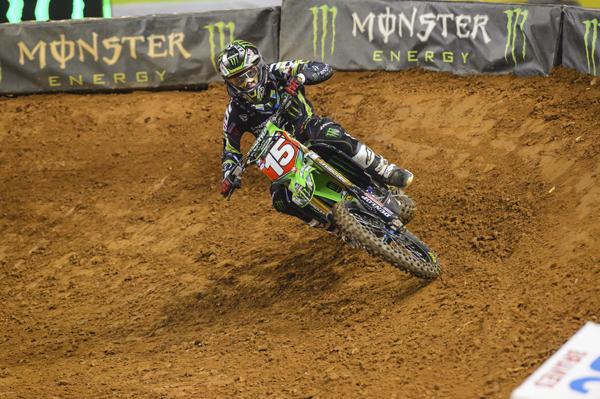 Wilson is seeking his first 250SX championship in 2014.
Simon Cudby photo
Looking ahead to supercross, is the 250 title a huge motivator? Last year you were a favorite, and I actually picked you to win the title as well. Is that on your mind right now when you're training for next season?
Yes, winning the supercross title is huge for me. Having the red plate last year and then getting injured and throwing it away was tough. I know I can do it—I just have to stay healthy and on two wheels. By all means, the goal is to win the supercross championship this year.
With the two "best" 250 riders, points-wise, moving up this year, it looks like it could be a rematch of 2011 between you and Blake Baggett for the outdoor championship in 2014.
Yeah, that would definitely be good with me. We obviously have to see how it goes, but it would be good to see the PC boys on top again. With all of the younger guys getting faster and then Musquin, too, you can't count anyone out, really. It's really hard to sit at home and watch these guys race and not be out there with them, so I can't wait to have a chance at it again. It was just so disappointing to not be out there. I feel really good where I'm at, though, and when I get my strength and fitness where it needs to be, I think it will turn out to be the right decision.