ISDE Day 3: Russell Crashes Out, USA Still In It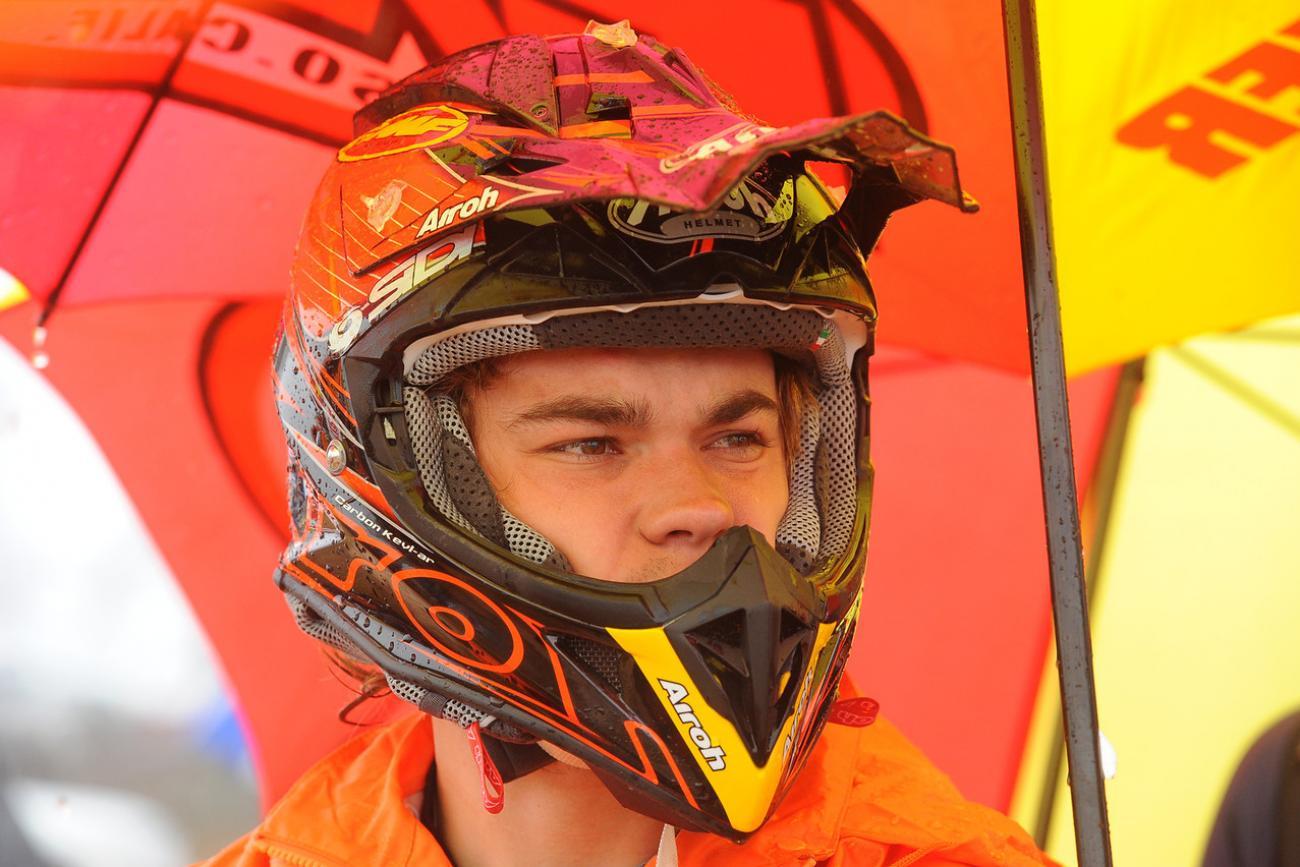 After the first two days of the 2015 FIM International Six Days Enduro, Team USA and Team Australia seemed set for a week-long battle for the World Team Trophy. Australia led on Tuesday thanks in part to the strong riding of Daniel Milner. On Day 3, Team USA was dealt a big blow when current GNCC Champion Kailub Russell crashed in a special test and hurt his knee, according to European enduro site Enduro21.com:
An early morning crash saw the KTM rider injure his knee in the process. Continuing on to remain in the race, he then crashed again on the following enduro test.
Banging himself up pretty good, Russell tried to continue but the damage to his KTM was too great and he was forced to stop.
We hear Kailub has injured ligaments in his knee, but we don't know how badly. But according to the report above, it doesn't matter. If your bike breaks in the ISDE, you're out of the event. That's part of the challenge in a six-day event.
Russell will be missed, especially since he was the fastest rider overall on Day 1 and won Day 3s first special test. But Team USA is not eliminated from contention. Ryan Sipes continues to post some of the fastest times in the event, and Thad DuVall and Taylor Robert have picked up the pace.
The trouble is, every team must count five scores per test, and with Russell out, there are only five U.S. World Trophy riders left. If anyone makes a mistake or loses a bunch of time, the score will have to count. Last year Team USA lost Zach Osborne to a bike problem on Day 1 and could not overcome the handicap of only have five remaining riders.
Day 3 is now complete but results and highlights have yet to be posted. We'll keep you updated.