The Lucas Oil AMA Pro Motocross Championship just completed a four-weekend stretch before taking a break this weekend. Four-straight doesn't sound like much compared to a supercross string that can often run as many as 14-straight weeks, but we all know the outdoor series can be much more grueling on bodies, bikes, and teams.

In fact, the AMA record book shows that four-straight weekends is pretty much the limit, as we had to dig way, way, back to find a season that featured five-straight weekends with an AMA National Motocross race. And fittingly, the man who enjoyed that stretch best was one of the toughest riders to ever swing a leg over a bike.

In '78, the 250 series visited Hangtown in Plymouth, California on April 9th, Trabuco Canyon, California on April 16th, Houston, Texas on April 23rd, Hermen, Nebraska on April 30th and Southwick, Masachussets on May 7th. That's five weekends in a row. And here's the thing: Bob "Hurricane" Hannah won all five rounds! You think the competition was feeling burned out after that stretch?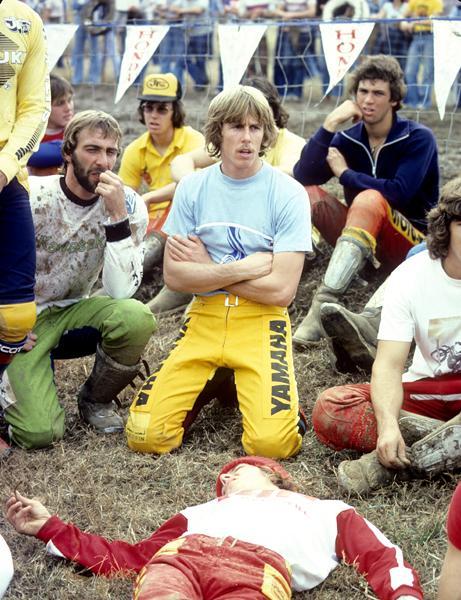 Hannah won every race during a record five-week stretch in 1978.
By the way, the beatings would continue. After an off weekend, the next race was a supercross in New Orleans on May 20th. Hannah won that. Then came another national at Lake Whitney, Texas on May 28th. And Hannah won that!

The 125s also raced five-straight in '78. Broc Glover won three of the races, and Mark Barnett won two.
There have been some other tough stretches for the sport, such as when supercross and motocross overlapped during the months of May and June, sending the teams scrambling between a motocross one weekend and a supercross the next. But that's another topic for another day....

So we've gone 33 years since the riders have had to endure five-straight motocross weekends, and chances are we'll probably never see a stretch like that again. The riders and teams who are off this weekend certainly hope so!