2018 Loretta Lynn Remastered Series Now On RacerTV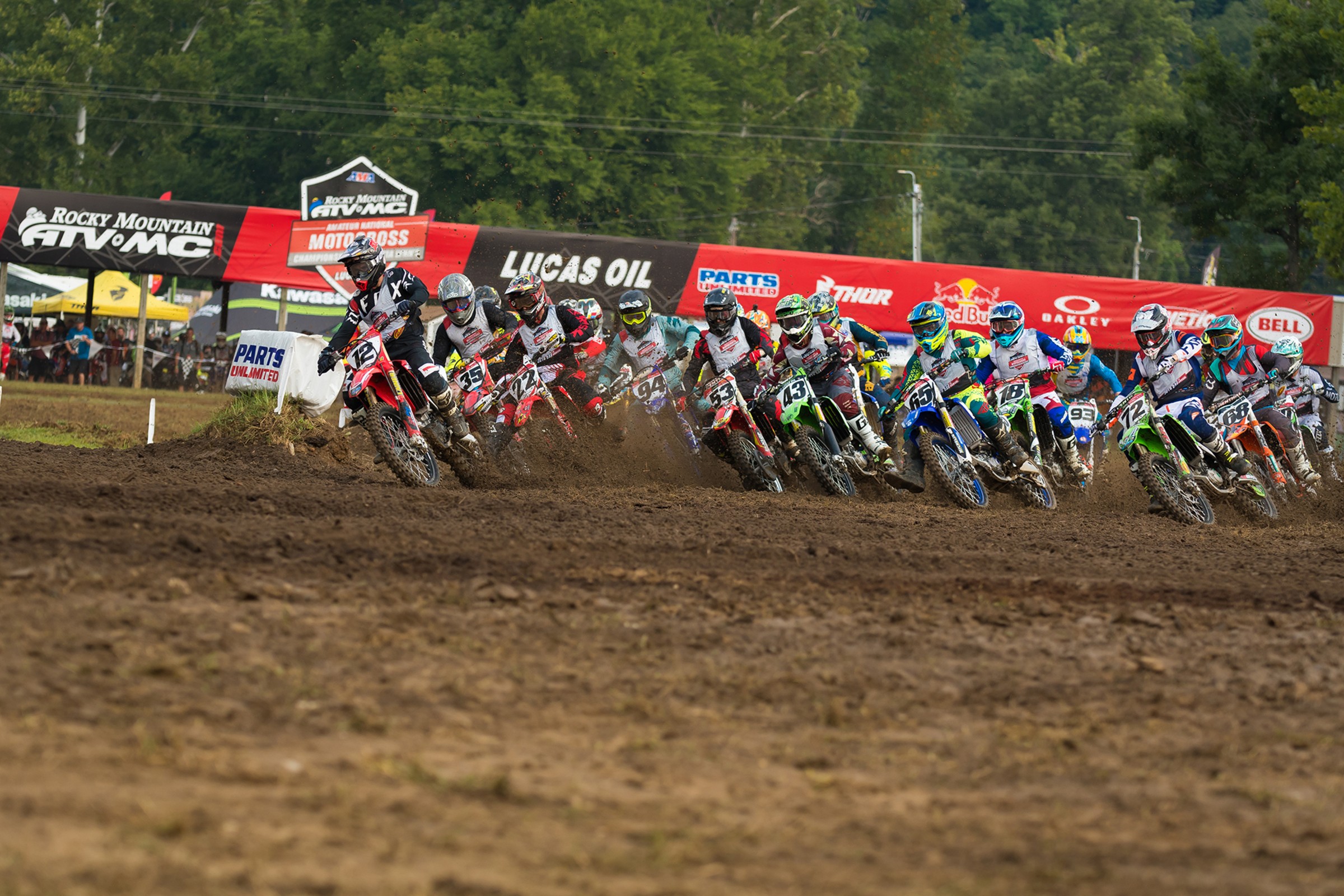 Hurricane Mills, TN
Rocky Mountain ATV/MC AMA Amateur National Motocross Championship (Loretta Lynn's)
Amateur National Motocross Championship
MORGANTOWN, W.Va. - MX Sports and Racer TV are excited to announce the debut of the 2018 Loretta Lynn Remastered Series.
This announcement allows viewers to watch 90 individual motos from the 2018 AMA Amateur National in full HD. The Remastered videos have experienced hundreds of thousands of views dating back to 2014, and are available to watch on RacerTV.com.
The Remastered series comes after Racer TV delivered an unprecedented 46 hours of LIVE streaming coverage straight from the AMA Amateur National at the historic Loretta Lynn Ranch the week of July 30 - August 4. Throughout that week at The Ranch, fans and family members were able to watch their favorite riders compete LIVE at least once from Hurricane Mills, Tennessee, resulting in an unprecedented 617,000 views via Livestream and Facebook Live.
Loretta Lynn competitors, family members and race fans can click HERE to view the first set of remastered motos including the first motos in the highly-competitive 250 A, Mini Sr. 2 and Women (12+). Throughout the upcoming weeks, the complete set of motos broadcasted during the week of the National will be added to Racer TV, with ten new motos being released every Monday.
"This is the most exciting day of the holiday season for Loretta Lynn participants and their families," said Tim Cotter, Director of MX Sports. "Today is the day that Racer TV rolls out the Loretta Lynn's Remastered Series. No more waiting in front of the computer screen for hours trying to watch loved ones. Now you're just a click away to watching the live show."
The 2019 Rocky Mountain ATV/MC AMA Amateur Motocross National Championship presented by Lucas Oil is set to return to the legendary Loretta Lynn Ranch July 29 - August 3. For more information on the AMA Amateur National, visit the series official website at www.mxsports.com or call (304) 284-0101. Join the conversation on the event's social media channels, along with receiving the most up-to-date news and exclusive content. Click HERE for the full year schedule.
Facebook: @LorettaLynnMX
Instagram: @LorettaLynnMX
Twitter: @LorettaLynnMX