Moto XXX: The Complete Oral History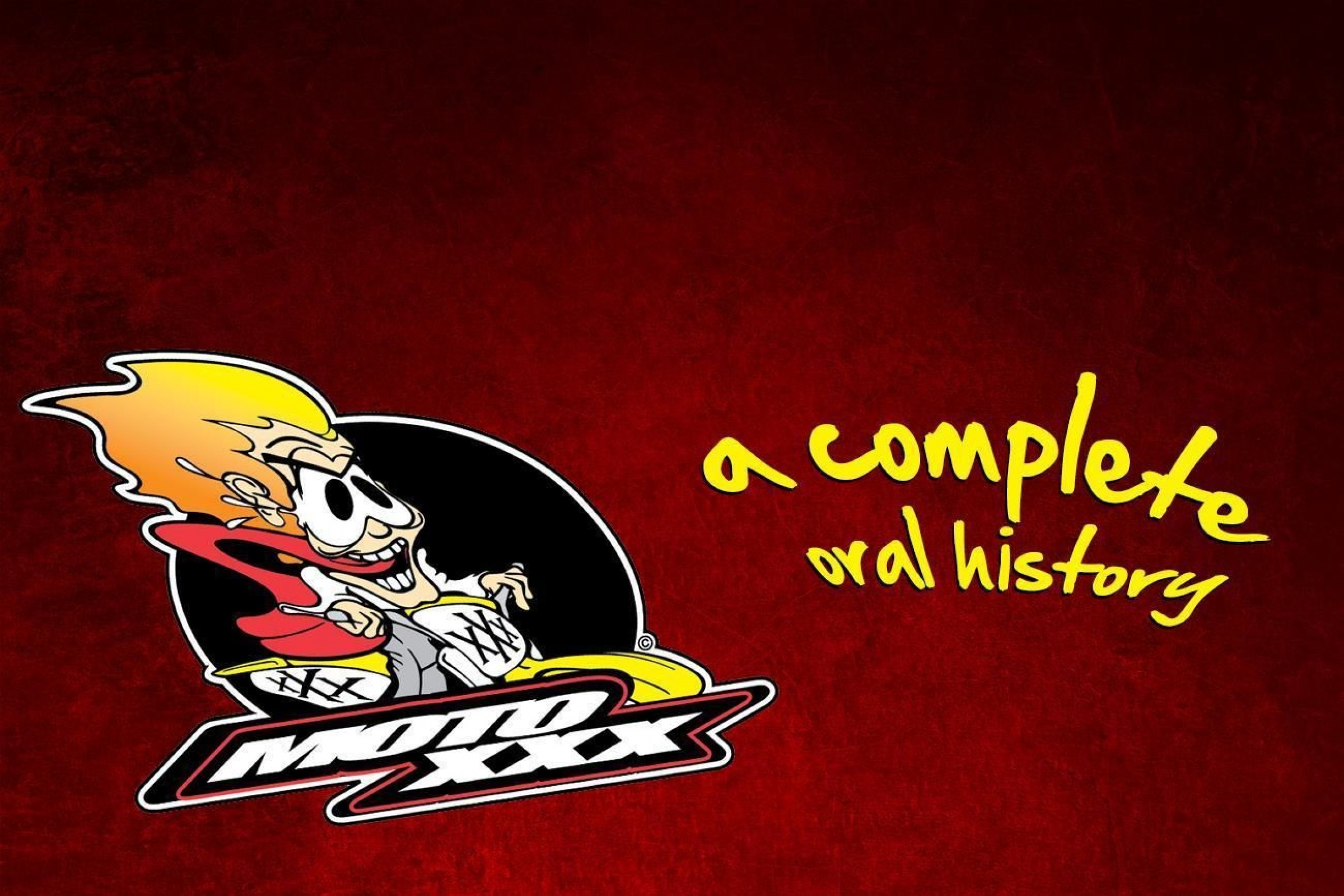 I'm pretty lucky to have been a part of some cool things in this sport either as a mechanic or a media member. I'm not using the word "journalist," as I like to think the real journalists are parachuting into Somali to report on an uprising and not going to Anaheim and eating hot dogs after practice. Anyway, back to how lucky I've been. I've worked with a lot of riders (some of them really good) on a bunch of teams and now I get a front row seat in talking to them about their races.
Something I've always thought was cool was the Moto XXX team, which started in my second year on the circuit in 1997 and folded up shop 11 years later with a lot of accomplishments. There were a lot of riders that got some great results over the years, as well as a lot of mechanics who went on to factory jobs from there, myself being one of them. I was around a bunch in the first year, as my rider Ty Birdwell was buddies with original manager Kenny Watson, and so I saw the fuss they created with their results, bikes, marketing, and their first win. That first year was something else. Anarchy in the pits most nights.
So in a way, I thought I would honor them the best way I could by writing about this team. It was a ton of work to track everyone down and work on this story, but in the end, it's something I'm proud of. I didn't make one dime off it and no one asked me to do it; I just thought, in the great words of Wilfred Brimley, it was the right thing to do. And in true punk rock fashion, some of the people in the story were upset with things that they had said and certain members weren't happy with what was said about them, but it's all here. The good, the bad, the ugly that was Moto XXX—the little team that (sometimes) beat the big guys at the game.
Note: This story originally ran in 2014.
Part 1 was featured in the July 2014 issue of Racer X Illustrated. You can pick it up here.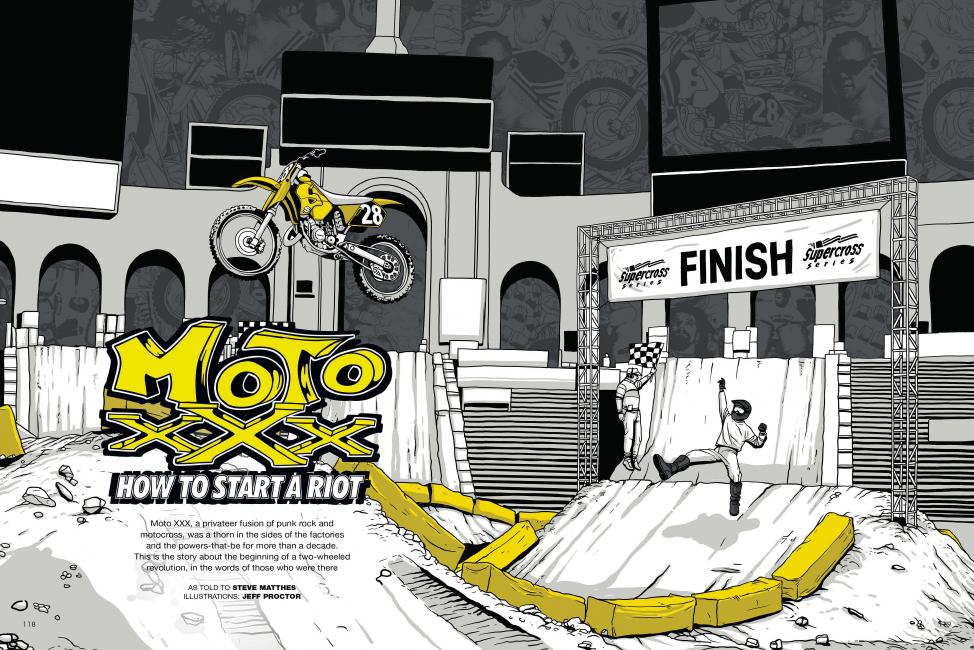 The online edition picked up in year two and three. So, without further adieu, here is the good, bad and the ugly of Team Moto XXX over the rest of the years through the words of the people that were there and lived it.
Part 2, year 2-3: Deegan in and out, a new lineup, cracks begin to form, but fun is had by all.
Part 3, year 4-5: The team makes history, again, Larry Ward signs and much more.
Part 4, Year 6: Nick Wey and Kyle Lewis bring more attention to the team.
Part 5, Years 7-8: Huffman loses out on World Supercross title; Ward retires and more.
Part 6, Years 9-10: Ferry and Summey join the team; Unbound Energy drink becomes sponsor and much more.
Part 7, Years 11-12: The Final Farewell.