Toronto, ON
Toronto
Monster Energy AMA Supercross Championship
Congratulations Monster Energy Supercross fans, Saturday's race from Atlanta drew 547,000 TV viewers, making it the highest-rated SX TV broadcast since 2015. Yes, the highest-rated race of the year, which sounds awesome and good. But why Atlanta? That answer actually highlights how much growing our sport needs to do. Supercross (and all of dirt bike racing) remains a niche sport, and the things you think would influence a big TV rating don't apply. What makes the ratings go up? A good lead in. That's it.
Atlanta didn't get a big rating because fans like the Georgia Dome, or they wanted an answer to "Is something wrong with Ryan Dungey?" or that they were excited about Tomac's run or the 250SX East Region. Atlanta's race drew big, in part, because it had a big lead in rating from the NASCAR Xfinity race from Daytona, which averaged 2.2 million viewers. That number probably dwindled by the end, because that Xfinity race was marked by huge crashes, red flags, restarts, and a much, much longer race time than anticipated. But enough people stuck around and kept the TV on to boost supercross from Atlanta, which came on right after (the NASCAR race actually cut into the SX broadcast a bit, but that actually helped keep the SX TV rating high, most likely).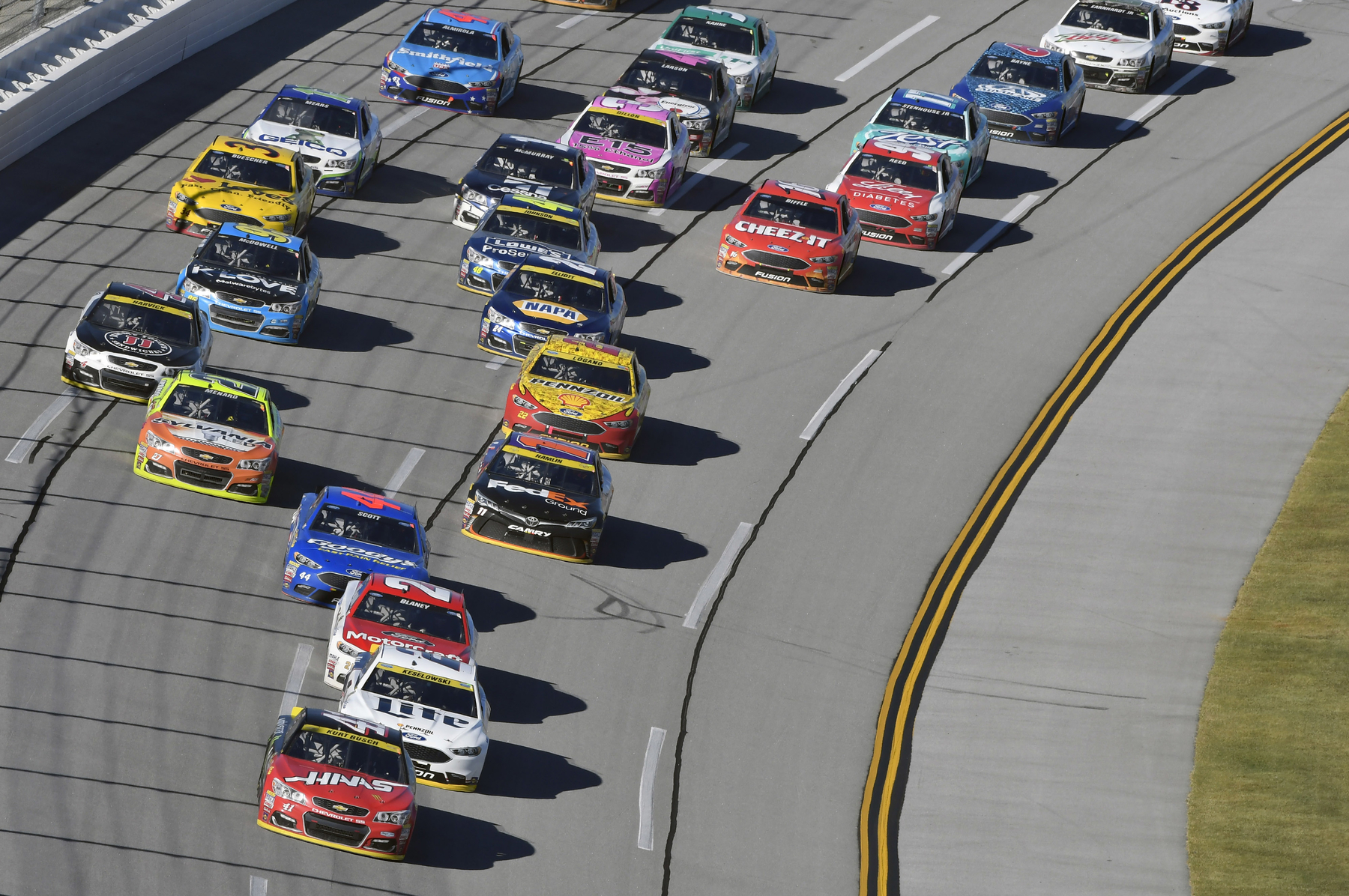 This is also a reminder to slow the roll on the whole NASCAR is shrinking and dirt bikes are exploding narrative. NASCAR's TV ratings might be down from the highs of 10 years ago, but the second-tier NASCAR series (Xfinity) drew nearly four times the eyeballs of the biggest supercross race this year. NASCAR might have its struggles, but it's still massive compared to dirt bike racing. We've got room to grow, I'd say.
What's more puzzling? Minneapolis was the second-highest rated race this season, which is crazy because the race didn't even air live! It was a tape-delayed broadcast, which shows again that a good lead in (UFC, in this case) is the best medicine. We fans would think that live races, or the hype of Anaheim 1 would lead to a blockbuster rating. But there just aren't enough genuine supercross fans living their life around Saturday night TV for those things to make as big a difference as some dudes having a UFC party night and leaving the TV on when it's done. Atlanta drew 547,000, Minneapolis 396,000, and Anaheim 1 drew 292,000. Starting at a manageable East Coast time zone probably helped Atlanta's rating, but Minneapolis' tape-delayed race didn't air any earlier than Anaheim 1, and still drew more eyeballs despite not being live and not being the season opener. We insiders who obsess about the sport sweat the details that mainstream America doesn't even know about. For supercross to get big TV ratings, it's all about the lead in and time zone, really.
The good news is Feld Motor Sports, which runs Monster Energy Supercross, is working on it. For decades supercross was a live event that also had some TV coverage, but over the last few years TV has started to take priority. The Oakland and Dallas races, for example, were shifted to earlier start times to fit into better TV windows. Unfortunately, a new UFC deal signed late last year torpedoed those plans, as Fox Sports made the UFC events a bigger priority and shifted coverage of those events around it. By then, Feld had already made stadium deals and printed tickets with the earlier Dallas and Oakland start times, and it was too late to change back and fit the new UFC-centric FS1 schedule. Those races didn't air live on FS1—but we now know that doesn't matter all that much as far as the ratings are concerned. Dallas still drew 306,000 (Oakland wasn't as strong because it had to air on FS2, which has a much smaller household reach).
The UFC stuff has taken a bite out live SX TV coverage, but I've heard the races will go back to being live next year, now that the UFC deal is hammered out and already set. Supercross will be able to work around that schedule in the future. But we're still seeing the niche aspect of this sport in action. You'd think TV ratings would vary based on the competition, the stars, the tracks, the point standings, and the rest. Yeah, that stuff makes a difference (I've heard the ratings over the course of a broadcast start high, when the biggest 450 names are in the heat races, then drop off a bit through the semis and LCQs, then return for the main events) but it's not a massive game changer. It's not like the ratings sunk once Ken Roczen went out of the series, for example. Anaheim 1 is the craziest, deepest, most hyped race of the year. It didn't draw the biggest TV audience. America just doesn't have millions of knowledgeable supercross fans that would know the difference.
The cool part is that TV is a bigger priority in the supercross landscape than ever—remember, live TV is still relatively new to the sport. The shows keep getting slicker, more polished, and more entertaining, and steps have even been taken to keep the stars on TV a little longer via the longer main events this year. These other sports have worked their system around TV for a lot longer, and they've reaped the benefits. And sometimes, oddly, supercross does as well—expect a good lead in from a live UFC fight this weekend, and another decent rating from Toronto, live or not.