JCR Honda Announces Multi-Year Contract with American Honda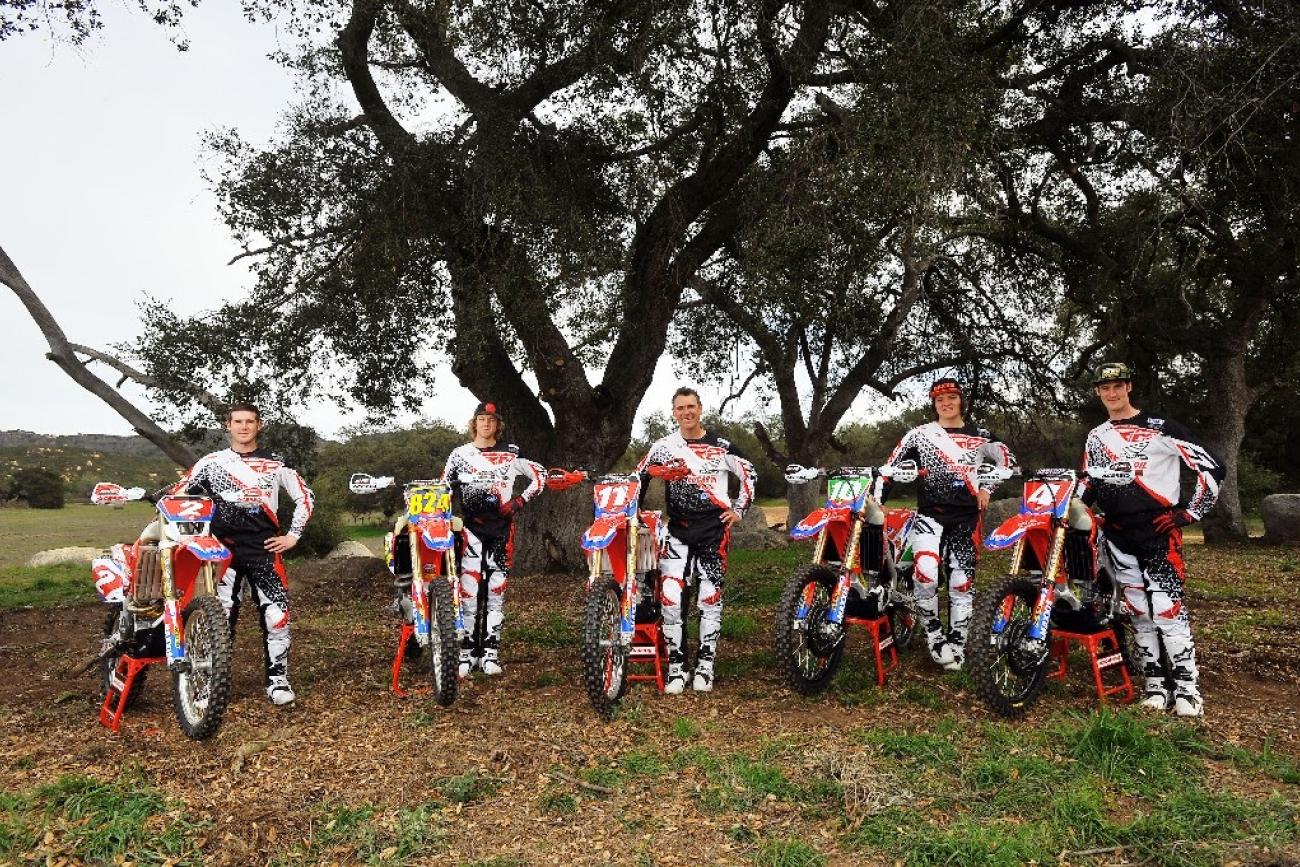 JCR/Honda is proud to announce the re-singing with long time factory partner American Honda, extending JCR/Honda's role as the official off-road racing team of American Honda. The longstanding partnership has been a great success on and off the track yielding over 100 race wins and over a dozen championships. The 2016 season also brings with it the opportunity for team expansion and JCR/Honda is pleased to announce our 2016 race team lineup.
Returning to the team aboard a HONDA CRF450R for his third year, is GNCC XC1 racer the #4 of Chris Bach. Racing the GNCC series in XC2 for his first year with JCR/Honda the #10 of Trevor BollInger on a CRF250R.
In his first year aboard a Honda CRF450X the #2 of Ricky Brabec racing the pro division of the AMA National Hare & Hound series.
Racing the popular GP styles of the WORCS and Big 6 series aboard a Honda CRF450R the #824 of Benny Breck.
"The future of the JCR/Honda program is strong and our over 20 year partnership with American Honda continues to grow and develop. I am thankful to the management at American Honda and excited about the future of the brand. I am very pleased with the team we have assembled for 2016. Each racer will fulfill a key role and I have high expectations across the board." -- Johnny Campbell