We look at the Racer X Brand for day 12+2 of the Xmas Countdown presented by O'Neal.

Looking for a few last minute gift ideas for your favorite motocross fan? Look no further than Racer X Brand. New Men's, Women's, Kids' and Stocking Stuffers are all in available with special Holiday 20% off pricing and free shipping for orders over $50! You just can't go wrong. Hurry, though, since favorite tees are selling quick!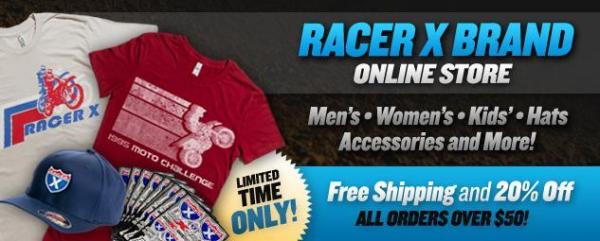 Racer X:
We have the perfect gift for the motocrosser in your life: A subscription to Racer X Illustrated!
* 12 issues for $19.98
* A free 2012 Racer X calendar is included!
* Every month a new issue will arrive as a reminder of your thoughtful gift.
* You don't have to wrap it or stand in long lines at the store or post office.
* We will mail a Lapper card, pictured at right, announcing your gift.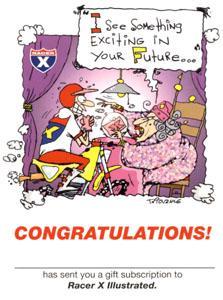 Don't forget about yourself this holiday season - subscribe or renew and get yourself a free calendar too!
www.racerxonline.com/subscribe/gift