With Ongoing COVID-19 Issues, Marvin Musquin Withdraws From Motocross of Nations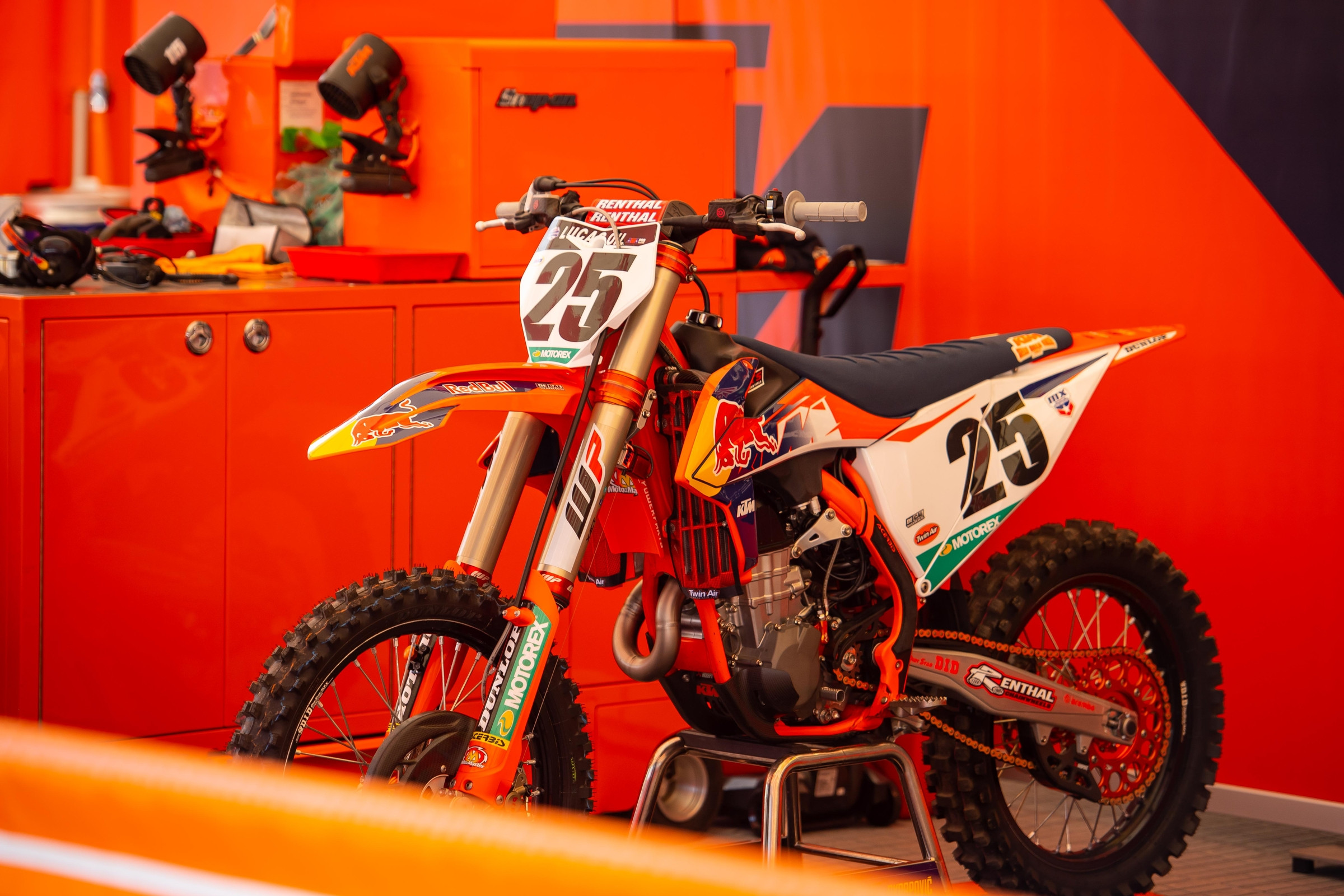 Mantova, Italy
Motocross of Nations
Motocross of Nations
As the 2021 Monster Energy FIM Motocross of Nations (MXoN) event edges closer and closer, more news of riders and countries are announced either as in or out for the event later this month in Italy.
On August 10, the Fédération Française de Motocyclisme (FFM) announced Team France would consist of Marvin Musquin (MXGP), Tom Vialle (MX2), and Mathys Boisrame (Open)—but today the team has been adjusted.
Today, the FFM announced Musquin has withdrawn from the event and the Red Bull KTM rider will be replaced by Benoît Paturel. Musquin was set to compete in his sixth MXoN as a member of Team France, but he the 31-year-old tested positive for COVID-19 recently and has been sidelined with issues.
Prior to the Ironman National, Musquin tested positive and had to sit out the tenth round. Now, Musquin will miss his third straight race as he will be sidelined for the Hangtown Motocross Classic this weekend. Paturel, who made his maiden Team France roster in 2016, will make his second MXoN appearance later this month.
Below is the full press release on the FFM website.
Tested positive for COVID-19 at the end of August and absent from the American Motocross Championship since the Ironman test, Marvin Musquin is still very weakened physically by the virus.
Therefore, we regret to announce the withdrawal of Marvin for the Motocross of Nations in Mantova (Italy) on September 25th and 26th. Marvin was motivated and happy to find the French selection, we wish him a good recovery and hope to find him in great shape quickly.
He will be replaced by Benoît Paturel who will line up in the MXGP category with #13.
At 26, Benedict therefore incorporates the second time in his career the France squad after his epic victory at Maggiora in 2016 alongside Romain Febvre and Gautier Paulin.
Rider of Team Honda SR Motoblouz since this season, Benoît signed his return to competition at the French Elite Motocross Championship in Magescq (40) on August 29th with a podium in the race. On the front of the MXGP Motocross World Championship, the rider picked up his first points of the season in Turkey on Wednesday, he is on an ascending form and is finally rid of his health concerns.
The French Motorcycling Federation has complete confidence in its three French representatives and will be fully invested by their side during this 74th edition of the Motocross des Nations.
MXGP French Motocross Team
MXGP
Benoît Paturel
MX2
Open
Mathys Boisramé