As we covered in part one of our interview with GEICO Honda's Jeremy Martin, he got a glimpse at the retired life in 2019 when he was recovering from his back injury. Sitting in fifth place in the 250SX East Region standings through four rounds, Martin (65 points) is 33 points down from leading Chase Sexton (98 points) and knows his run at the championship isn't looking good. While he said he's still going to bring it each weekend and hopes to contest for wins when the supercross championship resumes, he's hungry for a third title in the Lucas Oil AMA Pro Motocross Championship.
In this part of our interview, Martin explains riding with Eli Tomac out in Cortez and what the Colorado scene is like, how he's perfecting his riding craft instead of just hammering fast lap after fast lap, his appreciation for racing after getting a real job, and the possibility of racing full time in the premier class.
If you missed part one of this interview, make sure to read it.
Racer X: You see Eli Tomac ride during the week. He must blow your mind. We see what he does at the races and it's impressive. I know some guys ride even better on a Tuesday or a Thursday. What is it like riding with that guy?
Jeremy Martin: I like to say that I'm pretty good. I train pretty hard. I'm pretty fast. I've never rode with anybody that has made me feel so stupid! [Laughs] There's been times like in the fall when I first got on supercross we did a moto together and he lapped me. It's not too often that I get lapped.
Yeah. We look at 250 to 450 and the difference, we're talking tenths of a second here or there. That's just him really going fast, I guess.
Yeah, for sure. So he's definitely blown my mind on some of the things that he can do. Just the sheer strength he has to be able to manipulate the bike to be able to make it do what he wants. It's impressive.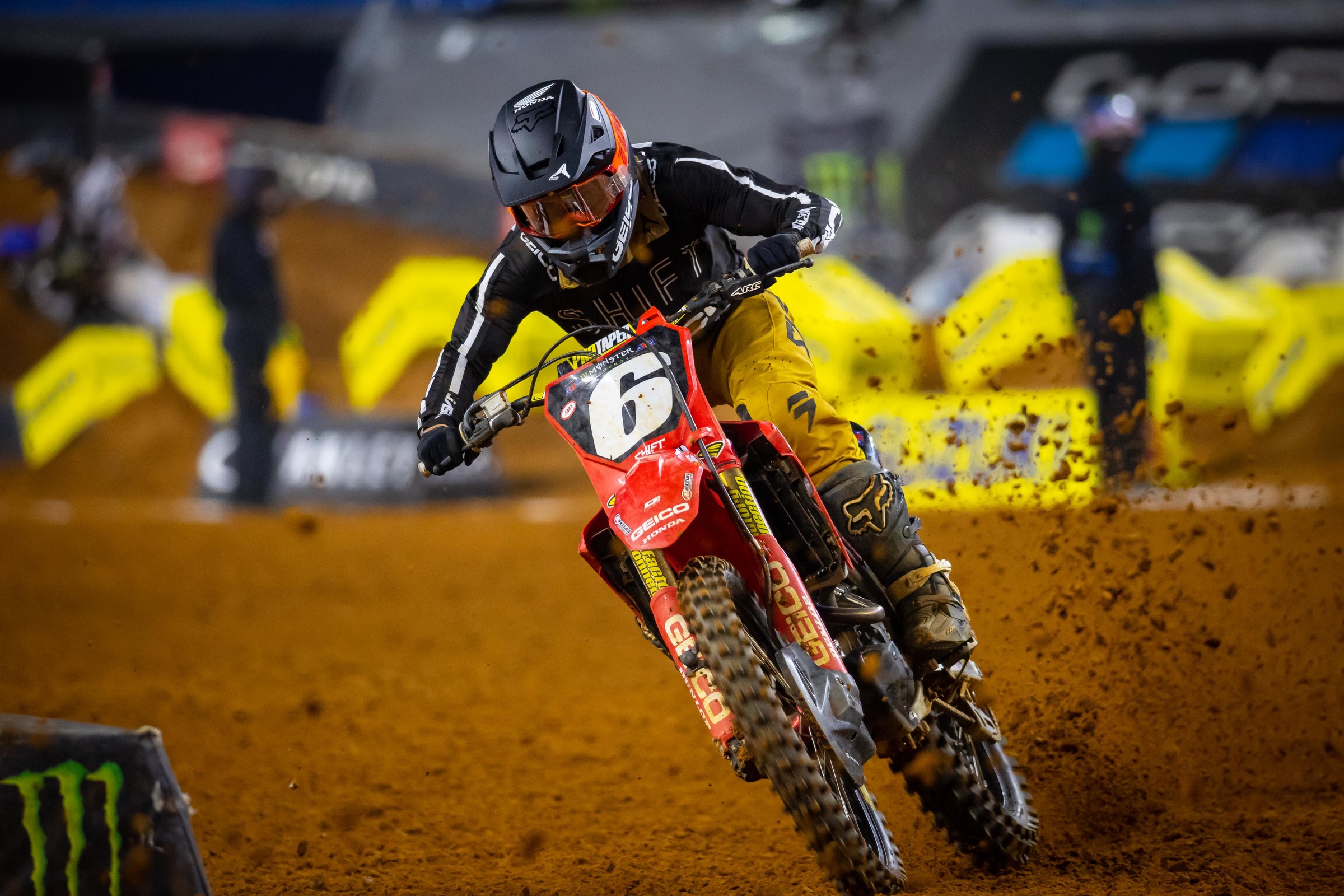 That's the thing. A lot of riders ride together now, certainly more than used to be back in the day. More and more they're telling me, it's not like you're taking each other's secrets because the way you're going to ride and the way he's going to ride, is different. You're not going to do the things Eli does and he's not going to do the things you do, even if you see each other ride every single day. It's just you got to work to your strengths and weaknesses.
Yeah, for sure. I think everyone's on this massive kick to ride together now, too. I think it's important that you push each other when it's necessary and at the right time. So in the off-season if you guys haven't raced for a while, for sure it's definitely good to have a riding partner. But there are some times when I just have to slow down and not go as hard during the week to be able to learn how to develop a new skill to be better in a couple weeks' time so I can get a better result on race day.
So we're talking almost like drills. "I'm going to work on turns." And you're just going to work on your technique instead of just balls to the wall, go as fast as you can all the way around the track?
Yeah, for sure. I think that's important too. You can go balls to the wall and if you don't know what you're doing, you're going to hit the deck over and over again.
Even guys at your level, you're still picking up on new things that you want to try and new things you're working on?
For sure. I have my things that I'm extremely dominant on, but other things I have to improve. I don't really use the clutch a whole lot, and that's something that sometimes affects me a little bit in supercross for sure.
That's good or bad?
I'd say sometimes you want the clutch for supercross to get a seat bounce out of a turn or something like that. So I think that's where that becomes very important.
As far as the day-to-day life, is this something where you're just waiting from a racing perspective, or are you worried about getting this coronavirus yourself? I hear all over the map how people feel about it. What's your take on it?
Obviously as you know and what the news has said that it's people that with underlying health issues are getting really affected and that's where it's really affecting people. Unfortunately it's a sad deal but people that have those issues that are older have died. It was interesting because going back to Cortez [Colorado] when I was there, it's small town, USA. There were rules in effect. You go to the grocery store and stuff like that, but I came back here to Rochester and I went to Trader Joes and only 30 people were allowed in the store. They spray your hands with hand sanitizer. They had the cart ready to go for you and the one-way aisles. It was like a massive culture shock for me just to see that.
So in Cortez there's so few people it's like, do whatever you want? It's social distancing no matter what?
Yeah. Kind of social distance. People would wear masks and stuff like that. I personally haven't worn a mask or gloves, but obviously I have hand sanitizer in my vehicle. Not going to deny it. When the news portrays it that much and when there is an issue and whatever, you can't help but be more careful yourself.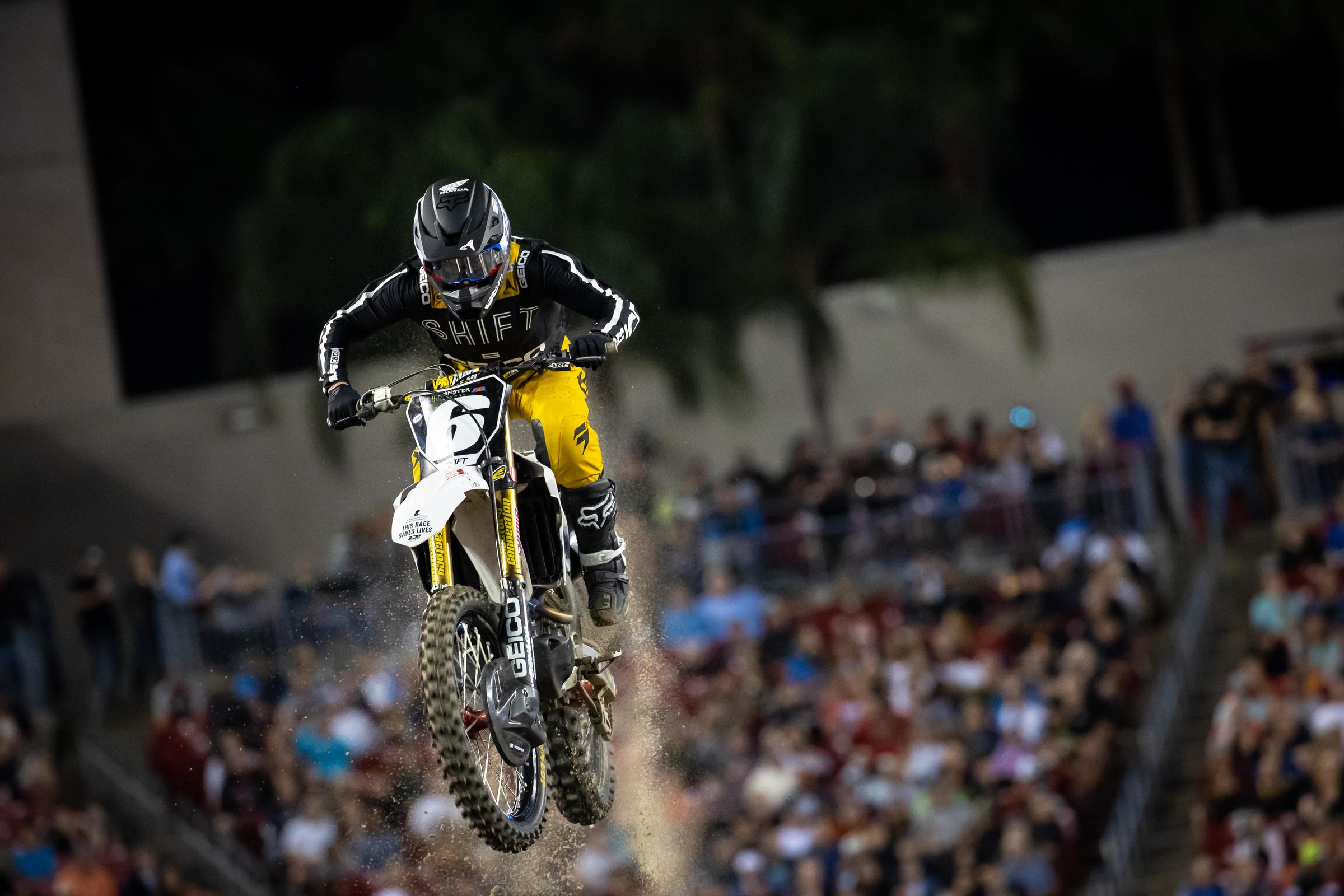 You're in Rochester. That's actually Mayo Clinic area. I know they're right on the frontlines sometimes with a lot of this medical stuff. That's kind of crazy to think that you're right there where this goes down.
For sure. My sister works at the clinic. She has a couple COVID[-19] cases as far as people she has to… She's not working there right now, but she's technically working from home on the laptop. So she actually has to check in and communicate with some of these people. It's kind of been interesting to hear from my sister's side when she works at the Mayo Clinic.
So there's two brothers here who race and then there's the sister, right?
Yup.
I feel bad. My sister is a social worker. Her job is to take kids out of bad homes and find better parents for them. But when we get around for Thanksgiving dinner, nobody wants to talk about that. They're always asking me about traveling, "What was this state like? What was it like going to Australia?" You and your brother have the jet set lifestyle. Your sister is doing real, good things for people. But unfortunately the two brothers are the darn superstar heroes of the world!
Yeah, for sure. I sometimes feel bad for her too. We're obviously traveling weekend to weekend to a different state or whatever. Sometimes that tends to dominate the family dinners or whatever when we do have them. But she's the smart one. She got a good education and she's a hard-working American. I'm just riding dirt bikes.
Speaking of that, you talked about how you actually did have a regular job briefly during this injury thing. I feel like you're more motivated than anyone. Any rider I've ever heard that ever did that is like, dude, I really like being a racer for a living.
Yeah, for sure. That's another incentive, too. People that are racers, I hear they want to kind of take a break. I don't blame them. Mentally it wears on you in the season, especially if you're in the championship hunt, always having to be on every Saturday. But at the same time, when you go work a normal job and you don't really see outside because you're inside all day, and you're kind of benefitting someone else, it's massively different. In a year or two I could be like, "Weege, I'm burned." I think it's important that no matter what job you do or for anybody in this life, I think things wear on you but it's all about perspective. I get to live for something. On Saturday, that's a big opportunity when the gate drops to become something more than just a normal job.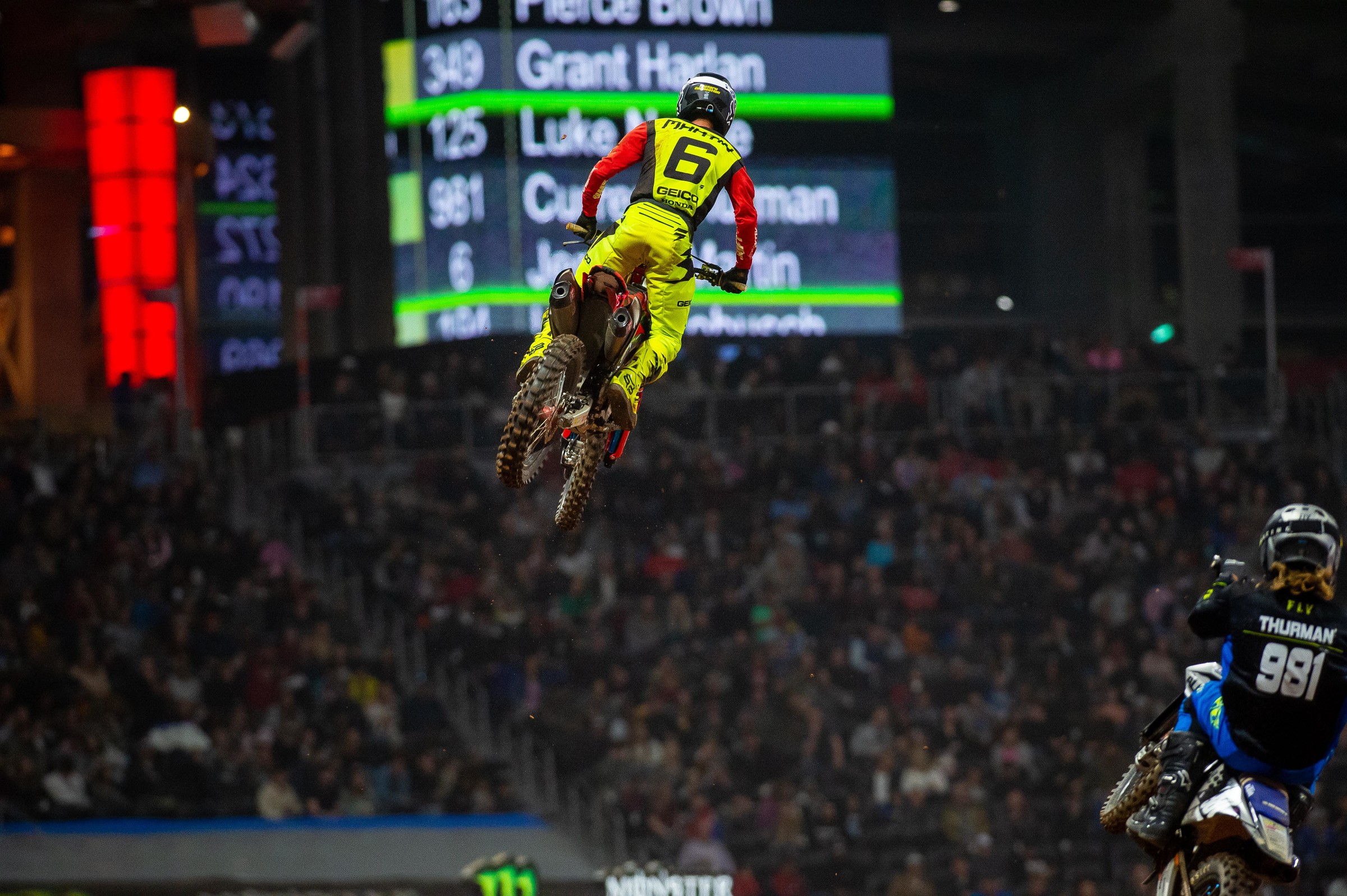 You summed it up really well at one point during this thing where you said that, as a racer, your job is to focus on your own success. You get to make yourself better and you see your own results and gain from that, whereas most jobs you're helping someone else. You're helping the boss make more money or you're helping the company make more money. Here, you are in control of your own destiny.
For sure. I have a chance to make a name for myself and hopefully one day create a legacy. If you're working for someone else you could be the manager at Hy-Vee grocery stores, which are massive here. You could dominate that Hy-Vee for 25, 30 years!
Yeah, but they're not inviting you to do interviews with the media about that! A couple questions from fans. A bunch of people asking about 450s. I know you've been dying to race 450s for a while, I feel now. Are you still there? Do you have any kind of roadmap of how this might go?
Yeah. I'd love to be a 450 guy. That's the premier level of our sport. That's where you can really make a name for yourself. I was really on track to go [up to that class]. I would have gone up in 2019, that probably would have been my year, but I broke the back. Obviously things change. There's a time and a place when you will get that opportunity, especially if you're winning and performing. Unfortunately when I broke my back, that really affected my trajectory for the 450 class. So I'm back obviously in the 250 class and I have to kind of reprove myself to get a ride. I think the Honda team is booked through 2023. So that's also a little bit of something too, we'll see what happens here in the future. I am doing all my own stuff now [no agent]. So these are things that I think about on the daily. We'll see what happens.
You're still in the 250s, but if you had a magic wand you would choose to race the 450 class at this point. Is that what you're saying?
Yeah, definitely. But you look at it, too. A lot of these 450 teams have guys in multi-year contracts. So you've got a guy like me who wants to go, but if I go 450, you want to be on a good bike and you want to be able to have a good deal and have a good gig because you're [racing] double the rounds and there's a lot more going on. It's a tough line that you walk. You stay down in 250 and do less rounds, and you can probably make more money and the teams have more budget to have more guys on the team. So 450 everyone is pretty booked up. [Jason] Anderson is booked. Kawi is booked. Yamaha is booked. So you have to go to these guys and knock on the doors, but some of them are in multi-year deals.
People have short memories. Kind of out of nowhere you podiumed at Daytona on the big bike a couple years ago, right?
Yup.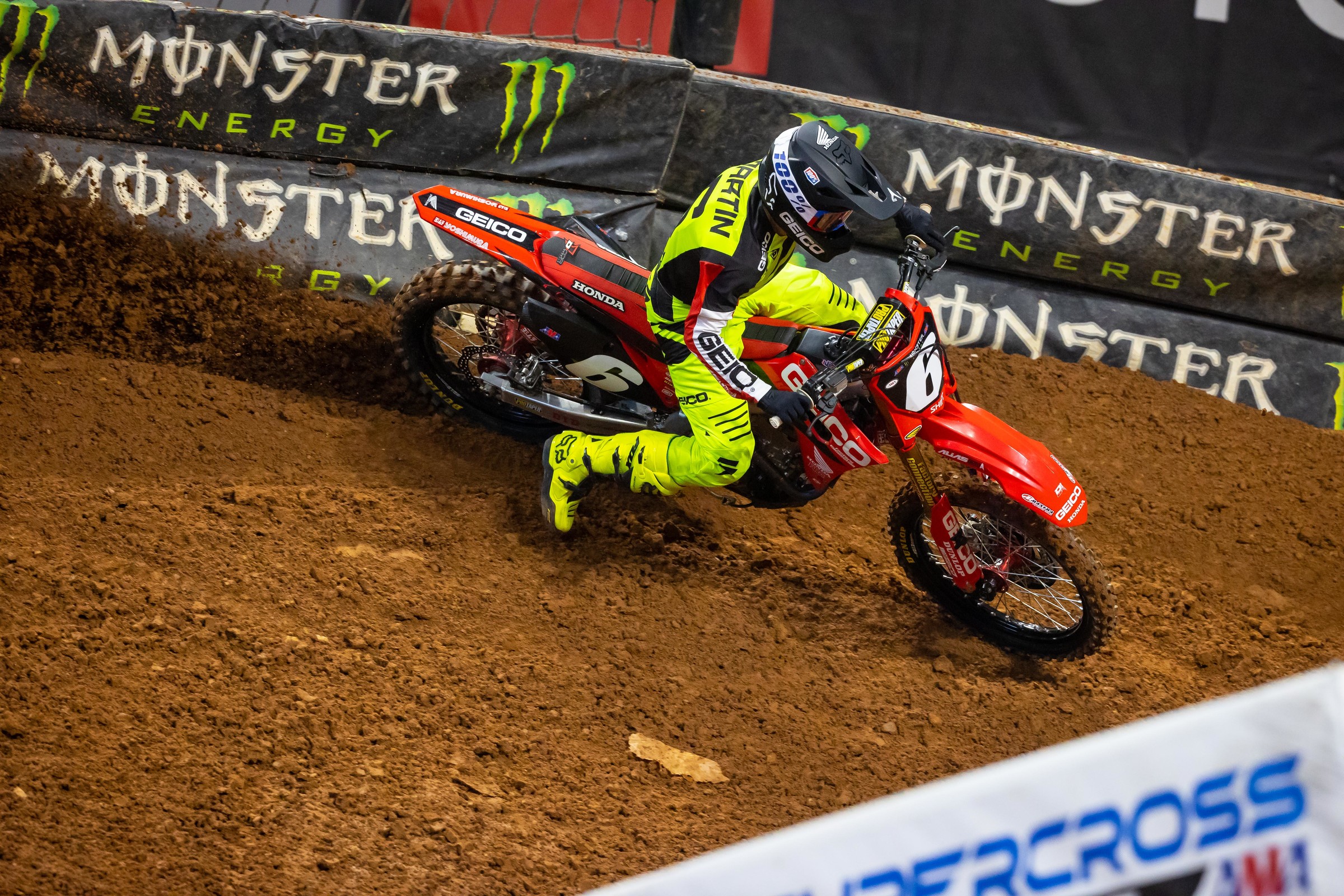 But it feels like that was eight years ago, and it was like three. How quickly racing changes.
It's the old saying: "You're only as good as your last race." It's like supercross. You win a championship in supercross, you're a hero. You don't do anything in outdoors, three to four months' time people forget.
Somebody asked how tall are you?
I'm 5'5". I'm the tallest dude in the Martin family. I think Al's got to kind of tilt his eyes up a little bit when he sees me. Also, I think I've gotten a little bit shorter since I broke my back!
Not what you needed!
I was hoping they'd get in there and kind of extend me a little bit, make it a bit longer. Stretch it out. [Laughs]
Honestly though, in motocross these days, does it matter anymore? I don't even know if that's a drawback. I think it used to be. If you looked at guys in the '80s they were really big, but they always tell me the bikes were such crap it was basically down to who could just manhandle the thing. Does it even matter that much anymore?
I don't really think so. I'm probably one of the best in the 250 class in the whoops. I used to be really bad. I was full white-knuckled every lap I'd go through those things. But through repetition and through understanding how to set up the motorcycle and everything like that, and every year the manufacturers keep coming out with better equipment and all that stuff. So it all just makes our life easier.
You had this long break in racing. You stayed in the same team and the same brand, but when you first got back on the bike, was it different when the time had passed in-between?
Yeah, for sure. I had my setup and I had the same engine package. Everything was exactly the same. The suspension was a little bit stiff. It was a little bit like it kind of beat me up a little bit. I took so much time off, number one I didn't have the aggression. I just didn't have the muscle mass to be able to manhandle that thing lap after lap. So it took time to build that dense muscle back up on my body to get back to that competitive level I was at.
But the team wasn't like, "Hey, in the year that you weren't racing, we've got 15 new parts that we want you to try that we've developed?" Or does that happen, too?
Dude, I tested so much stuff. New engine stuff and different suspension stuff. I've done a lot of testing. They definitely don't stop trying to find ways to make the bike better.
I noticed some of the other GEICO Honda riders were saying, "Dude, this new Honda, I'm really having a tough time especially outdoors." You were ripping starts until pretty much the moment you got hurt. The bike seemed to be working for your riding style, at least.
For sure. I come from elevation most of the time, so imagine how slow that thing is up there in Cortez. It's massively slow. So when I would come down to sea level, I think we struggled a little bit on power and it would show maybe a little bit in practice in 2018. Sometimes I'd qualify good, sometimes I wouldn't. But I always knew I was competitive when the track would firm up for the motos. My chassis setup was really good, the suspension, how everything was working too. That's more important I think than an engine.
You've got to be itching to finally get back to outdoors. That's where it ended, unfortunately, at Muddy Creek a couple years ago. You were right there in the championship. You've got to be itching to finally get another one of those under your belt.
Dude, definitely. If I can win a third championship… I don't know if we're going to do as many rounds as what we've done in the past. As long as we go racing outdoors, I'll be stoked. For me, the championship in supercross is done. I look at it as winning championships. I've done the outdoors before. I've been very competitive. So when we resume back to supercross I'm definitely going to go to try to win but the real focus for me, is on trying to get this third outdoor championship and cementing myself with a third championship would be pretty special. Being a part of not just winning races but being in a championship hunt is special itself.
Hey, we play old races every weekend on the Pro Motocross Facebook page. We're going to be playing Southwick 2016. You were on the podium that day. I don't know if that has phenomenally great memories though, 2016.
Yeah, 2016. I remember that. I got a good start. I remember just being so tired 15 minutes in. I was struggling that summer. I kind of overdid it a little bit that year from '15 into '16. I won the first moto. I remember Webb was throwing this massive charge down. Massive. He got close to catching me but I was like, this cat's not catching me today. I blew everything I had to win that first moto. I remember after the finish I was like, I'm screwed for moto two. Sure enough I was.
I looked at the results. 1-4. Now we know why.
Yeah. That's why.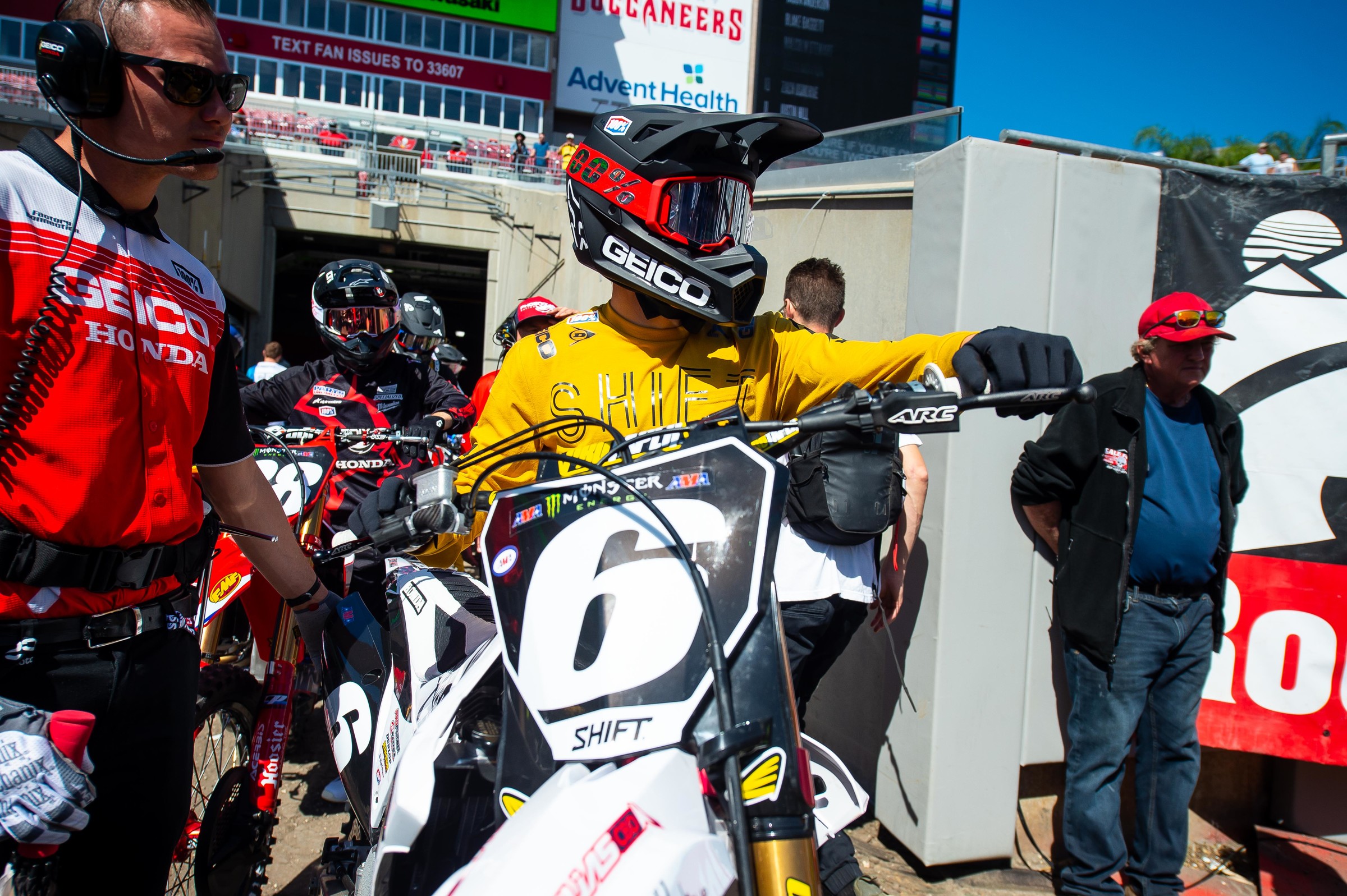 But you still got fourth in the second second moto. Did you feel like crap the entire race?
Yeah, definitely. I was struggling that whole season. That's the difference though between when you're winning. There's a big difference between that guy that can consistently win and that third to fourth place guy, even. So there's top ten results, there's top five results, and then there's like a third to second, and then there's that first-place guy. So those are just all different levels.
So we look and it was like, first to fourth, not a big difference, but it's a big difference on the track?
Yeah, especially for where I was at with my body and stuff, for sure.
That's all in the past.
Yup. Moving forward.
It's been an awesome half-hour with you, J-Mart. Good to hear from you.
Thanks for having me on. Enjoy your day. Hope all is good.