Hurricane Mills, TN
Rocky Mountain ATV/MC AMA Amateur National Motocross Championship (Loretta Lynn's)
Amateur National Motocross Championship
The 2019 Rocky Mountain ATV/MC AMA Amateur National Motocross Championship at Loretta Lynn's has come and gone, and while there were a lot of eyes, and words written, on guys like Jett Lawrence, Jalek Swoll, Max Vohland, etc., one other rider worth mentioning this week is 250 Pro Sport National Champion Hardy Munoz. Munoz was able to lock down the title with consistent scores—he never won a moto—while heavy favorites Lawrence and Swoll suffered DNF and DNS scores in the third moto.
We caught up with the rider out of Chile to talk about his week at the Ranch, and to find out what's next for him.
(NOTE: The following interview was conducted via iMessage and has been lightly edited for clarity.)
Racer X: A successful week for you at Loretta's this year, tell us about it.
Hardy Munoz: The truth is that I feel very happy with the result, because this year I wanted to ride in a different way, be smoother on the bike, more consistent and make good decisions during the races. That has been the hardest part learning. But Matt [Walker] has helped get past that. And I'm now a better rider.
What sort of things did you and your trainer, Matt Walker, work on to prepare for this year's event?
Well, we were working on a lot starts, that's what always hurt my finishes in the past. So we do hours and hours of starts. And also being consistent for 30 minutes on the bike, the Loretta track replica built by my coach Matt built at MotoX Compound helped me a lot to feel comfortable in the real competition at the Ranch. It was crazy how similar it was to Loretta's! I thank MotoX Compound very much and of course my coach Matt Walker for all the support he has given me and for believing in me.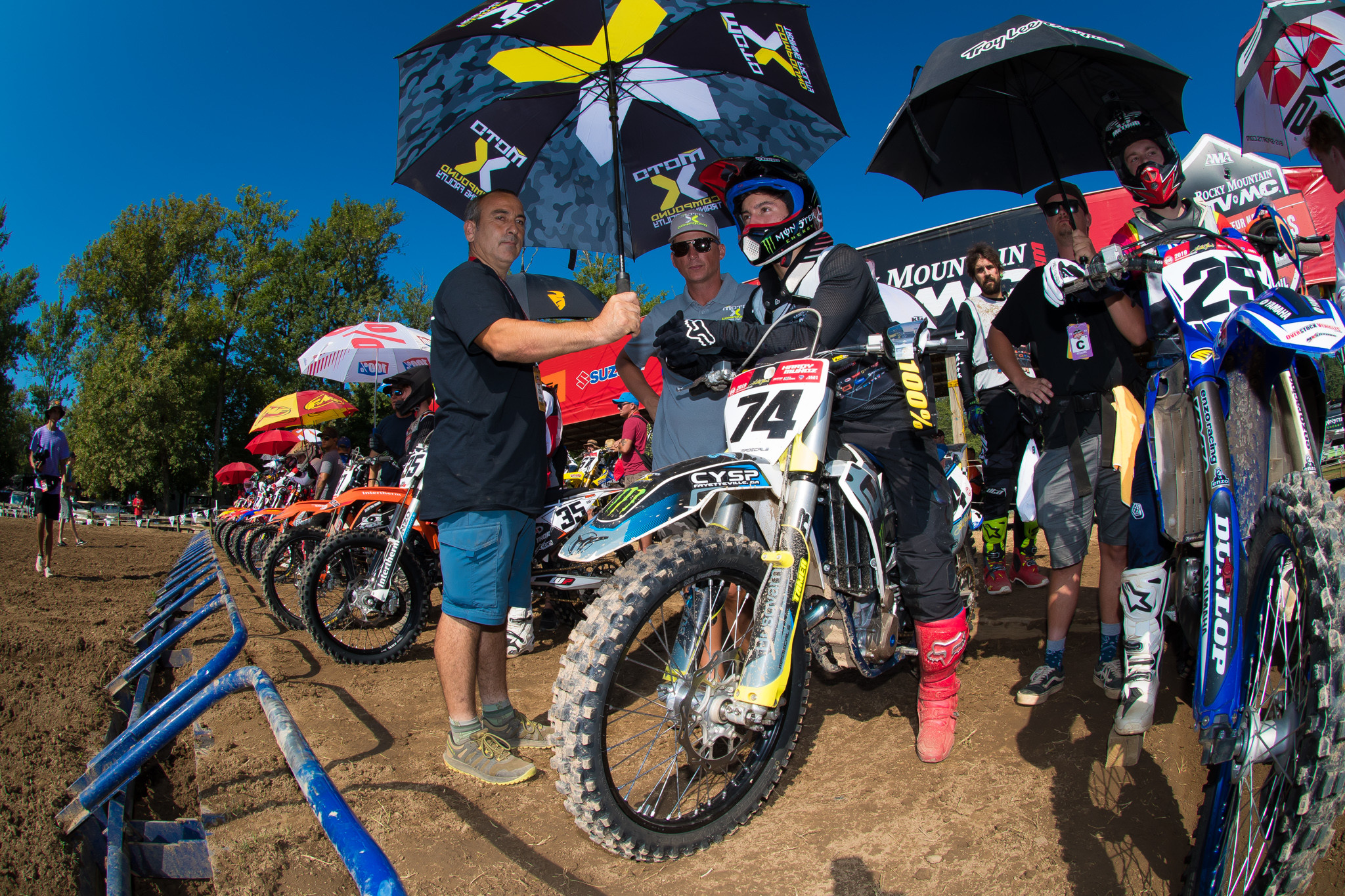 You came away with the 250 Pro Sport championship: Did you go into the third moto thinking you could still win, or did you just go out and whatever happened, happened?
When I entered the third moto I did not go for first, I thought I had a good chance of being in the top five, but I only focused on doing my best race. I'm sure you've seen the video. When I come off the track. Matt told me " You won! You National Champion Baby!" Then I get so happy. Best feeling ever!
Did you know right away that you had won the championship? How did it feel to get the title?
I felt surprised and happy of course, it has been such a long journey to get here. My family and I live in Chile! We fly back and forth to U.S. and live at MotoX Compound in Georgia. It's very hard on my family, the sacrifice, you know? Also I had to leave the training camp at MotoX early to go home to Chile for immigration stuff. We missed some time, so it's not easy for me. But I continue to work every day. I really want a chance on a good team to show what I can do. I need an opportunity!
Any plans to go pro now that Loretta's is over?
We are very excited to go to pro, but I will not turn pro right now. The professional series is mentally and physically tough. Right now I try to get on a good team for next year to try and make this happen.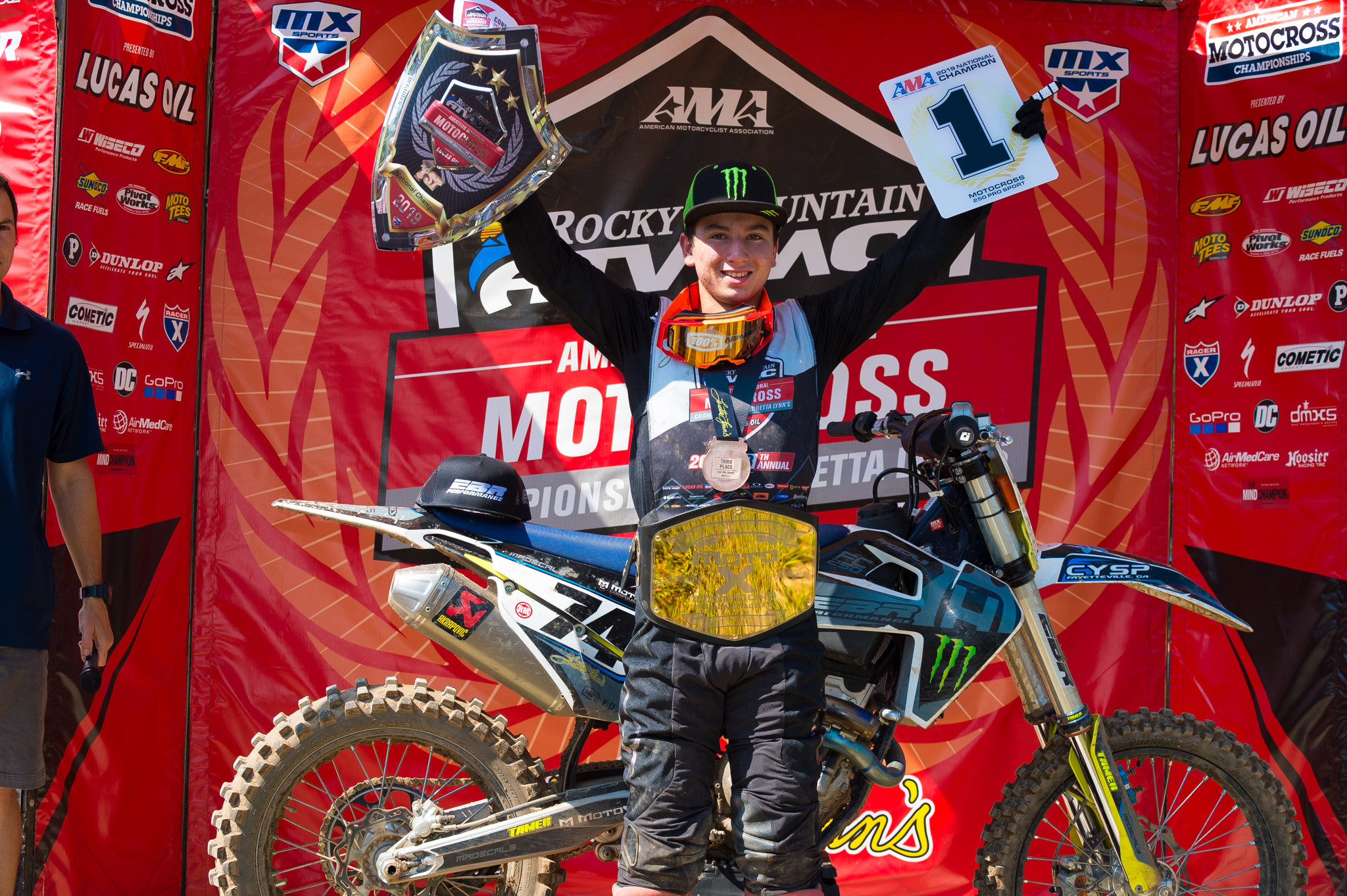 What's the plan for 2020 and how do you feel that staying back one more year will prepare you for the pro ranks?
I want to stay an amateur one more year if I can get on a good team. I'm hoping I can get a good team to believe in me. Just give me a chance! After winning Mini Os and now Loretta's, if they don't, we will have to go pro. No need to stay Amateur.
Does staying amateur one more year motivate you extra to defend your 250 Pro Sport title and to try to win the Open Pro Sport championship as well?
It would be great, but it will depend on how the opportunities present themselves.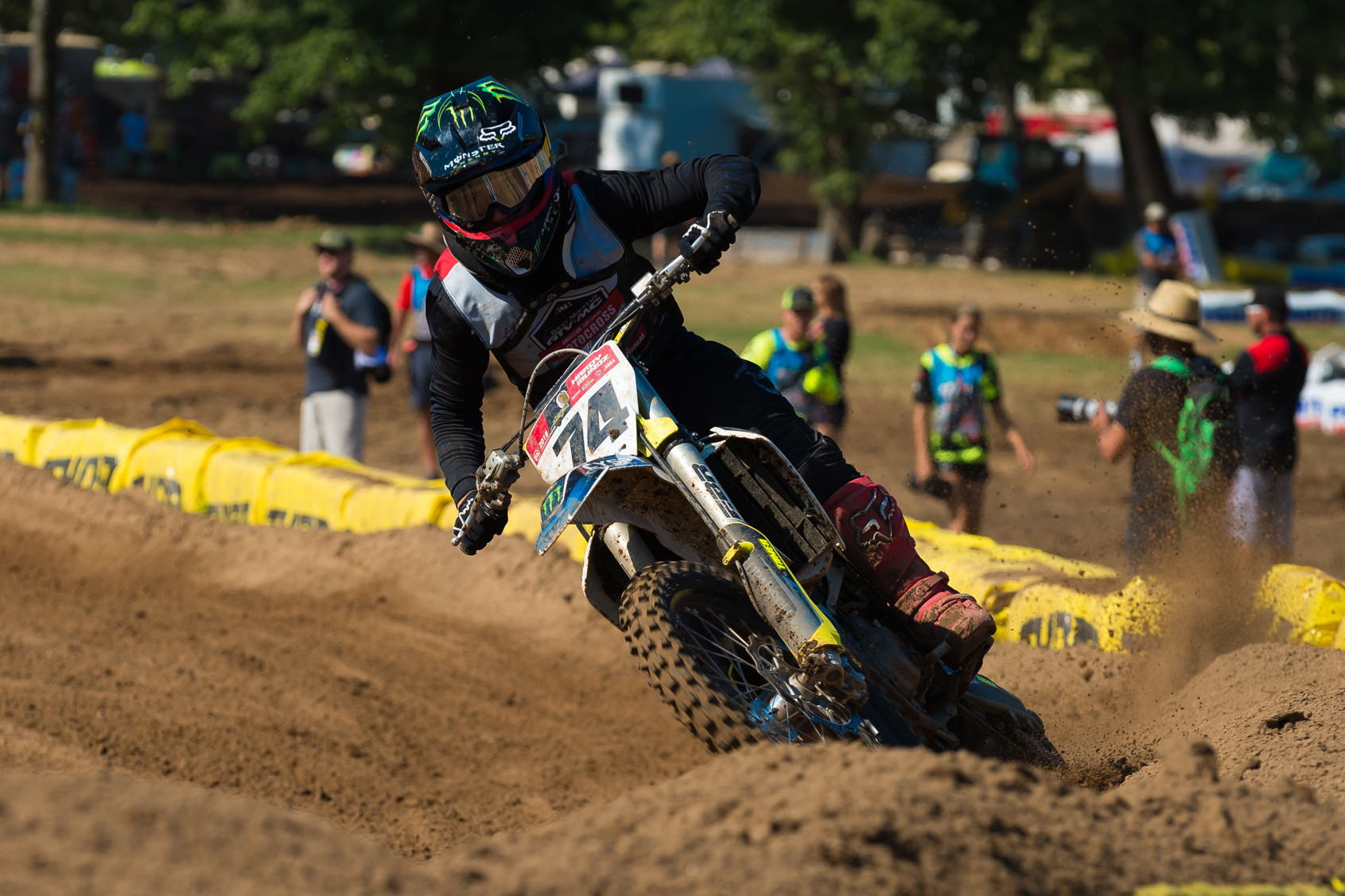 We don't often have a rider return to the Ranch with a number one on his bike in any of the Pro Sport classes, you may be the first in some time, that might be kind of cool, huh?
Yes, it would be a dream come true for me to take number one on my bike in a championship as important and prestigious as Loretta Lynn's. There just a lot of uncertainty at the moment. So I really can't say for certain at this time.
What's on your schedule for the rest of 2019? Mini Os, the Monster Energy Cup, a vacation?
My plans for the remainder of 2019 are Monster Cup and Mini Os. The vacations can wait!
Who would you like to thank?
I would like to thank Matt Walker and Timmy Badour at MotoX Compound Training Facility for always supporting me and pushing me. Jan Spaarwater, EBR Performance, Monster Energy, Fox, Cycle Specialty, 100%, Mobius, Acerbis, MP Decals, and of course my family who make a great sacrifice for me to be here today. I also want to thank all the people who are always encouraging me to continue.