Ryan Villopoto's Happy Hour at the 2017 High Point National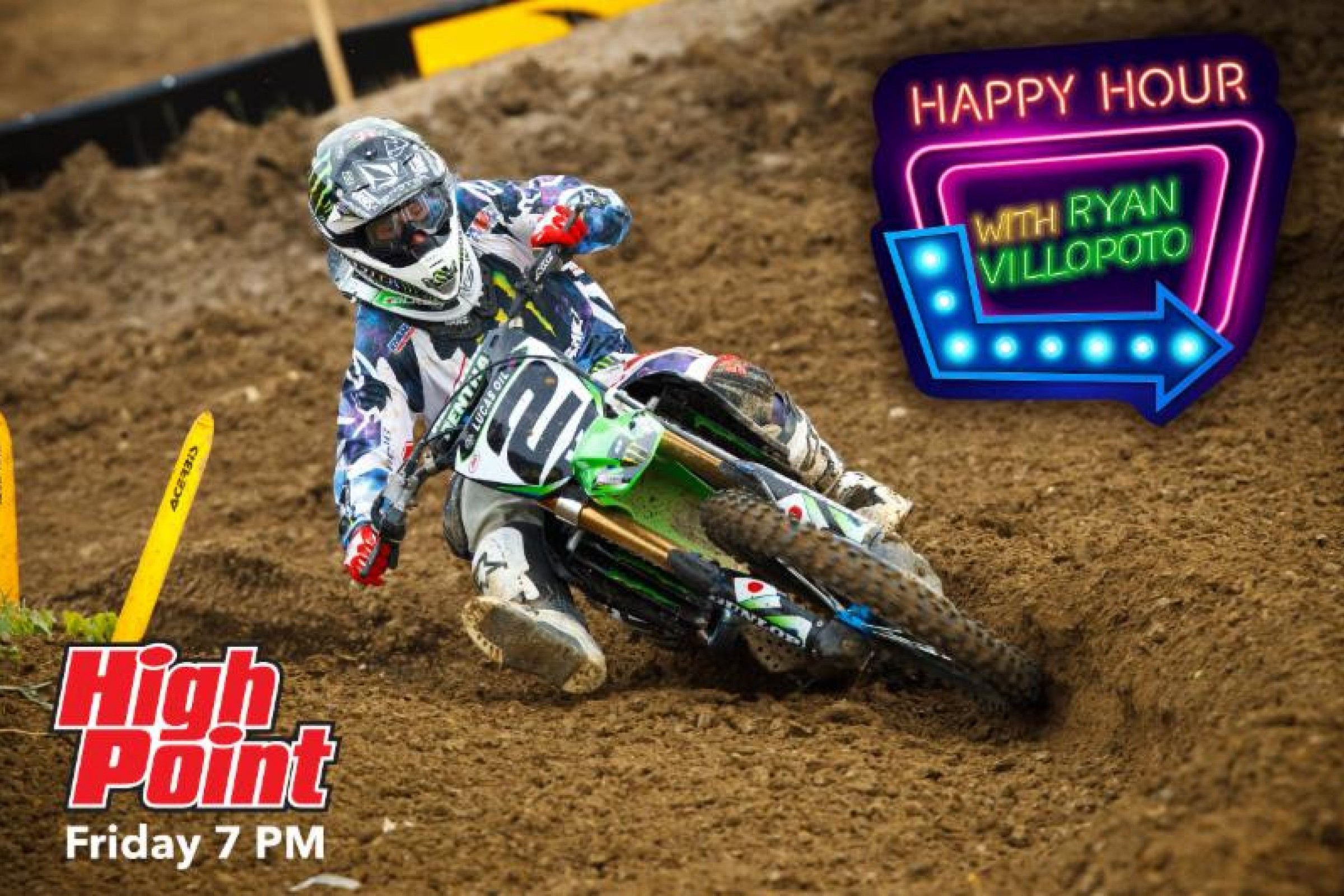 Morgantown, W. VA. – Happy Hour With Ryan Villopoto at High Point kicks off Friday evening before the 2017 Red Bull High Point National, with RV2 doing his thing on a very trick KX 250 two-stroke. Along with a slew of friends, Villopoto will shred the new High Point track like only a two-stroke can do.
Immediately following Happy Hour, Cernic's Pit Bike National makes its long awaited return! Bigger and better than ever, bring out your bike and get ready for some bar-banging action. Classes include:
Bone Stock 110
Pro Stock 110
Open 110
Clutch full-size 125 TTR KLX and 150 air-cooled Honda
Capping it all off is a bonfire fit for High Point. Get ready for beers, bench racing, and good times!
Where: High Point Raceway
When: Friday, June 16th - 7:00 p.m.
Featured riders so far: Darryn Durham, Fred Andrews, Gary Semics, Trevor Vines, Gene Stull, Brock Sellards, Willie Browing, Nick Wey, Tom Carson … more coming soon!
For the little ones, there is a Pizza Party with the Pros earlier in the night at 6:00 p.m., located in the VIP Super Ticket Tent next to Announcer Tower. Ages 12 & under welcome for free to meet some of the top 250 pro riders and the lovely Lucas Oil Girls for some fun, food, games and autographs. There will be racing for the 50ccs to open the Pit Bike National as well with classes: 51cc 1 (4-6), 51cc 2 (7-8), and 51cc 3 (4-8) Open.