Red Bull Straight Rhythm—Now Under The Lights—Returns October 22nd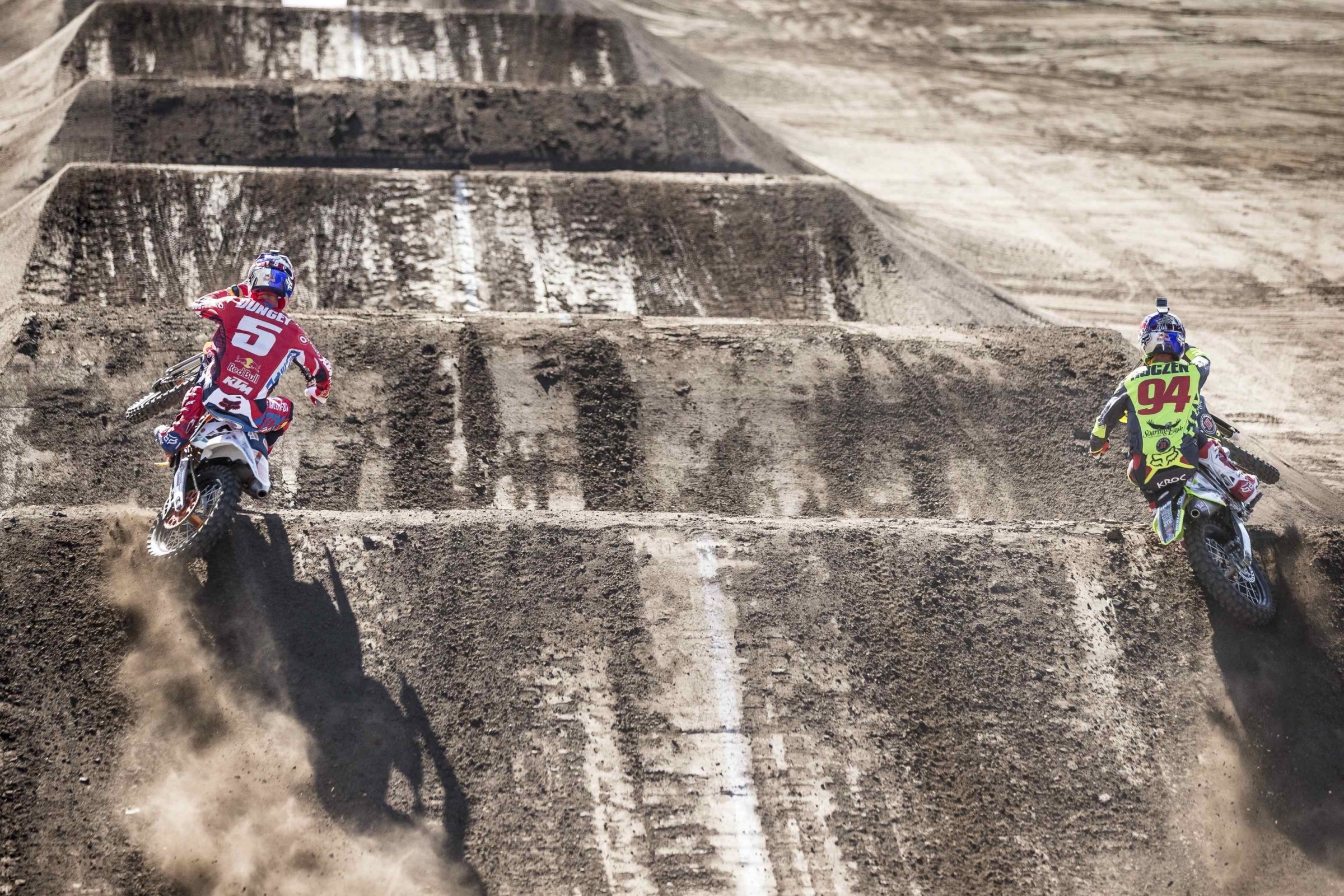 Pomona, CA
Red Bull Straight Rhythm
Red Bull Straight Rhythm
Red Bull Straight Rhythm will return for a third-straight year boasting a new feature--lights! Once again the race will take place at the Fairplex in Pomona, California, but now all the qualifying will take place in the afternoon followed by the actual bracket racing under the lights, so fans can check out all the action (previously, qualifying took place the day before the event.)
Also, the date has been pushed back a bit, with the event now taking place the weekend after the Monster Energy Cup in Las Vegas. RBSR ran the week before MEC in 2015.
Here's the official press release.
Santa Monica, Calif. – After two successful years, Red Bull Straight Rhythm will return to Fairplex in Pomona on October 22 for the event's third consecutive year, boasting a revised format where practice, qualifying and racing will all take place on the same day. Additionally, the finals will take place at night under the lights making for a spectacular new spectator experience. An evolution of the sport of supercross, the event features head-to-head racing on an "unwound" track, where there are no turns, just a 1/2 mile-long straight rhythm section. Straight Rhythm takes place as part of the Red Bull Signature Series, a collection of the most progressive and innovative events in action sports.
Tickets for the event are on sale now with an "early bird" price available only until July 1. The new one-day format will allow fans to watch more racing than ever before, with the single-day ticket giving access to practice, qualifying and the finals. With over 10,000 grandstand seats, plus an infield, spectators will be treated to a one-of-a-kind experience while watching an all-out, head-to-head sprint to the finish line. For those that need a break from the action, spectators will also have access to the race pits, numerous concessions and side acts throughout the day, offering something for the whole family. Tickets can be purchased at redbull.com/straightrhythm.
Red Bull Straight Rhythm will showcase 24 riders broken up into two classes – 16 riders in the Open Class and eight riders in the Lites Class (250cc or less). Red Bull Straight Rhythm debuted in 2014 at the Auto Club Raceway at Fairplex in Pomona, and saw James Stewart win in the open class, with Marvin Musquin taking home the top spot in the Lites Class. In 2015, James Stewart defended his title, once again landing on the top of the podium in the Open Class, with his brother Malcolm taking first place in the Lites Class. Many of the world's top supercross and motocross riders are expected to return to the competition in 2016.
Red Bull Straight Rhythm Ticket options:
"Early Bird" General Admission - $25
Same access as General Admission, but save $10 if purchased before July 1.
General Admission - $35
Access to covered grandstands with shaded seats (first come, first served), infield, Rider Pit and start access.
"Early Bird" VIP - $135
Same access as VIP, but save $15 if purchased before July 1.
VIP - $150 (limited availability, will sell out)
Premium shaded seating, air conditioned hosted bar and catering, private televisions, finish line viewing deck, separate VIP parking entrance, infield, rider pits, and start access.
Tickets and event details can be found at http://www.redbull.com/straightrhythm
Other Ways to Watch Red Bull Straight Rhythm
For those that can't make it to the event, Straight Rhythm will air as part of the Red Bull Signature Series live October 22 on Red Bull TV and as a 90-minute highlight program November 27 on NBC.