In counting down the days to Anaheim, we've been going through the forty-year history of AMA Supercross one year at a time, reviewing the highlights and lowlights of the racing and the industry. It's also very cool to see guys like Gaylon Mosier, "Rocket" Rex Staten, Ricky Ryan, and Doug Dubach listed as main-event winners in the premier class. But what about the guys who never won a supercross race? Who were the best riders of all time to never win a premier-class AMA Supercross? These are some of the best we found. Who did we miss?
Steve Lamson: Probably the most successful American rider in history to never win a supercross is Steve Lamson, the two-time 125 National Champion, three-time Team USA member, and twenty-time 125 outdoor national winner. It just never happened indoors for Lammy, whether it was on a 125 or a 250, but he still had what should be considered a hall-of-fame career.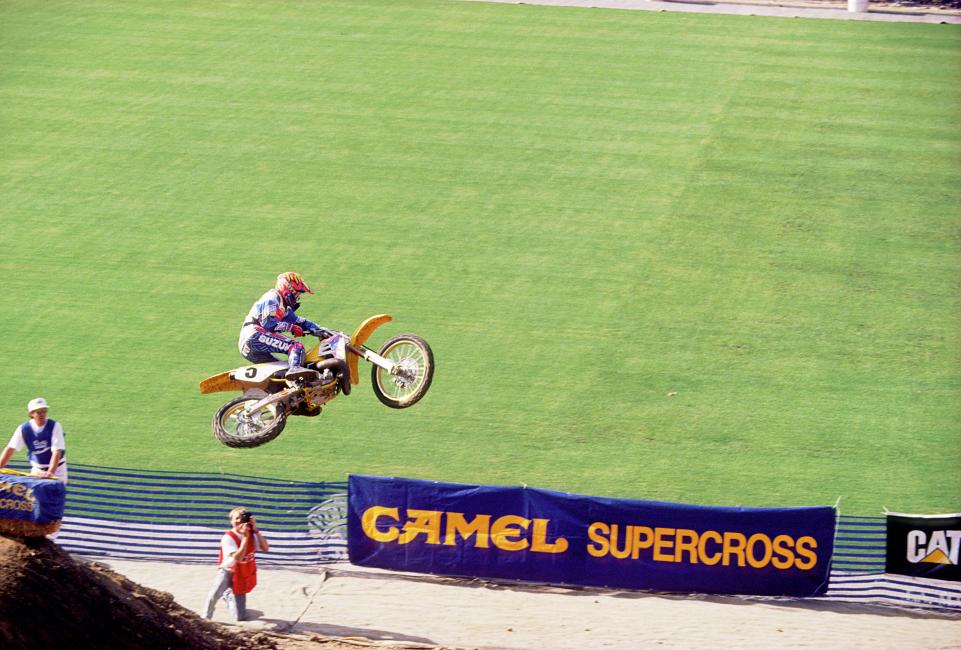 Guy Cooper: One of the best jumpers there ever was. Super Coop came very close a couple of times to winning an AMA Supercross, but then he either crashed (Atlanta 1989) or got taken out (San Jose 1991) or just plain got beat by the best (Los Angeles 1992). He's still a living legend and true folk hero, not to mention a 125 National MX Champion.
Scott Burnworth: Burner was a big part of a lot of races back in the day. He was a fantastic starter and a great rider, but he came along just before there was a 125 class, which meant he had to jump in there with the biggest hitters when he first entered supercross in 1981. He had lots of great rides, but never first place.
Nick Wey: Michigan's Nick Wey is still at it, riding for his own team and just enjoying the twilight of his career. In his long career he's had countless top-fives and lots of SX podiums, but it never quite all came together for twenty laps to allow him to claim a win.
Justin Brayton: The BTOSports.com KTM rider is still racing and can still pull it off, but he's not quite had things all lined up to get the job done—and that goes for both classes. Brayton has plenty of podiums, not to mention SX wins in Europe, but he hasn't ever tasted the champagne from the winner's bottle in AMA Supercross.
Erik Kehoe: Like Burnworth, Kehoe turned pro before there was that 125 class stepping-stone. He was a Suzuki factory rider for much of the eighties, but the SX success never came to him like it would outdoors, where he would win six 125 nationals and the 1987 U.S. 125cc Grand Prix.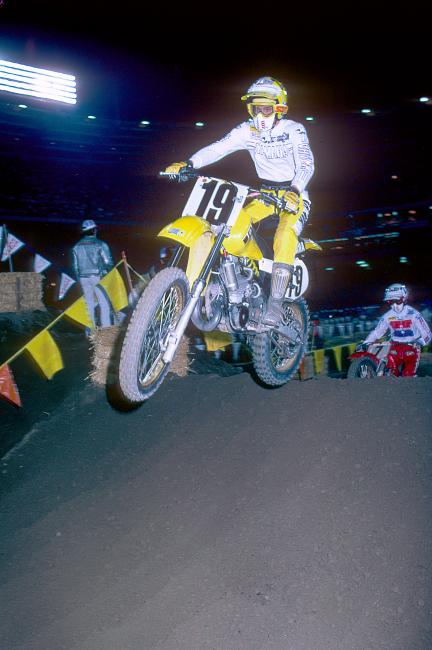 Micky Dymond: Like Lamson, Micky Dymond won two AMA 125 National Motocross Championships, but in supercross he could never quite reach the top of the box. He had plenty of chances with Team Honda and Team Yamaha, but an actual SX win never materialized for Micky.
George Holland: The 1988 AMA 125 National MX Champ, Holland won thirteen outdoor nationals on a 125 and earned some SX podiums, but he never got a win in AMA Supercross.
Michael Byrne: Another seasoned veteran who has been everywhere but on top of the box. The popular and highly-respected Australian is still racing, but his luck has always seemed to turn sour when it came time to take a checkered flag.
Mike Alessi: If anyone had told you in 2004 that ten years later Mike Alessi would not have a supercross win—and in either class—you would have laughed at him. But #800, a great starter and sprinter, has just never had the right combination to win a supercross main event. He still has time, but it would take a whole bunch of things going his way to get a win in today's deep field of contenders.
Travis Pastrana: We could argue that he had more natural talent than anyone, and he sure seemed like he was going to be a dominant champion when he first turned pro in 2000, but within three years it was obvious that Pastrana was too beat up to pull off a supercross win, let alone a title. He came close to winning Anaheim in 2002 but then crashed towards the end and gave up the win to David Vuillemin.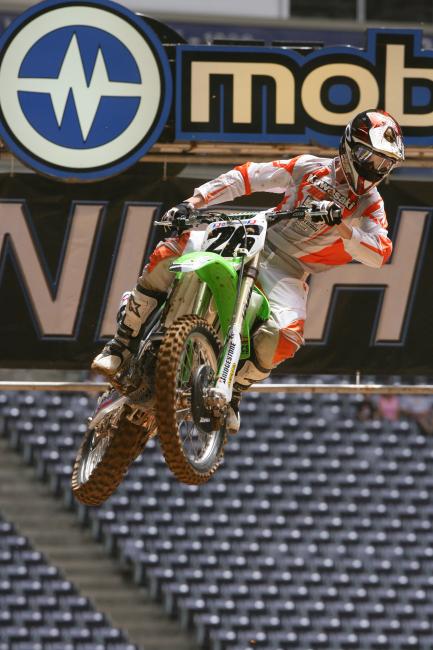 Ryan Hughes: There were several times when the hard-working, hard-riding Hughes seemed to snatch defeat from the jaws of victory. He had many chances and many podiums, as well as some outdoor wins. And he once threw away the lead on the last lap at Charlotte when he misjudged a rhythm section and smacked his jaw off the crossbar pad, breaking it and losing the race. The breaks never quite went Ryno's way in SX.
Robbie Reynard: Another supremely talented young rider, but also a fragile one. Like Lammy and Alessi, Reynard never won a supercross in either class.
Ernesto Fonseca: When "Lobito" was on Team Honda, it seemed like it was only a matter of time before he broke through to get a win, but the wins were non-existent in races that included Ricky Carmichael, James Stewart, and Chad Reed! Fonseca is one of the best Lites SX riders ever, winning titles on both a 125cc two-stroke and a 250cc four-strokes for the late Phil Alderton's Yamaha of Troy team. He might have someday gotten that premier-class win—he finished third at St. Louis just three weeks before he crashed while practicing and suffered a career-ending neck injury.
Brian Swink: Another guy in the all-time-fast 125cc category, Swink's pure speed didn't seem to follow him when he moved up to bigger bikes, which was a shame, because he was just as fast as Jeremy McGrath when they rode 125s together back in 1991-92.
Ivan Tedesco: "Hot Sauce" retired last year with much success in the Lites categories, including a 125 National Championship and two 125 West Region titles, as well as three wins in the Motocross of Nations. But on a supercross track he never quite reached the winner's circle on big bikes.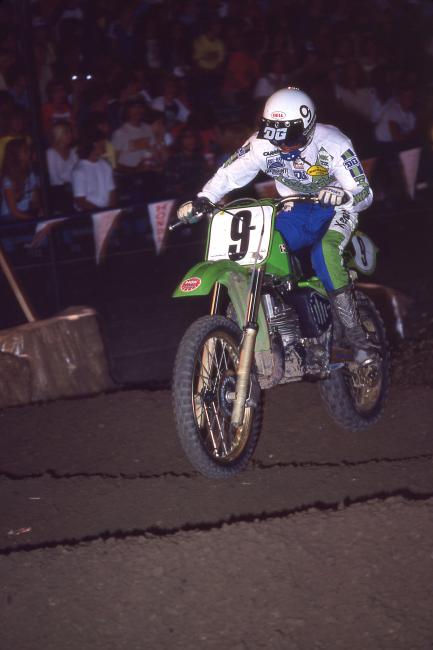 Mickael Pichon: Another two-time winner in 125 supercross, the Frenchman couldn't quite get the job done on a 250. It should also be noted that his time in America ended earlier than he or anyone expected. Otherwise, he might have gotten some wins in the early 2000s but went back to racing in Europe instead.
Tim Ferry: As much as Steve Matthes would like to count Red Dog's success at that "Summer Cross" race back in 1999, where Ferry beat his Chaparral Yamaha teammate McGrath (and Mike Alessi won the 50cc class), this Floridian never quite pulled it all together indoors to win on a 250 or 450 in AMA Supercross.
Warren Reid: One of the standout stars in the late seventies and early eighties, Reid was fast on just about any bike, but the field was extremely deep back then in AMA Supercross, and there weren't seventeen races like there are now. As a result, he never picked up a first-place trophy here, nor did Jim Gibson, Tommy Croft, Rick Burgett, Marty Moates.
Danny LaPorte: LaPorte was also in that rugged era of the late seventies and early eighties, and he ever won a 500 National MX Championship or the 1982 FIM 250cc World Championship. He raced supercross from 1977-81 but never put it all together in one race for an AMA Supercross win.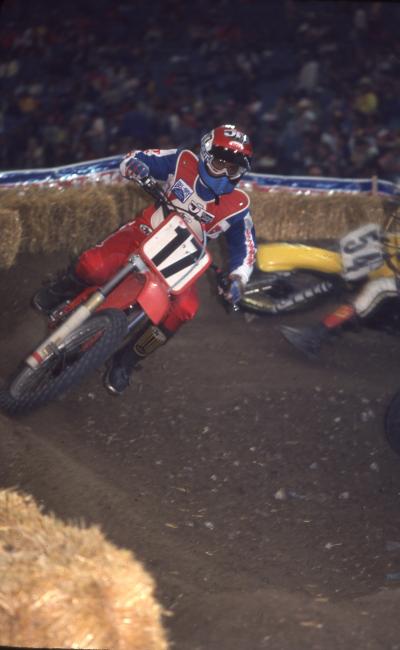 Jim Holley: Sure, Hollywood won what was called the Rodil Cup back in 1985 as the FIM World Supercross Champion, but he never won inside a US stadium in AMA Supercross.
Danny "Magoo" Chandler: As much as Magoo loved to jump, as hard as he charged the whoops, and as great as a start as he could be, he still lacked a supercross win when his career ended in 1985. But he's still one of the most fearless riders in motocross history.
Grant Langston: Finally, we come to the man who's probably won more types of races than anyone, except for the big one: 450 supercross. Langston is an FIM World Champion, AMA Motocross Champion in both classes, and 125 SX Champion in both regions. AMA Supercross was the one that got away from GL.
(Note: We left out Brad Lackey, Donny Schmit, Bob Moore, and Trampas Parker because they spent most of their careers in Europe, and Jim Pomeroy and Gary Jones won "nights" of the 1974 AMA Supercross Series but not "weekend" wins. And Gary Semics was a 500 SX winner when that class counted the same as 250s in the early days of AMA Supercross.)