Welcome to another new regular feature here on Racer X Online, Maxima's The List. Each week we'll do a little bench-racing here at the office and at the racetrack to come up with a list of motocross things. It could involve racers, equipment, destinations, DNFs—if it involves motocross, there's bound to be something we can bench-race about!
For our first installment, here's our list of the ten best rookie seasons in AMA history. And we're talking full seasons here as a professional, not as a class rookie (which was the theme of 2010, with Ryan Dungey moving up). With apologies in advance for some very good rookies—Trey Canard and Robbie Reynard come to mind—here are the ten best of all time.
10.) Marty Tripes (1972): It was hard to place Tripes in this list because he won the very first "stadium motocross" ever, as a 16-years-and-10-days-old Yamaha rider at the '72 Superbowl of Motocross. But because it was the first modern supercross race ever, everyone was a rookie that night! Loaded with talent, but also with weight issues, Tripes would never actually win a title, but his natural talent is still talked about today among the old-timers.
9.) Ernesto Fonseca (1999): Has there ever been a more humble kid than Fonseca? When he showed up on a Yamaha of Troy YZ125 in the East Region, he started winning immediately, and he still holds the records for most wins to start a 125 SX career.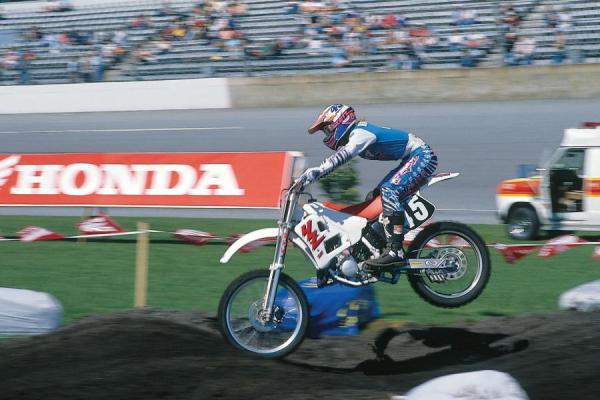 The "can't-miss kid" Damon Bradshaw would capture the 1989 125 East Region title.
Photo: Moto Verte
8.) Damon Bradshaw (1989): Yamaha and everyone else had Bradshaw pegged as the can't-miss kid, and he responded by winning the '89 125 East Region title. But outdoors he had his struggles, losing the title to fellow rookie Kiedrowski. He was wild and fun to watch, but he also had trouble closing the deal—a trait that would follow him through his career.
7.) Marty Smith (1974): Smith turned pro with a Honda factory ride the same year the AMA started the 125 National MX Series (125cc SX would not begin until 1985). He won three of the four races in the shortened series and became American motocross' first teenage celebrity.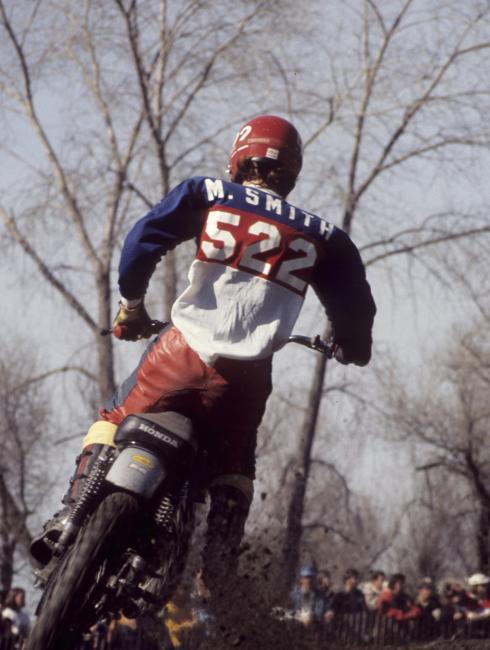 Smith would become a teenage sensation after winning the 1974 125 Nationals.
Photo: Steve French
6.) Mike Kiedrowski (1989): Often overlooked as an amateur, the Honda support rider won the 125 National title over fellow rookie Damon Bradshaw, as well as the Motocross of Nations as a rookie. His #762 remains the highest of any rider to win an AMA Motocross title.
5.) Travis Pastrana (2000): Like Stewart, there was lots of buzz about Travis, and like James, Pastrana crashed a lot in supercross! But he was solid outdoors, taking the 125cc National title over Stephane Roncada at the last round. He also helped Team USA win the '00 Motocross of Nations in France.
4.) Ryan Villopoto (2006): The former Team Green standout turned pro with Pro Circuit, struggled here and there in SX, and then lit up the outdoor circuit to run away with the title. RV also helped lead Team USA at the Motocross of Nations in England.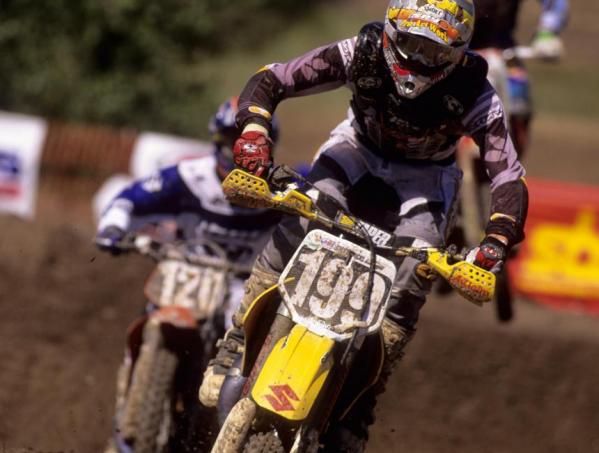 Pastrana would crash his way out of the Supercross title, but would shine outdoors and capture the 2000 125 Nationals title.
Photo: Fran Kuhn
3.) Ricky Carmichael (1997): The writing was on the wall early: even though Carmichael seemed minicycle-sized, he had the heart of the biggest lion out there and talent to match it. He blew the 125 East SX title with crashes galore, but he dominated the 125 outdoors, winning his first of ten straight AMA Motocross titles.
2.) Ron Lechien (1983): The 16-year-old Yamaha factory rider jumped into the very deep end in of American motocross, joining the 125cc Nationals when they were ruled by the likes of Mark Barnett, Jeff Ward, Johnny O'Mara, and Brian Myerscough, taking three national wins on his #224 bike. And since there was no 125 class in SX, he went straight to the bigs, winning the Orlando SX as a pure rookie in one of his first SX races.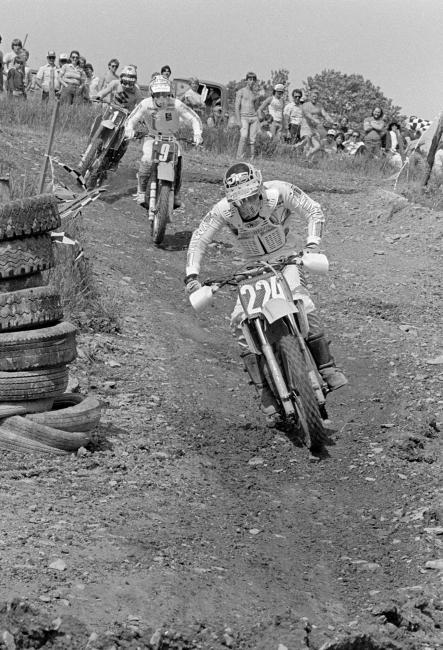 Lechien was a dominate force in the pro ranks as a rookie, at the ripe age of 16.
Photo: Paul Buckley
1.) James Stewart (2002): No rider hit the professional ranks with as much buzz and excitement as James Stewart did in 2002. Riding a factory Kawasaki KX125, he won his second race (aged 16 years, 21 days) and then took the AMA 125cc National MX Championship by winning ten of twelve races (and his engine seized at Southwick!). What Stewart did in 2002 is the standard for great rookie seasons.