Jacksonville, FL
WW Ranch (Florida)
Lucas Oil AMA Pro Motocross Championship
One of the lesser known stories from the 2020 Lucas Oil AMA Pro Motocross Championship is that of rookie Mason Gonzales. Fresh off a solid week at the AMA Amateur National Motocross Championship at Loretta Lynn's Ranch, Gonzales made the jump from the amateur ranks to make his professional debut this season. He has taken the opportunity and ran with it as he sits 15th in the 250 Class points standings through six rounds, and mixed in right with some of his factory-level rookie compatriots.
Though Gonzales is not technically under a professional contract through Rock River Yamaha, they are providing him support and he is using this opportunity to boost his stock in hopes of landing a deal for 2021. Lately, he's been a little hard to track down for an interview, but we cornered him at WW Ranch Motocross Park today to get the scoop on his season.
Racer X: Look, you're riding awesome. Take the press when we give it to you! You're riding great. Are you happy with the way it's gone so far?
Mason Gonzales: Yeah. I'm happy. I feel like if I had some better starts, and I've definitely had the rookie mistakes with tipping over last week, I feel like I could definitely be a top-10 guy with some better starts. Now we're here at WW Ranch. Finally have some warmer weather so that's nice. More like a regular pro national, per say. Hope we get some better starts. I've been here a few times, and it's a home race so I'm looking forward to this weekend.
Yeah but where is Cairo like distance-wise?
It's like two and a half hours.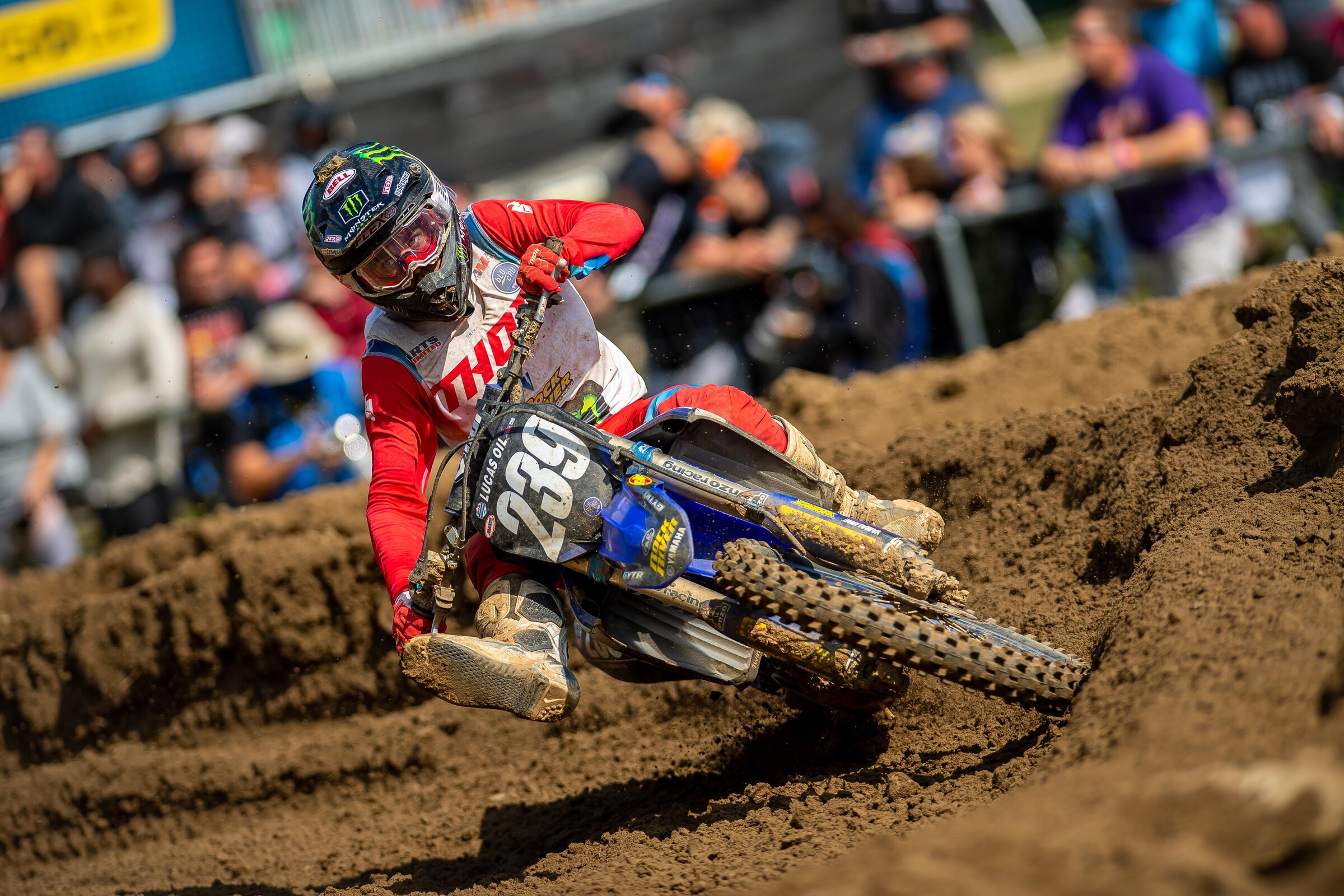 Oh, that's it?
Yeah, and then my house in Florida is like four and a half.
Are you driving home or are you staying around the race? Tonight.
I'm staying in a hotel.
Not quite that close.
But the closest on the circuit for sure.
So, does it help at all? Like do the conditions, since you've ridden this track, does it seem more comfortable for you?
Yeah, I mean because I've rode sand pretty much my whole life and that's all the tracks around my house. So, I'm more comfortable that way in the sand.
Look, you've had consistency all year. I feel like you've been 10 to 15 every moto. And honestly, I feel like guys in your situation, that's the hardest thing. It's one thing to have like three awesome motos, but would you trade it? Would you rather have three motos where you led and then a whole bunch of disasters or are you happy with the consistency instead?
I'd like a bit of both. [Laughs] I want to be consistent and I want to have… say if I go out there and lead a couple of laps…
You want one of those starts…
Oh yeah, most definitely. I think, I just want to be up there and experience when those top three or four or five guys, I feel like they're just at a different level and I want to feel that and see if I can run that and how long I can run that pace. Then I can go back and see what I need to work on.
So, it's really only three or four guys. Like the rest of the pack, you've battled, like you feel like most of the other 250 guys, at least inside of the top 10, you've probably raced.
I'd say the top five are on a different level and different pace. Because if I started there, I feel like I could run that pace. Like in the top 10 or like seven, eight, nine, 10. So, we're just trying to do that.
So, you're happy with it overall?
Yeah, I mean. Yes and no. Somewhere in the middle. I feel like I've had a few too many mistakes and just little tip-overs and just a little frustrated with myself to be honest. And the starts. I came into Loretta's Amateur week and my starts were dialed. They were so good, and I got to the pros and they were just, psshhhh, drop-off.
You had said it's really an amateur deal, right, that they're letting you go to the pro races?
Yeah, I'm technically not signed to Rock River, this team. I was on the amateur deal, so I'm pretty much on my own.
So, they're just being cool?
Yeah, they're being nice.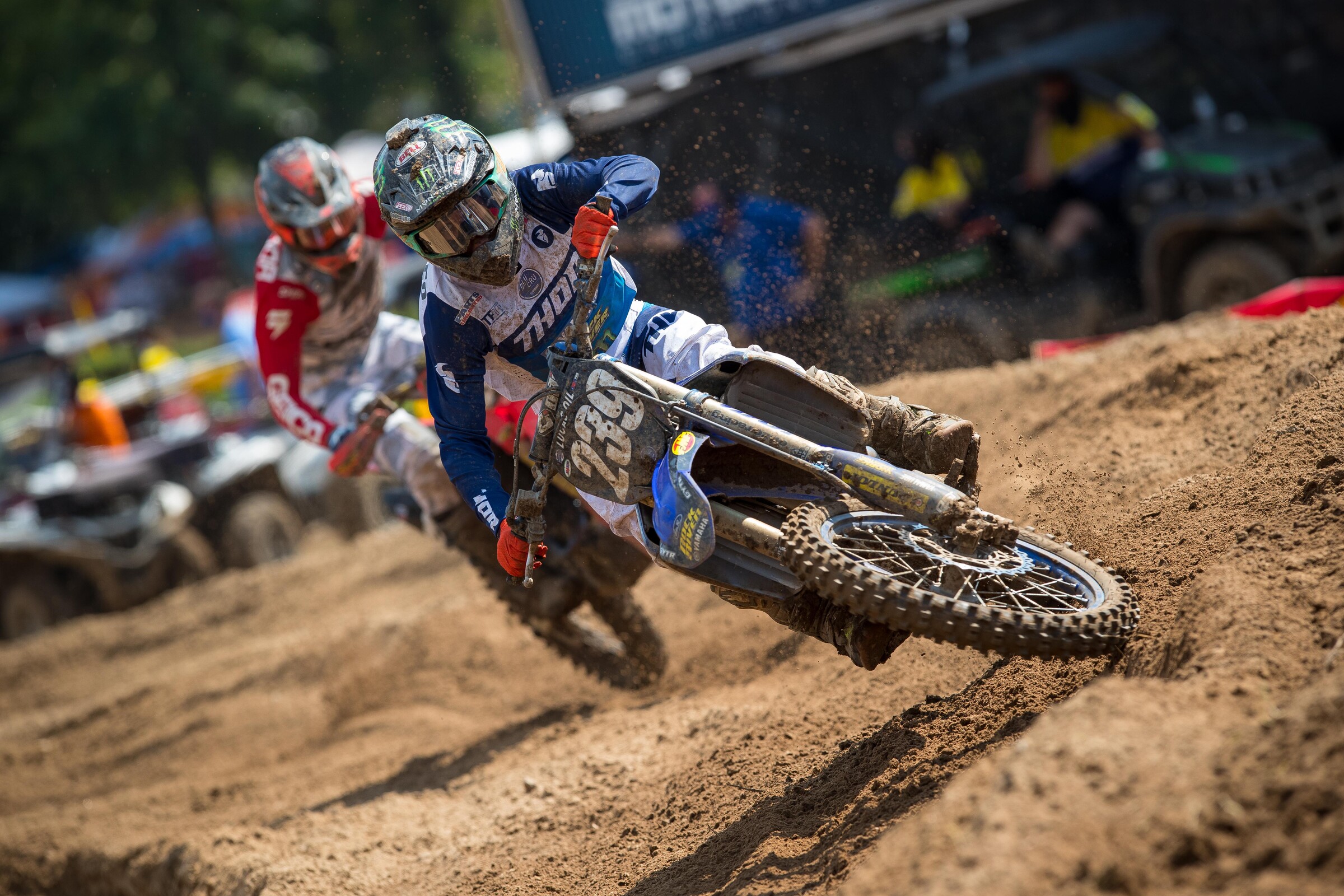 Do you think you've done enough? Like the goal is to open some eyes here, right?
Yeah. I don't know, I guess time will tell. I haven't been talking to anybody. I'll just keep doing my thing and keep improving every week and maybe something will pop up.
I will give you some advice. If a media guy like me or a factory team calls, answer the phone. Respond to the texts!
[Laughs] 10-4.
Are you a little less nervous now? Have we done it? Have we made a breakthrough?
Maybe. I think we're a step in the right direction.