Monster Energy Cup Pre-Entry Lists Released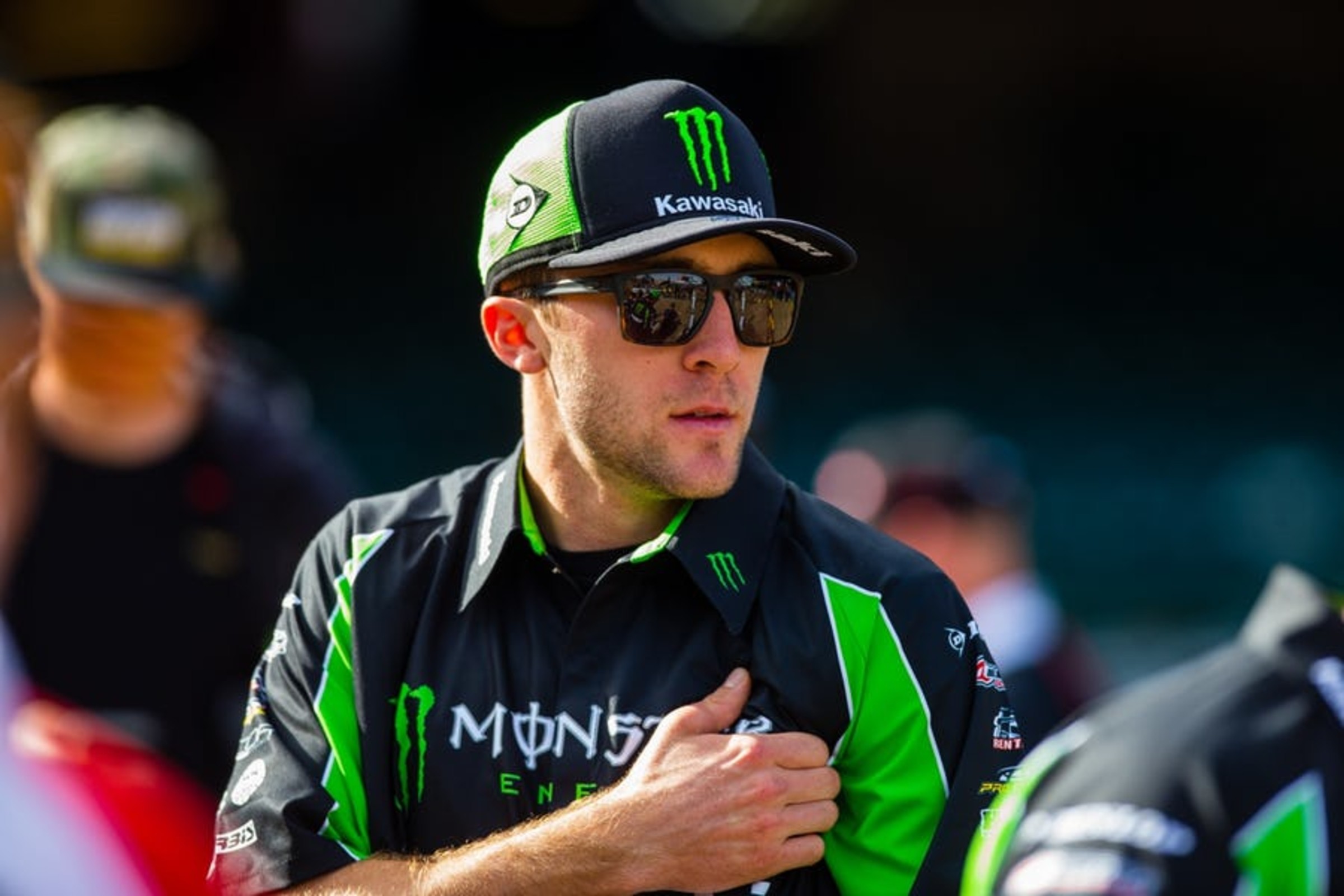 Sam Boyd Stadium
Las Vegas

,

NV
Monster Energy Cup
Monster Energy Cup
The 2018 Monster Energy Cup is this weekend in Las Vegas, Nevada, and Feld Motor Sports have released the entry lists for the Cup, Amateur All-Stars, and Supermini classes.
As always, this is subject to change.
Cup Class
Cooper Webb. No. 2. KTM
Eli Tomac. No. 3. Kawasaki
Blake Baggett. No. 4. KTM
Joey Savatgy. No. 17. Kawasaki
Chad Reed. No. 22. Suzuki
Marvin Musquin. No. 25. KTM
Malcolm Stewart. No. 27. Honda
Jordon Smith. No. 28. KTM
Benny Bloss. No. 29. KTM
Vince Friese. No. 42. Honda
Justin Barcia. No. 51. Yamaha
Dylan Merriam. No. 54. Husqvarna
Justin Starling. No. 60. Husqvarna
John Short. No. 63 Yamaha
Tyler Bowers. No. 69. Kawasaki
Cole Martinez. No. 71. Suzuki
Cody Vanbuskirk. No. 75. Kawasaki
Dare Demartile. No. 85. Honda
Alex Ray. No. 91. Yamaha
Chase Marquier. No. 96. Husqvarna
Austin Politelli. No. 99. Honda
Todd Bannister. No. 120. Kawasaki
Chris Howell. No. 122. Husqvarna
Brett Hottel. No. 136. KTM
Blake Lilly. No. 138. Husqvarna
Robbie Wageman. No. 141. Yamaha
Tevin Tapia. No. 211. Yamaha
Bryce Stewart. No. 240. Yamaha
Kordel Caro. No. 277. Yamaha
Theodore Pauli. No. 282
Kyle Swanson. No. 313. KTM
Ryan Surratt. No. 338. Kawasaki
Kevin Moranz. No. 346. Kawasaki
Phillip Klakow. No. 422. Husqvarna
Deven Raper. No. 447. Kawasaki
Logan Karnow. No. 471. Kawasaki
Scotty Wennerstrom. No. 501. Kawasaki
Alexander Nagy. No. 509. KTM
Colton Aeck. No. 526. Honda
David Pulley. No. 608. Honda
Cheyenne Harmon. No. 645. Yamaha
Tyler Enticknap. No. 723. Honda
Gared Steinke. No. 726. KTM
Carlen Gardner. No. 805. Honda
Josh Greco. No. 976. KTM
Amateur All-Stars
Jo Shimoda. Menifee, California. Honda
Jordan Jarvis. Clayton, North Carolina. Yamaha
Derek Drake. San Luis Obispo, California. KTM
McClellan Hile. Atascadero, California Suzuki
Carson Mumford. Simi Valley, California. Honda
Parker Mashburn. Stephenville, Texas. KTM
Jalek Swoll. Belleview, Florida. Husqvarna
Johnny Garcia. Moriarty, New Mexico. Honda
Carter Halpain. Lubbock, Texas. Yamaha
Preston Taylor. Hastings, Nebraska. Kawasaki
Seth Hammaker. Bainbridge, Pennsylvania. Kawasaki
Tanner Stack. Shawnee, Kansas. Yamaha
Brian Moreau. Kawasaki
Jesse Flock. Tulsa, Oklahoma. KTM
Tristan Lewis. Locust Grove, Georgia. Yamaha
Tre Fiero. El Paso, Texas. KTM
Kaeden Kniffing. Solana Beach, California. KTM
Braden O'Neal. Chatsworth, California. Yamaha
Bjorn Viney. Ontario, Canada. Kawasaki
Devin Simonson. Laurinburg, North Carolina. Yamaha
Wyatt Lyonsmith. Boise, Idaho. KTM
Supermini
Talon Hawkins. Temecula, California. Husqvarna
Joshua Varize. Rialto, California. KTM
Taylor Allred. South Riverton, Utah. KTM
Ryder DiFrancesco. Kawasaki
Hunter Yoder. Menifee, California. Honda
Chance Hymas. Pocatello, Idaho. Kawasaki
Maximus Vohland. Granite Bay, California. KTM
Myles Gilmore. Perth Western Australia. Husqvarna
Kaeden Amerine. Great Bend Kansas. KTM
Nicholas Romano. Bayside, New York. Kawasaki
Sage Lewis. Destin, Florida. KTM
Slade Varola. Simi Valley, California. Suzuki
Jackson Craig. Broken Arrow, Oklahoma. KTM
Jack Chambers. Auburdale, Florida. KTM
Devin Slusher. Nampa, Idaho. Husqvarna
Jazzmyn Canfield. Jasper, Florida. Yamaha
Larry Reyes Jr. Houston, Texas. TM
Brock Bennett. Bakersfield, California. Husqvarna
Wyatt Liebeck. New Franken, Wisconsin. KTM
Wyatt Mattson. El Dorado Hills, California. KTM
Boston Boots. Farr West. Kawasaki
Jayden Clough. Elko, Minnesota. Kawasaki.