Sunstar Adds Chain Lube to Expanding Line of Drive Components
Sunstar is excited to announce the newest addition to its' growing line of drive components which is two different types of premium chain lube.  Both Street & Off Road specific compounds are available in two different volumes- 56ml (1.9 oz.) & 500ml (16.9 oz.).
The most unique feature of Sunstar's chain lube is that the smaller 56ml sized can is actually refillable from the larger 500ml size can!  So the ideal situation is to have one of each size in the garage and the smaller can is perfect to throw in the toolbox for a day of riding taking up hardly any room; it will do approximately 8-10 applications and then the aerosol nozzles 'mate' and you can easily and quickly refill the small can from the big one!
Sunstar's new line of chain lube will be available from your local dealer and/or retailer by the end of this month and will be distributed by both Parts Unlimited & Western Power Sports.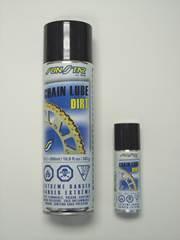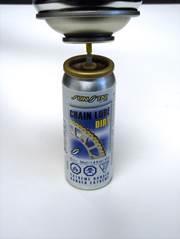 Product info, online catalog, news, photos and more at: