Munn Racing KTM Shines at River Valley
MUNN RACING/ ANKLE SAVERS / KTM powered by EBR PERFORMANCE shined this weekend at the 4th Annual Race for Cancer at River Valley!  We had a great day of practice on Saturday and got ourselves dialed in at the track for a day of racing on Sunday.
Gannon Audette had a stand out weekend winning three out of four pro motos!  Gannon took the overall win in the 250 class and won the 1st 450 moto.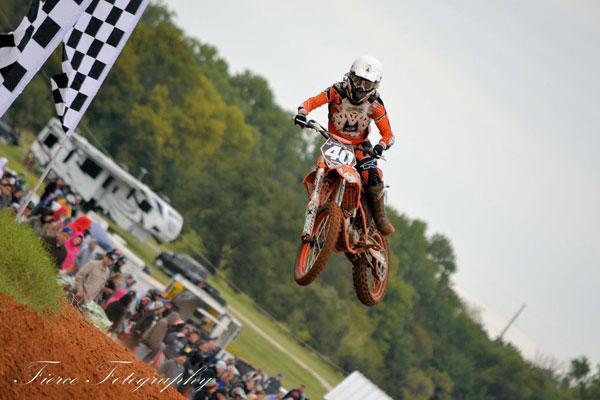 Sara Gillett Photo
Lance Vincent was back on the bike racing this weekend after being injured for most of the year.  Lance was able to go 3-3 in the 250 class!  In the 450 class he finished 4th in the first Moto.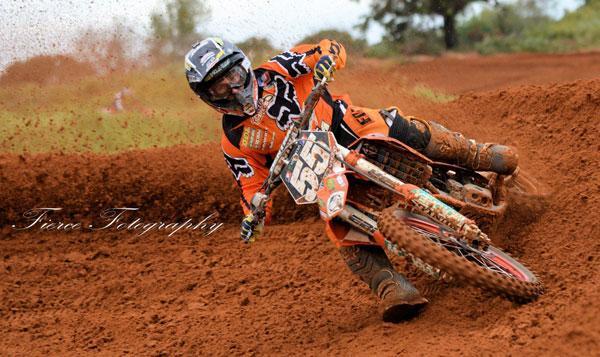 Sara Gillett Photo
Tevin Tapia rode great all weekend and was able to go 4-5 in the 250 class and 9-4 in the 450 class.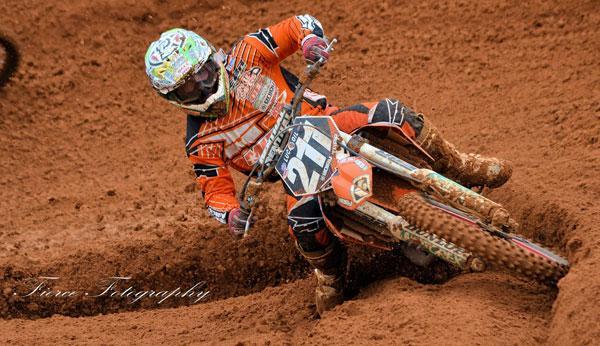 Sara Gillett Photo
Dawson Draycott made his pro class debut at River Valley this past weekend.  Hot off some top finishes at Loretta's, Dawson was ready to make the next step to the A level competition.  Dawson finished 12th in the first moto, but was able to ride to 6th in the second moto. Dawson has been a part of the Munn Racing family since he was on minibikes.  Great job Dawson!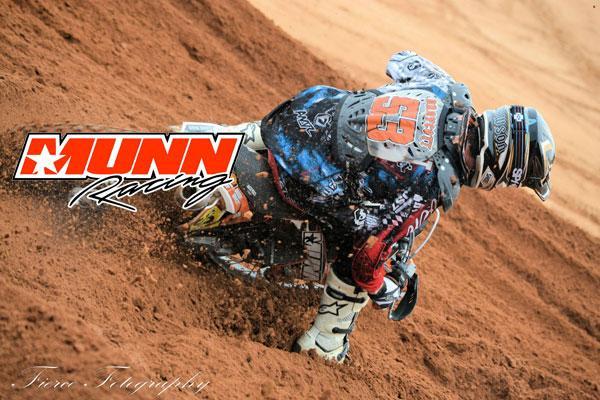 Sara Gillett Photo
Photos courtesy of Fierce Fotography
Check out a video of our team at River Valley from Carter York here:
We would like to thank River Valley MX for hosting the race this past weekend and being very accommodating to the race team. We would also like to thank all of our crew that came out to help us race this weekend to help put all of our bikes on the track.  We will be racing again this weekend at the 21st Annual Pro Challenge @ Swan Raceway Park in Tyler, Texas.  Add us on Facebook, Twitter, and Instagram for the most up to date information and behind the scenes action from our team!
This is all possible with great support from the team sponsors: DEP Pipes, Motorex, AXO, Enjoy Graphics, Dunlop, Wiseco, Rekluse, CYCRA, PMP Sprockets, Engine Ice, AGV Helmets, Motocross University, Odes UTV's, ODI Grips, ASV, Moto Tassinari, Tamer, DT1, DP Brakes, Motion Pro, Bolt Motorcycle Hardware, KTM Powerparts, KTM Original Spare Parts, KTMtalk.com and MotoNewEngland.com,