WMX Rider Has Bike Stolen
September 11, 2012 3:15pm
Cady Van Cura's KTM Stolen after Lake Elsinore Race
The KTM 250 SX-F of Cady Van Cura was stolen in Perris, CA after Saturday's Lucas Oil Pro Motocross race in Lake Elsinore. Van Cura's KTM was locked inside a rental van, which was parked at Langston Motorsports on Illinois Ave in Perris, CA.
At 1:30pm on Sunday, September 9, it was discovered that the rental van being used by the CadyMX team was burgularized, and that Van Cura's KTM was stolen. Along with her KTM, Van Cura was also robbed of all of her gear and tools.
Langston Motorsports graciously assisted Van Cura and the Riverside County Sherrif's Department as CadyMX dealt with the theft. "Langston Motorsports was awesome. I'm emotionally devistated, but if it wasn't for the kind hearts within the Langston family, I don't think I could have walked away from this with the positive outlook I have now. If I couldn't have been surrounded by my own family, I'm glad that I could be surrounded by the Langston family," said Van Cura.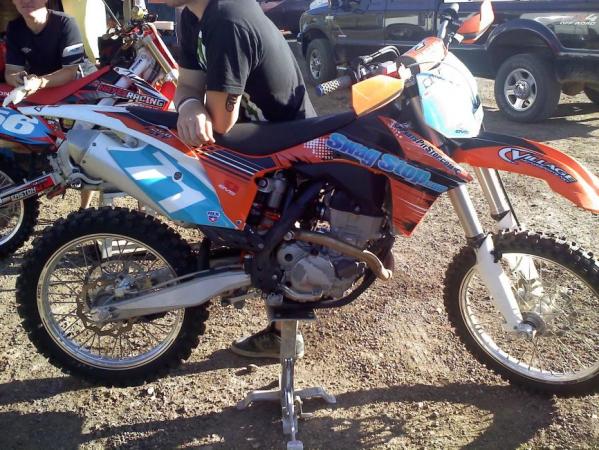 Van Cura had just completed the 2012 Lucas Oil Pro Motocross WMX Series as a privateer. She had traveled more than 25,000 miles, through 31 states and competed in every event except for Hangtown. "That KTM holds more sentimental value than anything. I mean, it was the bike that I raced in my first full season as a WMX rider. I feel like someone gutted me of what I worked so hard for."
If you have any information regarding the theft, please contact the Riverside County Sherrif's Department at (951) 955-2400.