Mad Skills Tournament - FINALS NOW OPEN!
The Mad Skills Motocross Tournament has been a huge success and a really fun time for all the racers invloved. Especially "Master52" who has been on his A game the whole time. With that being said, it's now time for the cream of the crop to show what they've got.
The last round of the Tournament will be a championship round. Only players who have accumulated at least 8 gold medals throughout Tournament play will have access to race the Championship round. Do you have 8 gold medals? Then get racing! The finals are now open.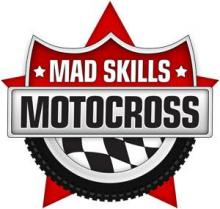 In the Championship round, we'll award a $100 iTunes code to the fastest legitimate finalist as of the end of the round. We'll also award a $40, $30, and $20 code to a random gold, silver, and bronze medalist, respectively. You must be registered to win these prizes. Good luck to everyone, and we hope you had just as much fun as we did in this first edition of the Mad Skills Motocross Tournament.
For more information, check out www.MadSkillsMX.com/tournament