Your Collection: Hercules 125
This week's collection comes from Todd Krieg:

"Hello, my name is Todd Krieg, and I'm 16 years old. My uncle completely restored this bike for me, and gave it to me for my 13th birthday. I just figured I would share; it is a Hercules 125."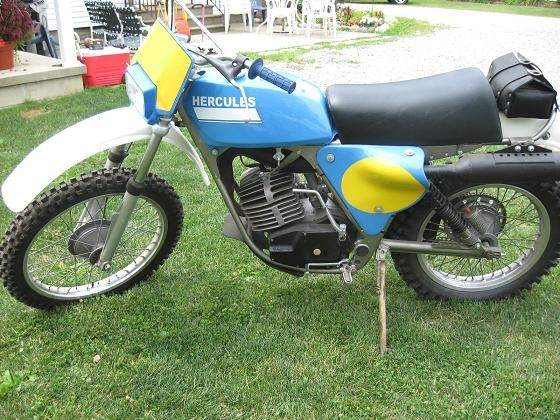 ATTENTION READERS: WE NEED YOUR COLLECTIONS!

Do you have something cool you'd like to show off? Submit a piece from your collection as well as your name and mailing address to madavis@graphicslab.com and be entered to win a Racer X cover poster and Throttle Jockey stickers. You will be notified via e-mail if you are the winner!

*Please note that while international readers may submit their Collections, we are only able to award and ship prizes to winners within the United States.

Click here for the Your Collection archives.