With the news that Martin Davalosdecided to retire from the sport after a press day crash at the Salt Lake City 1 Supercross, we thought that since he had ridden for a lot of teams and been in the sport for a long time, we'd reach out to the people that worked alongside him for a number of years to get their thoughts on having Marty around, funny stories, or whatever else came across their minds.
Thanks to those that participated and happy retirement Marty!
Zach Osborne (teammate of Marty's at Rockstar Energy Husqvarna)
"Marty is just an absolutely hilarious personality, and you throw in some of that Latino spice, and it just send it over the edge. My favorite times with Marty was always at the outdoor races because no matter if he won or got 15th, he came back to the truck and he was ready to rip a lappers head off! He was always just blowing up about it and the way he would say it was so funny! He was a great teammate for sure."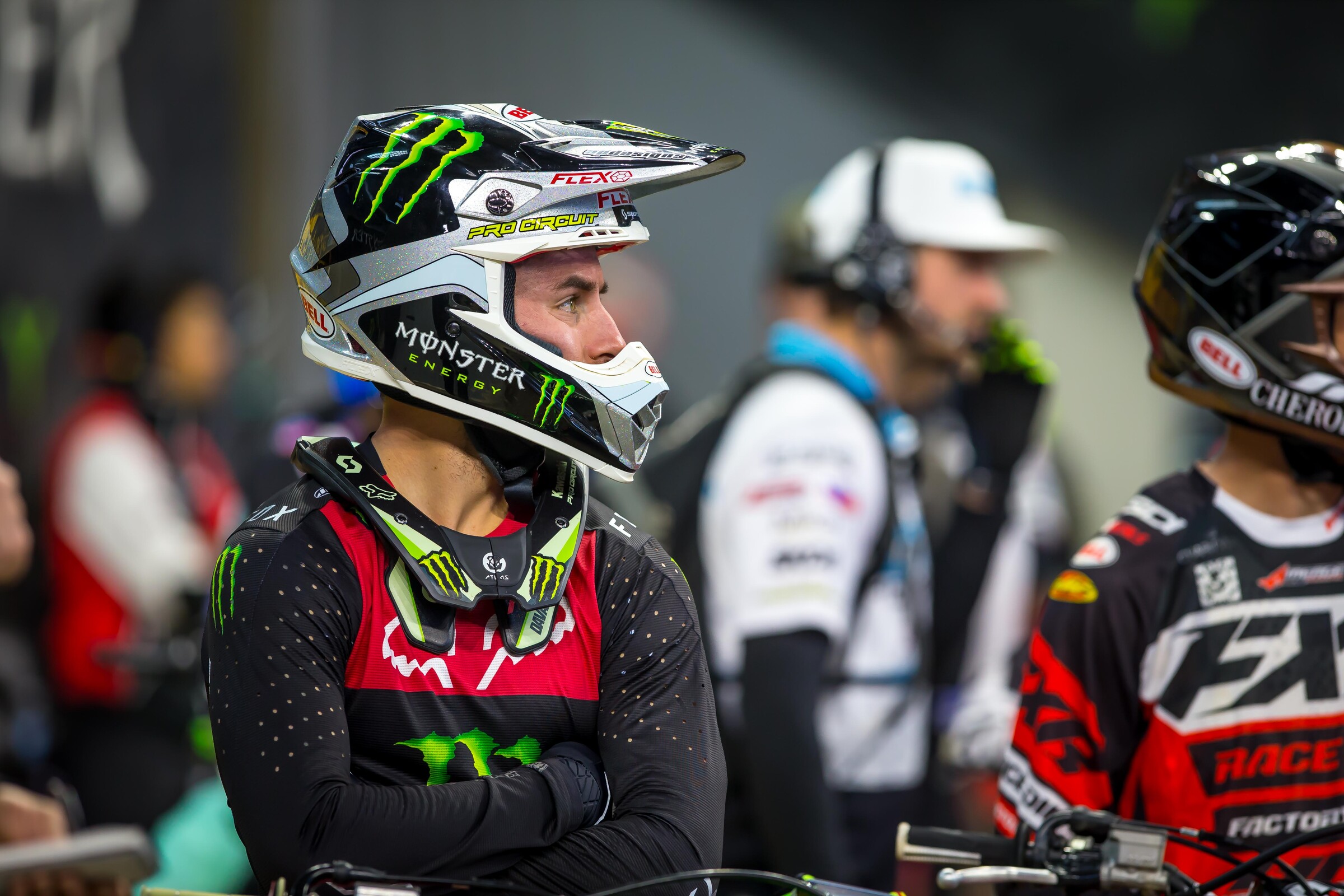 Paul Perebijnos (worked with Marty at Pro Circuit)
"I thoroughly enjoyed having Marty on the team during our time at PC together. He was always happy and in a good mood, he was enjoyable to be around. He put everyone in a great mood and made everyone laugh with the things he said, especially coupled with his accent. He's a respectful person, which isn't always the case when you're dealing with guys in their early 20's in an individual sport making good money. He made it a point to show his appreciation to everyone on the team for the work we all did so he could be his best self on race day. Not many riders understand that side and the work the best teams put in to be competitive on the weekend.
He was the type of guy that every mechanic on the team would be willing to help if his mechanic was traveling or was busy with his race bike work. I was always happy to prep his practice bike or take him riding if his mechanic couldn't make it, because he was respectful and always gave his best effort. If the plan was to meet at 9 a.m., Marty would be there at 9 a.m. ready to ride. The other great thing with Marty was how damn fast he goes! During the week at the practice track he was often the best guy. He would set the bar for the rest of the team to try to elevate to and we knew that if you can go 'Marty speed' on a Wednesday, you could win on Saturday."
Adam Cianciarulo (teammate with Marty at Monster Energy/Pro Circuit Kawasaki)
"What's cool about Martin is that regardless how his day was going as his teammate, and I was his teammate for a while two different times, is he's a good-energy guy. He's not going to bring anyone down and I always respected that. He's a good dude, sometimes in the 250 class in the Pro Circuit rig it's a crowded truck and it's easy to get the vibe in the wrong direction. He was always super good, I enjoyed being around him. Really nice guy. He seems like he's got appreciation for the spot he's in. He's a level-headed guy, I think that comes from where he came from. He always treats everyone with respect and that's rare in our sport at that level. He's a legit good person and I have a lot of respect for him."
Dean Wilson (teammate of Marty's twice)
"Marty was always fun to have on the team I was teammates with him at PC then also Husqvarna. He was just easy going and would always have something funny to say. I can't remember an exact story, but I just know he was fun to have on the team."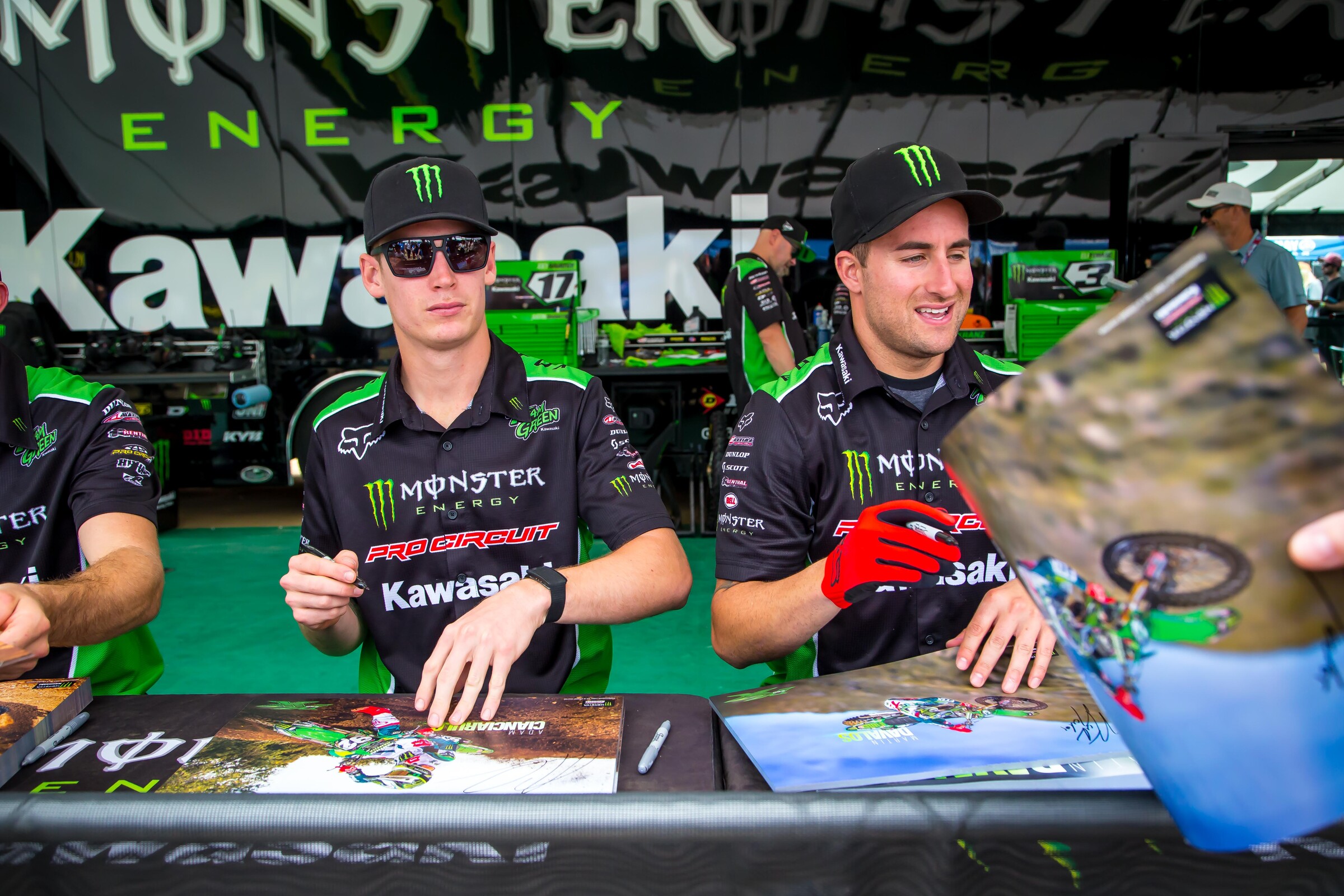 "Scuba" Steve Westfall (Manager of Marty at Rockstar Energy Husqvarna)
"He's probably one of the funniest guys we've had on our team ever. I can remember Unadilla when he lost his tooth and he came into the mechanics area and asked me, 'Is my tooth gone?' And I said, 'No, it's fine.' Afterwards he's like, 'My tooth, it's gone!' Loved working with him. Still close friends. I've known him since he moved to America, so the relationship is always there.
He always helped tear down the truck. He would always stay at my house when he was in California and he would always clean and cook and plays with the kids. He's such a great dude. He's going to be well missed, for sure."
Davi Millsaps (retired rider and friend of Marty's)
"There's so many great stories, I don't even know where to begin. He came over and didn't speak English, we would tell him things to say and [Laughs]…when we were on bike rides and he would always tell us the fingers on his feet were freezing. He used to say 'hairy nipples' at the end of his sentences also for some reason? When he first came over, he was like 12 years old and he looped out over a jump and didn't want to come back. He was here for a while and missed his parents and wanted to go home. I have so many stories!
But it's great to see him where he is now. Being there at his first SX race and being there on the podium with him when he got his first one ever was amazing. Doing what he did, everyone gave him crap for being in the class for so long, but he was making a living. I was very proud of what he accomplished in the sport. He came to America from a small country and won the most prestigious races in the world. Knowing I was a part of that in helping him, that was pretty damn cool. He's a great dude."
Mitch Payton (team owner of Pro Circuit)
"Well, if you're in the 250 class and you own a team, sooner or later you've had him! I've always thought he was a strange case before I worked with him, cause I saw him be fast, but I don't get it, why can't he win? If you could work with him a little bit, if he could win his first race it would break him through. When we hired him the first time, [Davi] Millsaps came down and asked how he was. I said he was the fastest on the test track and Davi said he always is! I hoped he brought it to the race. He's a great starter, that helps. His two best things are starts and he's great in the whoops. So, to me, that's two of the biggest things to SX. Makes it easier to look at him in a good way.
As a guy, he's pretty chill. He's definitely someone I would consider a good teammate; he gets along with the other guys. He's more mature, he's one of those guys where if you have a young guy, he's the type of guy to say, 'Bud, you gotta enter the whoops with some speed.' He's not a selfish teammate, he's very giving and a great team member.
I feel bad for him because he didn't get a title with us. We had a bike issue and some injuries with Adam [Cianciarulo] and Blake [Baggett] and near the end of the series they were 1-2-3 and none of them won. That's impossible to think that's possible. Really good guy, to be honest with you one year he started, and we went to Minneapolis and he was a bit of a fruitcake, complaining about his clutch, it was funny. The last year he was going to point out, but I said I would hire him if he didn't want to race and not point out. It was last minute, I said I would take the heat for you, that I asked you to do it. He would have a ride. He said no, he said he wanted to ride a 450. He was good on the 450, podiumed in 450MX. And he's the best Ecuadorian motocross racer in history!"
Olly Stone (mechanic for Monster Energy/Pro Circuit Kawasaki)
"So with myself starting at Pro Circuit the end of 2012, I have been around two tours of Marty's time at PC. The first time his mechanic was Dave Feeney and the second tour it was Kyle Defo. Over the years there has been many ups and downs laughs and tears with Marty. Obviously plenty of stories too. Probably one of the funniest was back in 2019 Marty and Austin [Forkner] where teammates on the East championship. So we would all hang out in the semi together on a Friday after press day or something like that. One Friday comes to mind that Marty was hanging in the semi with a pair of sweatpants and just a hoody on. No T-shirt. Strange right? Anyway, once getting to the bottom of the story he came by the semi to get a team shirt before the signing at a dealership that evening. Why no T-shirt you think? Us either. It turned out he woke up that morning. Put on just sweatpants and a hoody. Grabbed his wallet and headed to the airport. He arrives at the semi with no bag or T-shirt. I don't think it was until we pointed out to him his situation. He was oblivious. Pure auto pilot that morning. Pretty funny as he didn't live it down for a while."