Salt Lake City, UT
Salt Lake City 1 (East)
Monster Energy AMA Supercross Championship
Big news in the pits this weekend before the penultimate round of the Monster Energy AMA Supercross Championship. Monster Energy/Lucas Oil Team Tedder KTM's Martin Davalosannounced his retirement from racing after a press day crash left him with a broken collarbone.
The Ecuadorian had a pro career that started in 2006 and won five 250SX races over his career and came oh so close to a couple of titles as well. He moved up full time to the 450SX class last year, captured the AMA 450SX Rookie of the Year award but this year hadn't seen the same amount of success as last year. So that's it for Marty, despite signing a two-year extension with Team Tedder at the start of the 2021 season, he decided to pack it in.
"There's been a lot of thinking on my part," Davalos explained on the PulpMX Show this past Monday. "I did have a two-year contract with Matt and Tedder racing, and they've been nothing but amazing to me. I felt very welcomed in the team. Just nagging injuries throughout the year. I have an elbow that has been bothering me since the beginning of the year that I've had to get some cortisone shots on. This is from 2013, when I dislocated my shoulder and I got some bone fragments. Just little things like that. It's just my body. I can feel my body deteriorating so fast."
In addition, Davalos admitted it's not just current aches and pains that are nagging him, but also the potential for more, as the 450SX class just keeps ramping up in speed.
"I'll be 100 percent honest with you. Just the race pace, what everybody is willing to do now, it's just a little bit out of my comfort this stage in my career," he says. "I feel like I have a life outside motocross. I want to look forward to seeing my son grow. I am 34, [but I'm] thinking about being 35 next year.
"Don't get me wrong, I love riding a motorcycle. I enjoy supercross. I enjoy the racing scene. This has been something that I have thought for the past two and a half months and it's a decision that has been so hard to make, but I had to be realistic at a certain extent. At this point in my career, I am not a full-on factory racer. I'm not earning a huge salary. I'm basically racing to try and get some bonus money to bring home some money. So I think the risk for the reward is not there at 34. If I was in the late 20's, this would not be something I would even think about."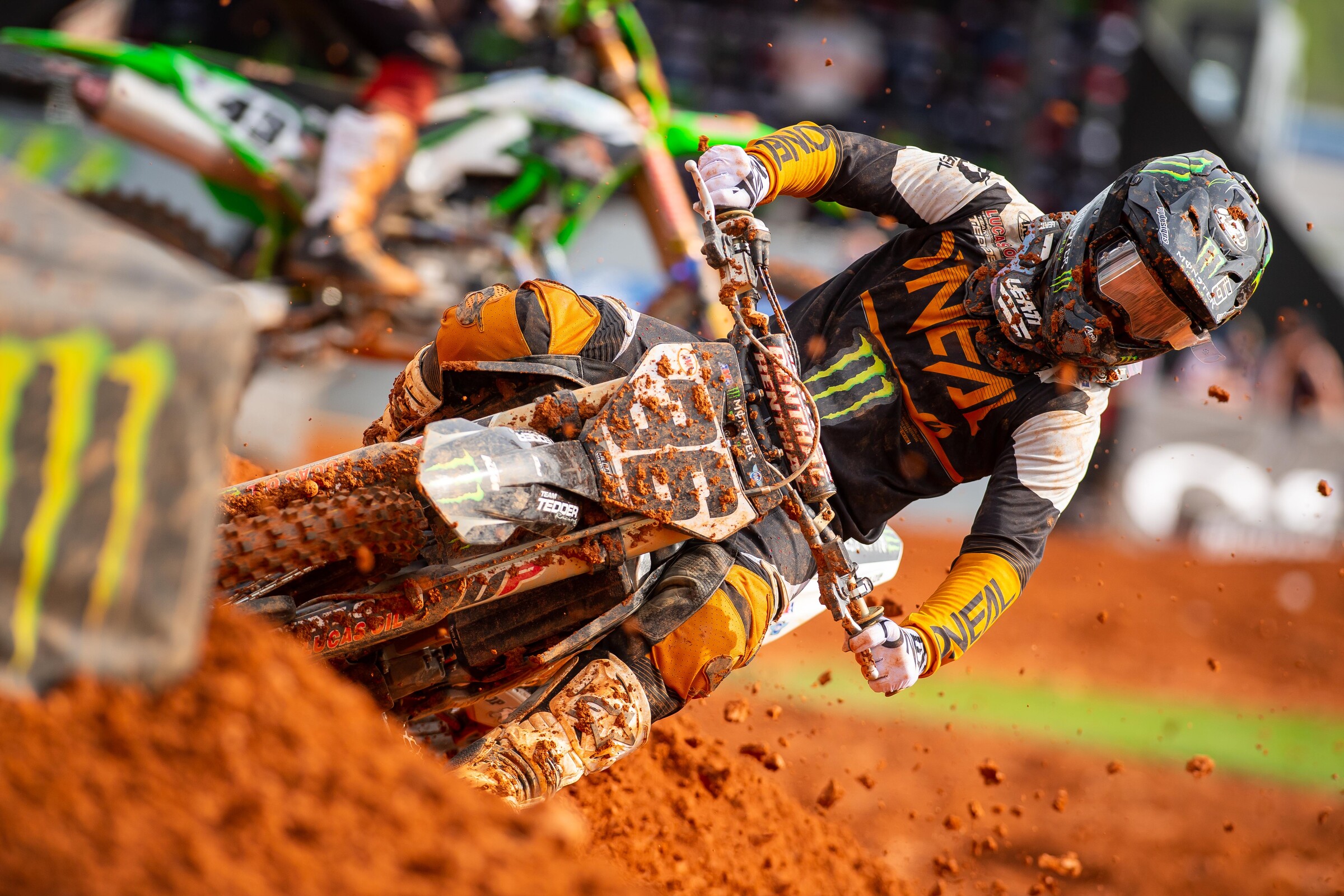 The more you talk to Davalos about his decision, it becomes clear how beat up his body is. He mentions how his doctor laughs every time he comes into the office in the off-season looking for an epidural for his back. The crashes, and there were many, seems like they caught up to Davalos and he decided no more.
Davalos ends his career as a 450 supercross racer, but his long tenure in the 250 class was a focal point for a long time. He was long a demarcation point for how messed up the 250SX eligibility rules are, and people like me weren't shy about pointing that out. However, Davalos wasn't asking for rule changes every few years. He simply rode within the rule book that existed, and in fact, he could have continued in the class even longer. Despite the promise of another 250 ride from Mitch Payton at Pro Circuit, Marty decided to point out of the class in Las Vegas 2019. He had finally reached the point where it was 450 or bust. Davalos made great money in his career as a 250 rider, but, in my opinion, he showed he could ride a 450 very well also. He finally got a shot on a big bike during the 2017 Lucas Oil AMA Pro Motocross Championship with Rockstar Energy Husqvarna, and scored two overall podiums that summer. He was competitive last season in his first foray into 450SX, but he wishes he could have gotten a ride earlier than that.
Congrats on the career Marty 👏
"thinking about how amazing my career has been, how I came to the states when I was 15 years old alone & as a nobody from such a small country. I left my family behind to do what I loved the most which was to race my motorcycle." - Martin Davalos pic.twitter.com/dUTfRhJUFH

— Pro Motocross (@ProMotocross) April 24, 2021
"I wish I could have moved to the 450 late 20s," he says when asked if he has any regrets in his career. "Maybe at 28, 29 would have been a nice move for me, just kind of when I raced the outdoor season that year [2017]. But my cards weren't played that way. It just did not work in my favor in that way. So unfortunately my 450 career wasn't as long as I would have liked it to be. In the 30s it's tough!"
In his 20s, Marty was always one of the fastest 250 riders. Title eluded him for the wildest of reasons. One year he led the points early but ran into immigration issues and couldn't attend a race in Toronto, ending his hopes. Another year the title seemed all but his until a brutal practice crash—which was due to a bike problem—left him injured and unable to race with just two races to go.
"I feel like I was very close (to a title), but it wasn't in my cards unfortunately," he says. "I tried my hardest. We gave it our full 100 percent commitment to it. I was blessed enough to work with the best teams in the whole world throughout my whole career. I had some unfortunate luck and things just didn't work my way, but I was able to win some races and I was in the championship hunt. I ran the red plate for a couple rounds. That's something that I'm never going to forget."
Davalos told us that he'd like to get a 250 two-stroke at some point and ride again here and there but for now, when asked what he had planned for his next move, seemed to enjoy the uncertainty a bit.
"Honestly, I haven't really thought about it. I love motocross. I love our sport. I don't see myself without being around it really that much. I'm very thankful that my wife has got a great job. But the main thing is I just want to get fixed up, take the summer off. This will be my second summer in the 15 years of my career that I have really taken the summer off without being injured or something like that. This is something that I am doing.
"So I kind of want to enjoy it a little bit. I don't want to stress too much about it right now. I'm just hoping some things kind of fall into place. Then whatever happens in the future, I'll try and do my best and work hard. That's something that I've always known how to do, is just work hard and try and achieve as much as I can with what I have."
Mission accomplished on the last part when it comes to his moto career.