This summer Mitchell Harrison, who'd previously gone overseas to race the GPs, was given a second chance at racing in America when he got the call to fill in at Monster Energy/Pro Circuit Kawasaki. He put in some pretty good rides too, eventually ending the Lucas Oil AMA Pro Motocross Championship eighth in 250 Class points. Now Harrison is busy preparing for supercross, something he wasn't sure he'd ever be doing again. We gave him a call to see how it was going, however, as contracts go, he wasn't able to exactly reveal what team he will be riding for in 2021 yet. Somehow he was still able to provide enough information to make this an interesting interview anyway!
Racer X: Last we talked you were just going into the outdoors with your Monster Energy/Pro Circuit Kawasaki ride. What's been going on since then?
Mitchell Harrison: Basically I've just been figuring out what I was going to do. I was just waiting and seeing what teams were available. There was some speculation that Pro Circuit might add a fifth guy, which they did. [Editor's note: Jo Shimoda has now been announced as the fifth member of the team] I was waiting on that for a while. There wasn't much available, but luckily I landed on my feet pretty well. That will all be announced soon. I've been fortunate this off-season.
You can't say where you ended up then?
Currently I can't, but we should be doing something in a week or two.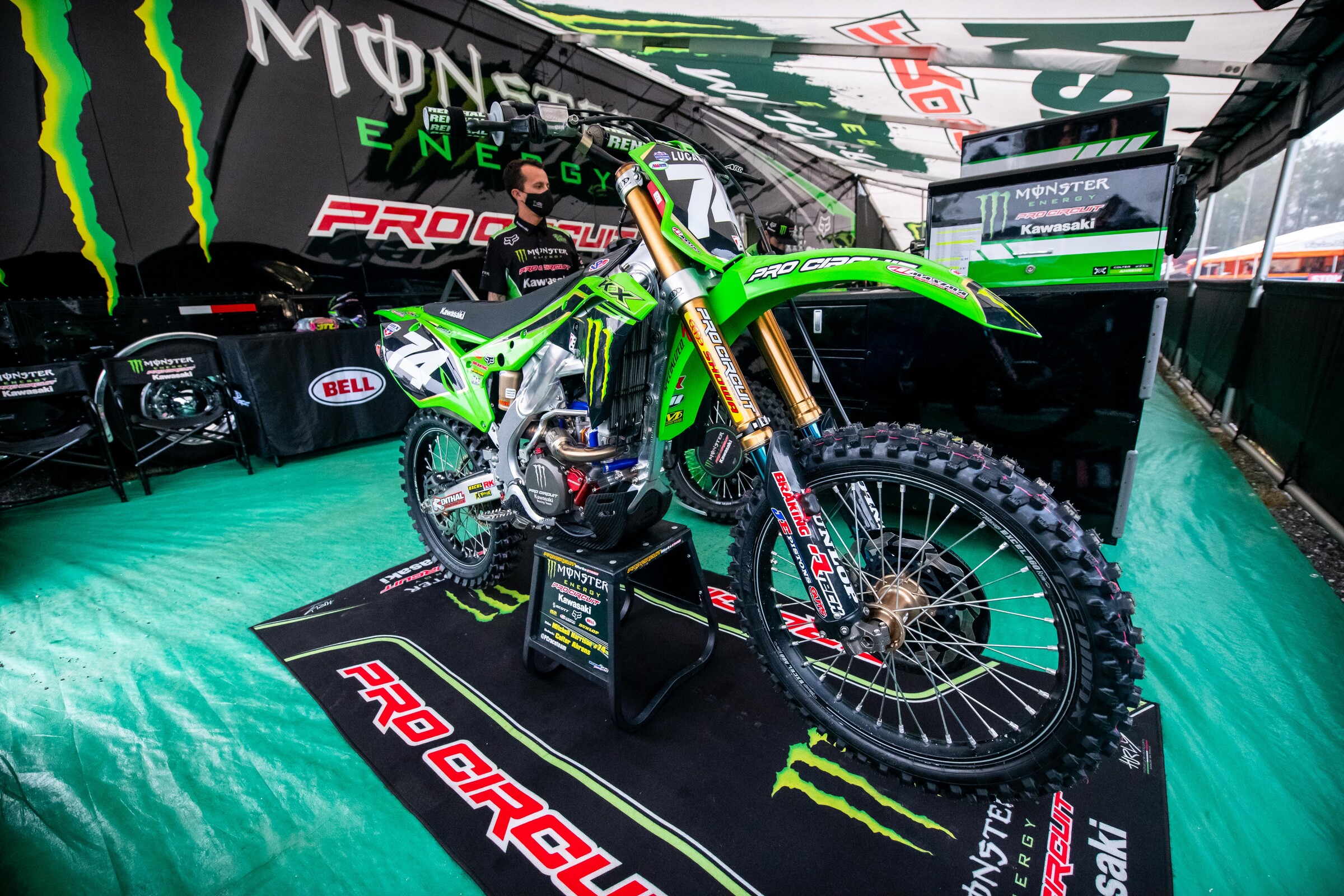 We'll have to check back in with you then. Did you ride today?
Yes.
What color was the bike you were on?
[Laughs] Red.
Okay, just curious. Well you had some good rides over the summer. Did those help you land wherever you are now?
One hundred percent. I don't think I'd be where I am right now if it wasn't for Pro Circuit. Obviously I was kind of struggling over in Europe. Personally I don't think it was all me, there were a lot of other factors, but coming back over here and riding for Pro Circuit definitely helped me. The teams that were interested in me, and the team that eventually picked me up, I don't think would have been calling if I hadn't had that outdoor season.
Talk a little bit about being on the Pro Circuit squad. What kind of an experience was that for you?
It was phenomenal. I got to see how their whole team works. It's Pro Circuit! You dream of that team when you first start racing. But not just the team, the people—Mitch [Payton], my mechanic Colter [Ahrens], everybody was just so in tune with what they were doing. It was an incredible experience to be part of. Mitch kind of has that hardcore reputation, but I didn't get a sense of it.
Well, you were pretty determined going into the summer to do whatever you could. Maybe he sensed your self-motivation.
I was really adamant about getting better and I talked to him a lot, asking his thoughts about how I could improve. Maybe he liked that, I don't know. He was just really good to work with. I developed a good relationship with everyone on the team. I developed a good relationship with his kids too. I like to golf, and his son likes to golf as well. There were a lot of positives from being there.
Well I wanted to ask you some 2021 questions, but it sounds like you can't say much right now. But you are riding supercross, right?
I will be riding supercross, which is awesome because I really didn't know if I'd ever be racing it again. It's very exciting. Getting back on a supercross track is just awesome and I'm really pumped up.
Will you be on a 250 or a 450?
Two fifty.
I'm not sure how much time you've had on the bike, but how's the prep going? How are you feeling with everything?
I've had three days testing on supercross and four days riding motocross. When I got on the bike I immediately loved it, it's one of the best bikes I've ever ridden. It was incredible how comfortable I felt on the first day. That was a big thing for me, when I made this decision. It felt so good. I was like, "Wow, I could win on this!"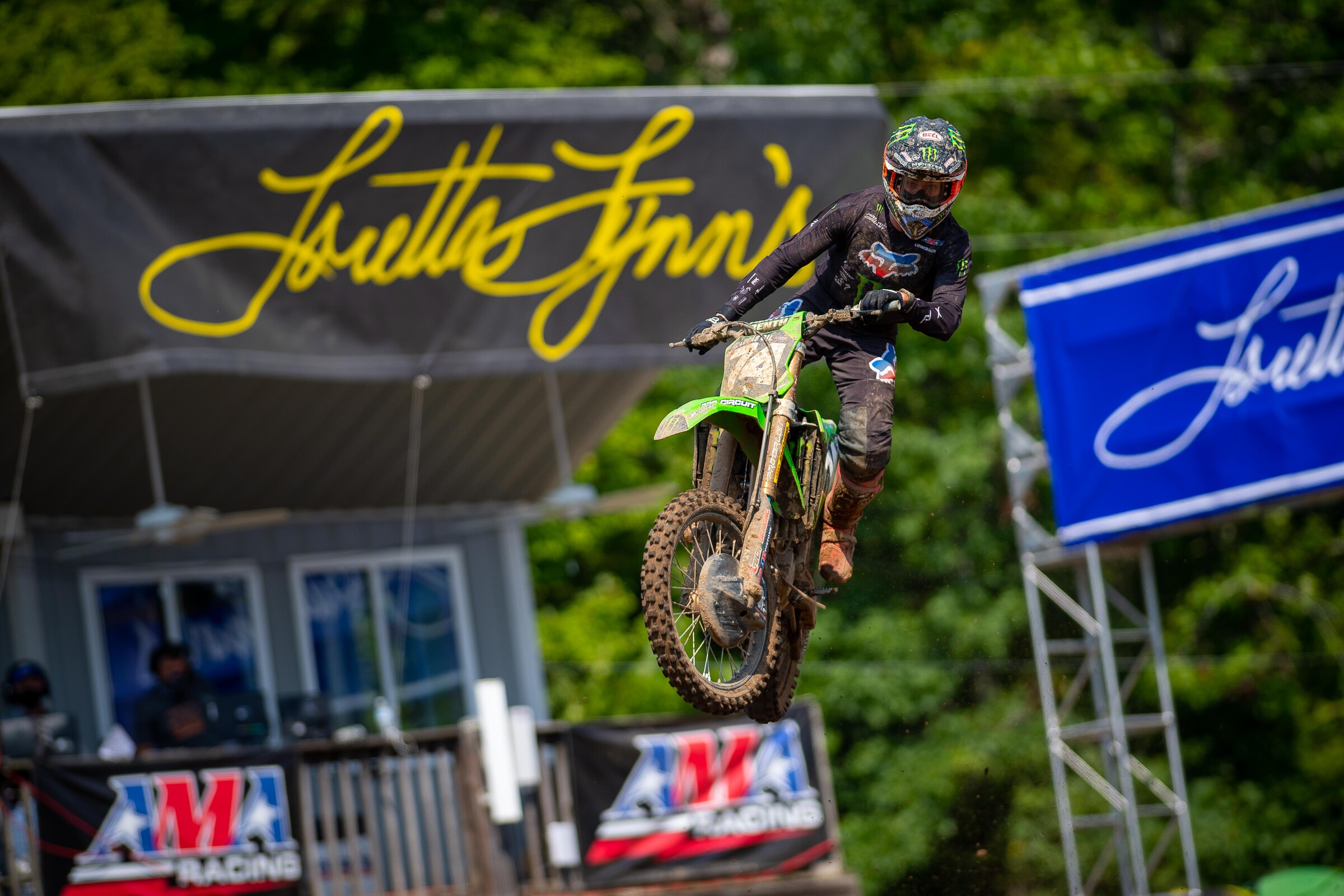 Oh wow!
Yeah. I want to go out there and win. I don't want to just go out there and take top fives or whatever. I don't really want to be doing it unless there's a possibility of me winning. This bike and this team, we're fully capable of winning.
You keep answering the questions I'm about to ask. I was just about to ask you what your 2021 goals were.
I just don't have an interest in just going out and riding. Obviously it's more fun to win. The goal for me is to win, no matter what I'm on. I know I've struggled in supercross, and people are going to think, "Oh, he's a top-five guy," or a top whatever, but I can't make that my goal. I want to go out and win, that's what I love.
Last time we talked you had this same attitude, and I remember liking it. I like hearing it now too. It's awesome.
[Laughs] Well it's extremely difficult to win, but that's what makes us want to come back. If we were just winning all the time maybe it would get boring, I don't know. But you have to have that attitude.
Have you changed anything else in your program?
I've changed my diet and I've gone to a mental coach. I think a lot of athletes struggle with the mental side, and they're afraid to address it because they think they'll get criticized over it. But I think we all need it, and I think it's going to help a lot. I think this supercross season will be a lot better.