It's going to take some time for all of us to adjust to the new Justin Barcia, that's for sure. The #51 rider left his familiar Monster Energy Yamaha Factory Ride ride after three years with the team and will be heading over to the Troy Lee Designs/Red Bull/GasGas squad for the next couple of years at least.
"Bam-Bam" was up and down in 2020 but his highs include winning a 450SX at the Anaheim 1 Supercross and a 450 Class moto at the Loretta Lynn's 2 National, so those were pretty good. The lows were the performances in Salt Lake City for the seven rounds there where he fought with his motorcycle and his finishes were sub-par. Barcia actually entered those final SX rounds on the border of a title contender (he left round 10 in Daytona fourth in points, only 31 points out of the lead), but the struggles on the hard pack in Utah knocked him well back in points.
In the Lucas Oil AMA Pro Motocross Championship, Barcia was on fire to start the year, with some great comebacks to grab podium finishes. He ended the year with a crash, though, and ended up not competing at the final round at the Fox Raceway National. After the series ended though, there was even more up and down for Barcia. Yamaha had decided to move their factory effort over to the Star Racing Yamaha team and the word was they wanted to re-sign Barcia for 2021. But the Troy Lee Designs team, freshly minted GasGas and wanting to make a splash with a 450 rider went after Justin pretty hard and all signs pointed toward him going there.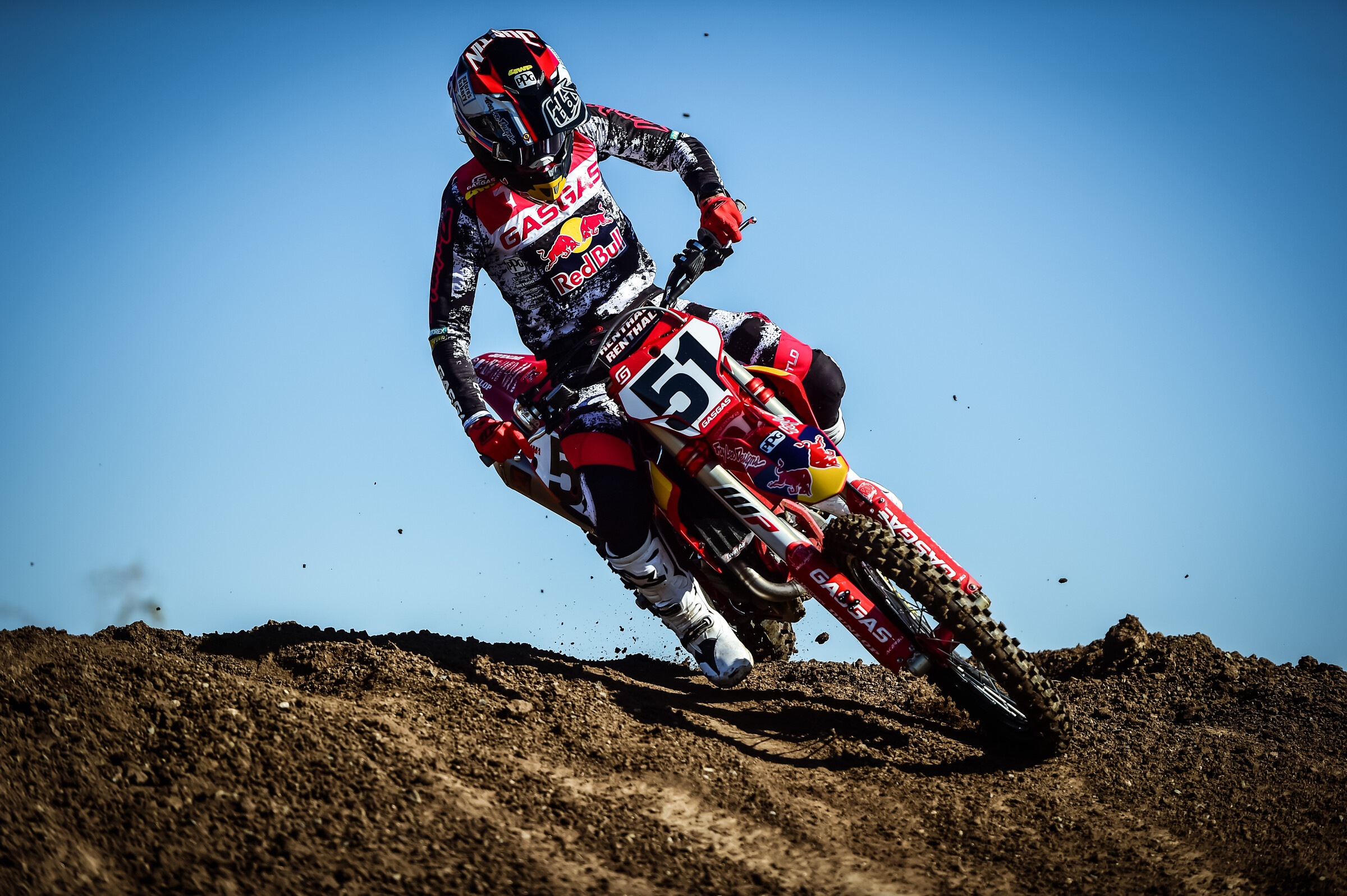 But the plot thickens. Then-amateur rider Nate Thrasher was able to get out of his KTM amateur deal by using a contract escape clause that said if TLD team switched brands, his contract could end. Indeed, the Troy Lee Designs team did switch brands, from KTM to GasGas (even though the GasGas bikes are the same as KTM, and they're all owned by the same company, the contract clause worked for Thrasher). Thrasher switched to Monster Energy/Star Racing Yamaha and made his pro debut with the team at the final two rounds of Pro Motocross. You may remember this from Troy Lee Designs team's social media post saying Thrasher was going to make his pro debut at Millville…and then he didn't.
In the meantime, Barcia, who's represented by the same agent as Thrasher, looked set to be going back to Yamaha. They seemed set to use their first right of refusal, which is a basic tenant in most riders' contracts. Also, from what we hear, the Star Yamaha offer was better for Barcia financially, partially because he gets to keep his gear and helmet money with Yamaha, but, obviously, he would be required to wear TLD gear and helmets if he switched. With Barcia likely staying blue, the Troy Lee Designs/Red Bull/GasGas squad started putting some feelers out for Jeremy Martin, amongst others, to ride a 450 for them. It
TLD and KTM were upset at Thrasher getting out of his deal, so they were going to then use their first right of refusal, and things were going to get messy for everyone. At that point it was decided, no doubt with a ton of influence from the agent, that Yamaha wouldn't use their first right with Barcia, KTM wouldn't use their first right with Thrasher, TLD was going to come up with a bit more money for Barcia to offset the gear and helmet money. The two teams decided not to argue over Thrasher and Barcia. In effect, it's about as close to a trade as we've seen in this sport.
Or so we hear anyways. A bit of a crazy sill-season moment for all involved but in the end, Barcia is on GasGas and both sides got the rider they wanted.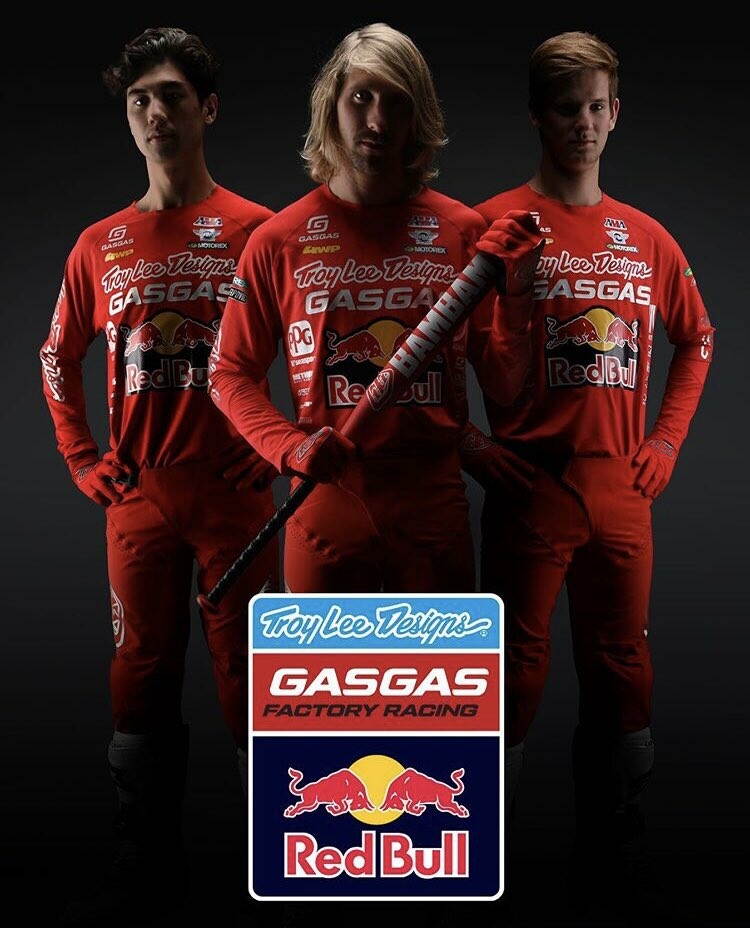 "Honestly, it wasn't an easy decision," said Barcia on the PulpMX Show last week. "I had a lot of sponsors that I had a long relationship with: Alpinestars, Arai, Scott, and things like that. I started working with the Star guys towards the end of the season, and things were going pretty good. I can't lie there. Things weren't bad. They made a push for me to come. Kind of went back and forth."
Every rider kills it in the off-season at the test track. We hear about it all the time. This move is interesting because there's no doubt the Yamaha seems to be a bit fickle with set-up and Barcia didn't always gel with the Blu Cru machine.
If you're a "Yamaha" guy, you'll will point to the multiple wins and podiums that Barcia got under that tent and tell you that many riders would love to "struggle" with set-up that can deliver 450 race wins.
Barcia's never ridden a steel-framed factory bike from Austria and that's what we'll all be watching to see how the adaption goes. If you're a "Austrian" guy you'll say that the last factory Yamaha rider that went from Yamaha to their team did pretty well. Ever heard of Cooper Webb?
"To be honest, it fits like a glove," Barcia said of his early rides on his new bike. "It's just been really exciting. Just trying to really control my emotions and just have a good time. It's a lot to take in. It's big changes. I've really got to meet a lot of great people behind the scenes that you don't see on the other side, so it has been really cool to meet everybody and learn new people and things like that, and see what goes into the behind-the-scenes stuff. Now I'm in it, it's pretty rad."
Yamaha's decision to go with Star Yamaha for the factory 450 effort was a curious one for sure. The existing factory team had started using multi-time supercross and motocross champion Ryan Villopoto for testing and in talking to those guys, they were thinking they were on a path to improvements when the rug was pulled out from under them by Yamaha's decision. Development sort of stopped halfway through the summer when news leaked that the Star guys would be taking it on after the last race. For his part, Barcia was happy with the crew around him over there.
"When I left, that [Yamaha] was a solid team there," Barcia said. "Much love to those guys. I enjoyed working with RV, Hutch [Grant Hutcheson], Sergio Avanto. Sergio was awesome to work with. I gained so much experience being around him. He's worked with so many great people. I hope whichever route his career goes hopefully I'll get to see him around because he's just a super awesome guy.
"It was sad the way things went and the Yamaha team is not around anymore. We needed more years and more development and things like that. It just got taken away from us which was super sad. At the end of the day, I wish all those guys the absolute best moving forward in their career. "
Barcia will be the lead rider on the new red machine for the next two years or more. Compared to previous TLD efforts, this team is going to be scaled back quite a bit with no more amateurs and no more four or five rider 250 squads. For 2020 it's just three riders: Barcia, and Pierce Brown and Michael Mosiman, who will move over from Rockstar Energy Husqvarna, on the 250 team. Much easier for team manager Tyler Keefe to manage and work with, that's for sure.
Justin finds himself in a spot where perhaps he can help the two 250 riders around him mature and learn some things.
"I remember when I was the young guy and now I'm kind of the veteran leading the team," said Barcia. "I feel like I'm a good role model. Not saying that I am their role model by any means, but I work hard. I like to have fun. I've learned a lot over the years. I've had some amazing teammates throughout the years. Kevin Windham, Trey [Canard]… the list goes on and on the people I've been around and got to learn from. Just take in everything I can.
"I hope to be able to help those guys as well. For me, it's a fantastic opportunity. It's a proven machine. The whole KTM, Husqvarna, GasGas together, just working together with those guys is phenomenal so far. They're proven. So, it's exciting. It's definitely a big learning experience for me. I was with Yamaha a long time. It's very exciting, though."
"Exciting" has always a word associated with Justin Barcia and now we're going to see a new chapter for him, GasGas and Troy Lee Designs as well. Hard work, speed, and a flair for the dramatic are also things that fit the #51 and he's in a good spot going forward. Hang on and enjoy the ride, it'll definitely keep being exciting for Justin Barcia fans.
You can watch the full interview Matthes did with Barcia on the episode #443 of the PulpMX Show below.
---
Main Image by Sean Thomas / Troy Lee Designs