Hurricane Mills, TN
AMA Amateur National Motocross Championship (Loretta Lynn's)
Amateur National Motocross Championship
In the first 250 B Limited moto of the week at the Monster Energy AMA Amateur National Motocross Championship at Loretta Lynn's Ranch, Rock River Yamaha's Levi Kitchen rounded the first lap in 12th place. He then proceeded on a stunning march forward to win the moto with a gap of 37 seconds. He continued to perform like that for the rest of the week, winning motos with massive dominance, taking all six of his motos and the 250 B Limited and 450 B Limited titles. The AMA then handed him the Amateur Rider of the Year honor (for the top B rider of the week).
Previously at Loretta's, Kitchen had been a top-ten player, but he did end his 2019 run with a moto win on a 125. Now he's put himself on a totally different level, and the industry is paying attention. We talked to the 19-year-old native of Washougal, Washington (yup, Washougal), about his sudden rise.
Racer X: Give me your background and tell me how this happened. Two years ago, where were you compared to this?
Levi Kitchen: Well, it's actually better if I go back three years ago. I was on Husqvarna 85s, and I would sneak into the top ten here of there. I never really trained or anything, I was just getting by on talent and stuff. In 2018, I came here on a 125 and got second to Ty Masterpool, so that was good, and then I did pretty good in the rest of my races that year. Ed Torrance from Rock River Yamaha picked me up that winter. So I moved to Louisiana and started training at Real Deal [Training Facility]. I started putting the work in. Last year I came here on a 125 again, and I would say I was ready, but I just wasn't used to this level of intensity up front, and I really just wasn't used to winning. That takes a while to learn how to do that. So I just kept putting in the work. I put my head down. Real Deal really completely changed my riding. Now I came here and won all six of my motos. It feels unreal.
When you got those huge moto wins with big gaps early in the week, did you literally feel the confidence start to build?
Yeah. It was a guessing game coming in. You never know, there's always different players. That first moto, that was the only holeshot I didn't get. I came from about 20th, and I passed up to the lead. Once I did that, I knew I could do it again.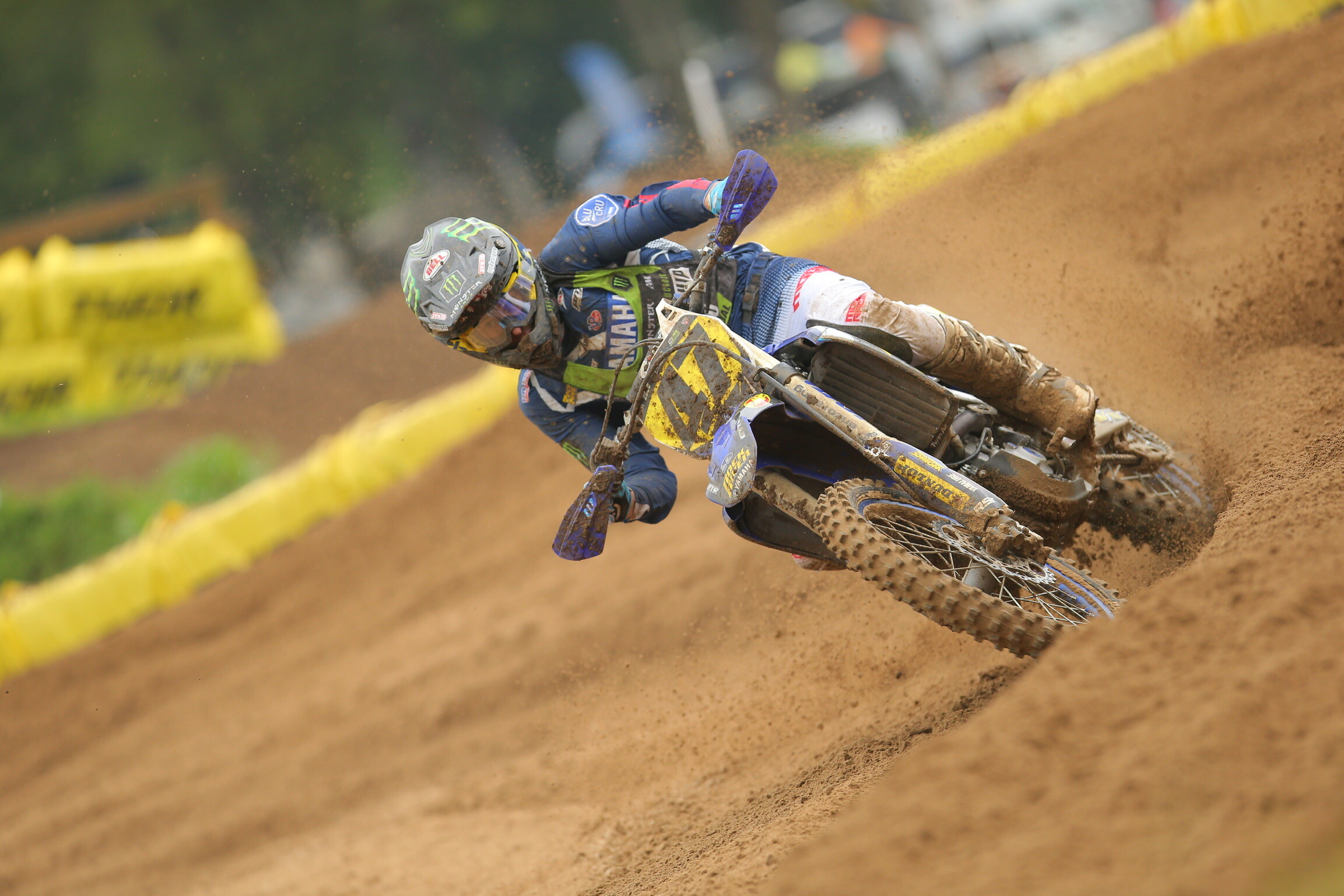 You raced the stock classes. We know the other (modified) 250 B class is stacked. I'm sure you want a chance to show what you can do against those other guys, too.
Yeah and so that's why in all my motos I've been trying to push for the best lap times I can. I want to show that I can run with those guys. Yamaha is smart, they want to win as many classes as they can. They didn't want me in there battling those guys [Monster Energy/Star Racing Yamaha's Matt LeBlanc and Nick Romano raced 250 B modified] and they wanted to spread it out.
Well, we had a chart with lap times from Tuesday through Thursday, and you had the five fastest lap times of the week. Hard to compare different motos directly, because the track is always changing, but you did have those fast lap times.
Yeah, and that's exactly what I wanted to do. My fast lap time of the week was a 1:47, which matches my number, so it all worked out perfectly.
So you're from Washougal? Now you live in Louisiana? How's that all work?
Yeah, so I'm from Washougal, Washington, but now I live in Louisiana, by myself. I have my motorhome and my mechanic, and we train. Now I'll take a little break and fly home, like I said on the podium I'll probably go fishing!
More From Loretta Lynn's:
Will you race amateur day at the Washougal National in two weeks?
Yeah, I probably will just for fun. That will probably be my first A race. Just hang out with the family and stuff.
What was it like living that close to the Washougal track? Did you ride there all the time?
Sort of. You know how Washington is, we get so much rain that it's seasonal. I would ride there in the summer quite a bit, but not as much as people probably thought I would.
[Laughs] I know Washougal has had its problems through the years with neighbors saying the track is too loud and stuff like that. Clearly, you weren't one of those people! Must be amazing to have that so close to you.
Yeah, it's awesome. I can hear the announcers from my house! I can see the uphill. It's amazing.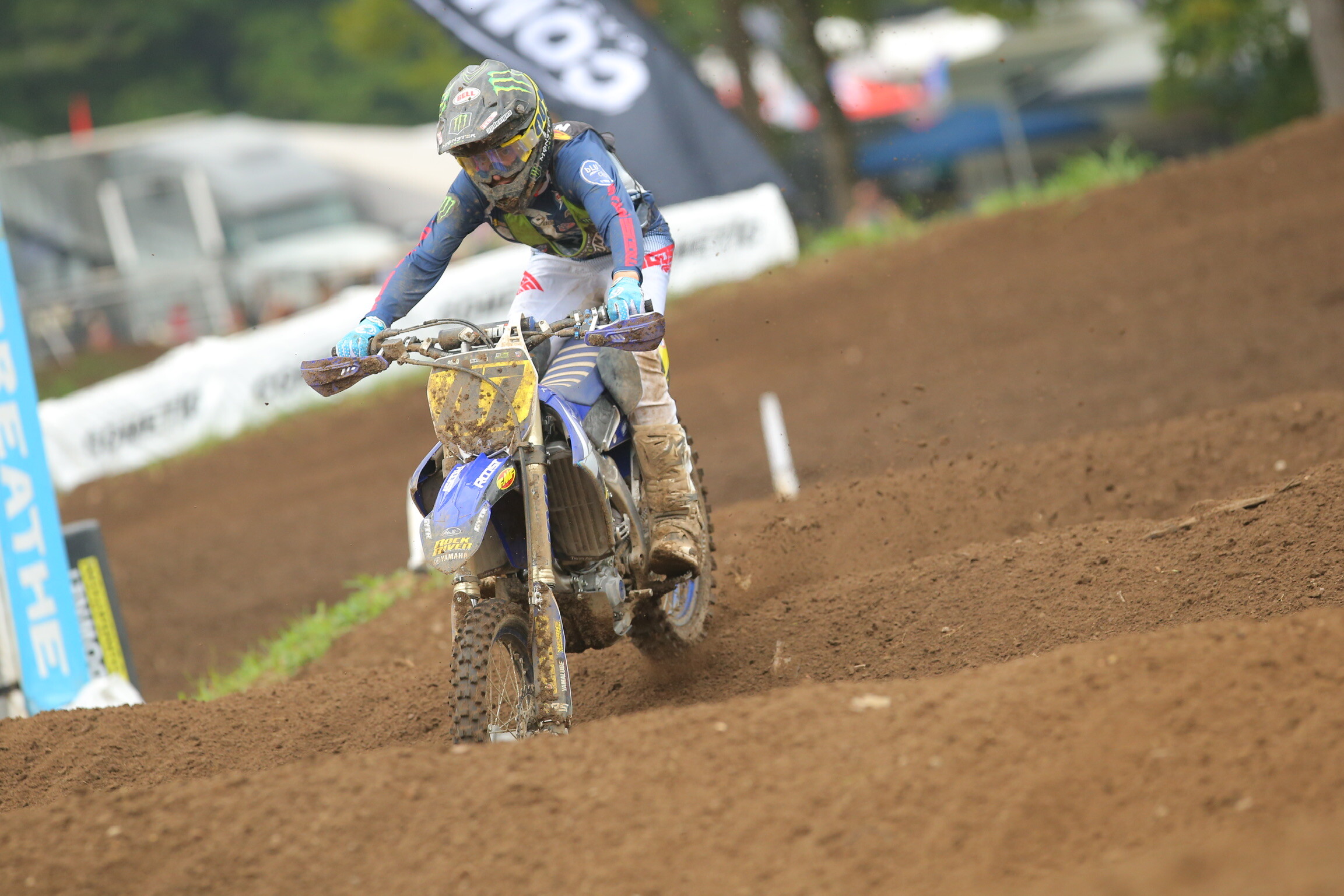 You're 19, we heard a lot about that this week. We also learned a few years ago when Justin Cooper lit it up here that being a little older doesn't really matter, he has done just fine as a pro. What do you think?
Yeah, I think it helps me with maturity, I can make the mature decisions on the track compared to other riders. Everyone just grows and matures at different times. I was so short. I used to be so small. I mean, two years ago I could still fit on an 85, and now I'm tall even on a 450!
For real?
Yeah, I just hit a big growth spurt. So I think everyone just has different things happen at different times.
You have created a lot of buzz and hype for the domination this week. Do you know what comes next for you after all this?
Um, I don't. I'm just going to wait and see where it takes me. I know I did what I needed to do and I know people are watching.
---
Main Image by Spencer Owens