This pandemic thing isn't good in any way, shape, or form, we all know that, but in our little corner of supercross/motocross one thing it is going to do is help the injured riders out. Rockstar Energy Husqvarna's Zach Osborne is one of those riders. Zacho broke himself up in a trying year for 450SX and was going to miss the rest of the supercross season but with everything on hold, it looks like he's going to get a chance to go outdoor and indoor racing this year.
We caught up to him on the PulpMX Show the other night.
Racer X: What have you been doing? What's been going on? Obviously, you crashed during supercross and got some injuries, but are those healed up?
Zach Osborne: Yeah. I'm pretty much better now. I'm back to full-swing training and doing everything, but no riding right now because no one's riding. We kind of collectively made a decision at the Baker's Factory to not ride, just do to the fact that if someone did get hurt or something went wrong, now is not the time to be going to the hospital. We all sat down last weekend and just kind of went over our options and decided that we wanted to take some time away from riding. So I think we'll start riding again in two or three weeks from now, pending that everything is headed in a better direction. We'll just have to wait and see.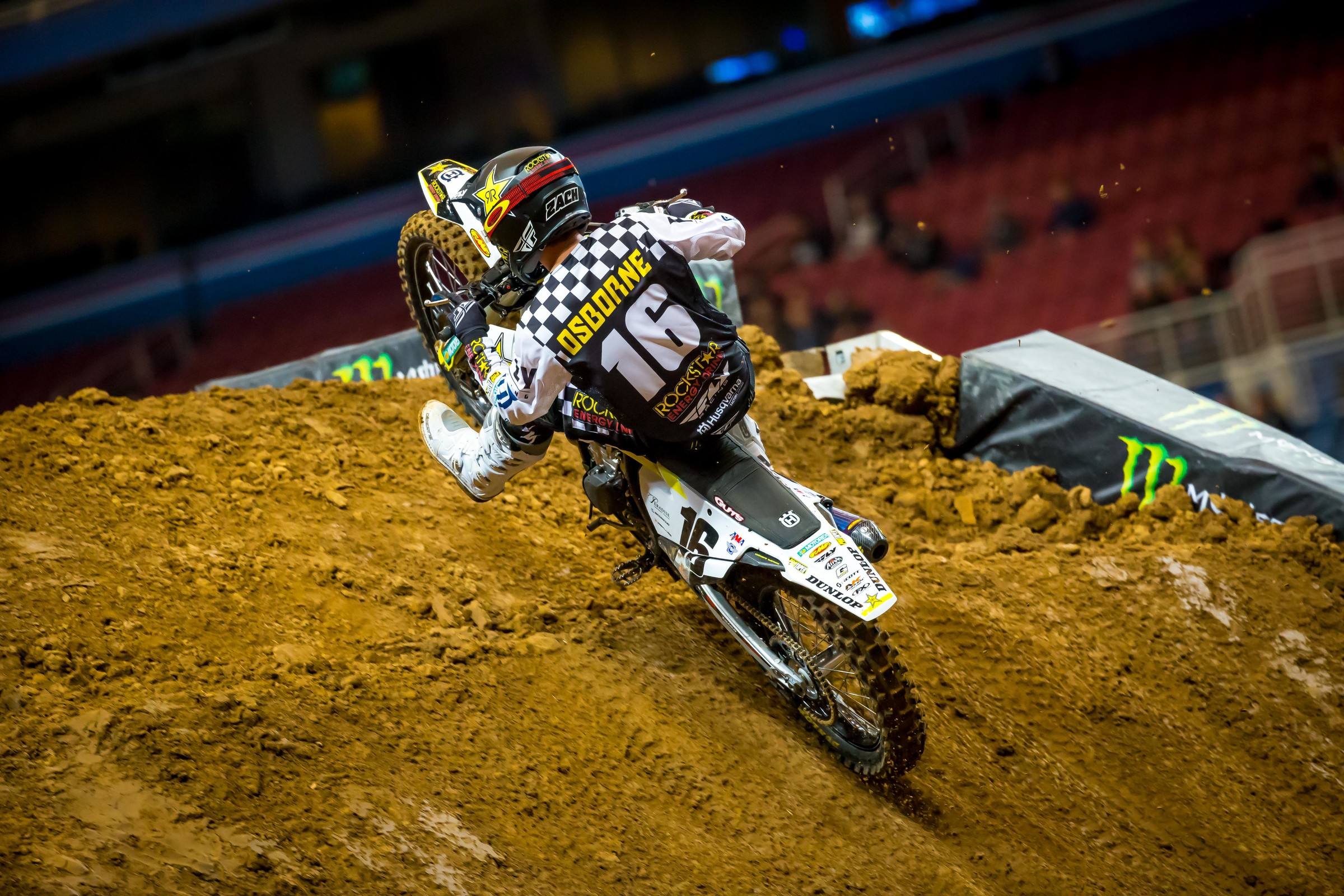 I was going to ask you about that, because I know the GEICO guys are like, take it easy, ride once a week, twice a week. But then I heard another team has rented out Glen Helen tomorrow and they're full testing. So everyone is in a different spot here, team-wise.
Yeah. We are a little bit in the same situation as GEICO, in that we were asked to kind of tone it back a little bit just because no one was working in California, and then we decided collectively as a group that we have 12 weeks still till a race and there's plenty of time to get ready. So we didn't want to backlog those guys with a bunch of engines that needed to be redone. Getting stuff here is not that easy at the moment. It's just a really strange time for everyone, honestly. We're all shooting from the hip at this point. I think everyone on planet earth is. It's just one of those deals. We're just rolling with the punches. This is potentially going to be the most off-season we have for the next 15 to 18 months, so we're trying to kind of use it as wisely as possible.
At the same time, we've just been doing some physical training and staying in shape. No one can keep the pace of training that we do until the end of October, beginning of November, whatever it ends up being, and then we're going to need to be ready again for January. So there's a lot to take into consideration. It's a curve ball for all of us.
I was doing some quick math. The Lucas Oil Pro Motocross Championship is supposed to kick off in mid-June. I'm not that optimistic on that date.
I think it's a lofty goal, at this point. If we started opening back up on April 13th or whatever was said, then that would be one thing, but for them to extend it again now to the end of April and the likelihood of it being like, let's just have a 30,000 people gathering five weeks later… I don't know.
The supercross guys seem determined to get those seven races in. We have 11 Lucas Oil Pro Motocross Championship rounds. If it doesn't start June 13, and anything gets pushed back further, you could be down to 18 races to squeeze into 25 weekends before 2021. That is tight. So your comment about the off-season is a good one. It's a smart one.
We're trying to take all the precaution we can but also enjoy the time a little bit and stay safe. It's going to be jam-packed. We're going to need to be ready for January again [2012]. Like I said earlier, it's basically going to be an 18-month grind.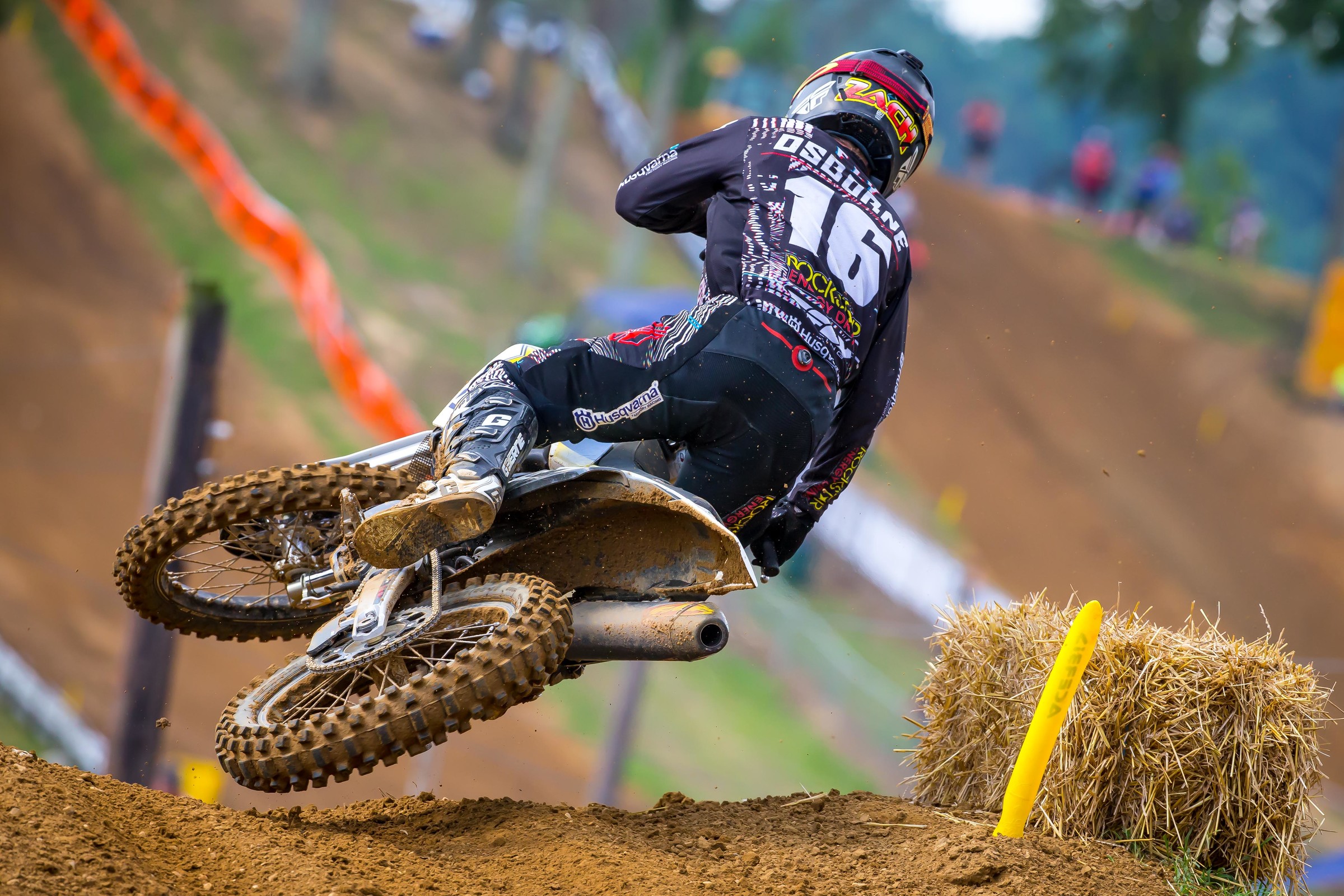 What's everyday life for you like right now? Are you self-quarantined in the house? Are you going outside with the kids? A lot of family time?
My son is only one and a half so he's not in school yet, but my daughter is home-schooled. My wife is very much a homebody, so for them it's been kind of business as usual, other than they can't go in and play at Chick-Fil-A. For me, obviously I've been home a lot more. We've just been spending time outside. I've done a bunch of "honey do" jobs. Built a garden planter for my wife. Just the stuff that gets neglected the rest of the year that you don't really have time for or energy for. That's been the constant theme now. Been doing a little bit of training. Just trying to stay busy and not watch the news too much, really.
What do you like watching? TV shows, movies, documentaries? What have you been watching?
I love brainless TV. I love King of Queens. My wife and I are really into Manifest on TV. It's about the plane that went missing. It's really good. That's only one episode on Monday nights, so that's about to be cooked. I'm not a huge TV guy. I've been really digging the iRacing thing [NASCAR and other racing series] because I love racing and I think the iRacing thing is really cool. It's cool to me because of the actual simulation side of it where there's no way we could ever really have anything like that for our sport. So I think that's really cool. I have a couple of NASCAR buddies that tell me that it's realistic enough to where one of them actually coaches drivers using the iRacing setup. So I've been really into that and just watching that, honestly. I haven't pulled the trigger on getting a sim rig, but I've been trying to figure out how I'm going to sneak it past the wife.
It's a different world right now. It's bizarre. I'm struggling with no sports. I'm struggling.
I didn't realize how bad it would be. The first weekend it really hit me because I'm not a huge college sports guy period, especially not college basketball, but everybody can get into March Madness. Then that was gone, then supercross, then NASCAR. I love NASCAR. Then it was baseball season gone… I was like, holy cow. There's nothing on TV.
Let's just get your personal opinion. So, from what I know, some teams want to finish supercross before motocross, but that's not going to happen. Obviously, a lot of people just realize nothing is going to be ideal this year. Do you care either way for yourself?
For me, I'm ready to start outdoors because my supercross has been dismal. I'd rather come back with a fresh start and then we'll go back to the supercross thing later. But I would hate to be the two at the front [Ken Roczen and Eli Tomac] right now. That would be so, so tough to go racing on something completely different and know that there's that extra risk and all the things that come with 14 extra weeks of riding before you get to go riding supercross again. That would be tough.