Like so many other well-known names in our sport, Matt Bisceglia is also looking to find a home for the 2017 season. The former GEICO Honda, MAD Racing Suzuki, and Yoshimura Suzuki fill-in rider is hoping something opens up soon. If nothing ultimately gets signed, we probably won't be seeing much of Bisceglia during the supercross season—a rider who got a podium in the 2016 250SX East Region.
It turns out that Bisceglia did have something in the works for next year. Unfortunately he found out last week that the negotiations were halted due to the team not having enough resources to support another rider. This left Bisceglia without many other options and now he's in an awkward position on trying to figure out what his next move is.
We called Matt up earlier in the week to touch base on his current situation and to see what his plans are for the future.
Racer X: What is your current position in the hunt for a job next year?
Bisceglia: As of October 10, 2016, I don't have an offer on the table. I don't know what my deal is going to be. We are trying to put together one thing right now that might be a possibility. If that doesn't work out I'm probably not going to be racing. It's an unfortunate position for me to be in. I struggled a little bit during supercross, but I did well filling in for Yoshimura Suzuki during the summer. I had some good results. Two or three months ago I didn't think I would be in this position. Unfortunately that's how it happens and now I don't have anything. If this one deal doesn't work out, I don't know what I'll be doing next year. I definitely won't be racing.
Is there any hope of you putting together your own privateer effort?
That's something that I would consider for the outdoor season on a 450. I've ridden the fastest 250 bikes on Earth and I know I wouldn't be able to put anything together that's halfway competitive to that. I'm not going to put myself out there on something I'm not going to be competitive on. Those top teams have worked so long to get great bikes and it shows. Going to the line without one of those bikes is like bringing a knife to a gunfight.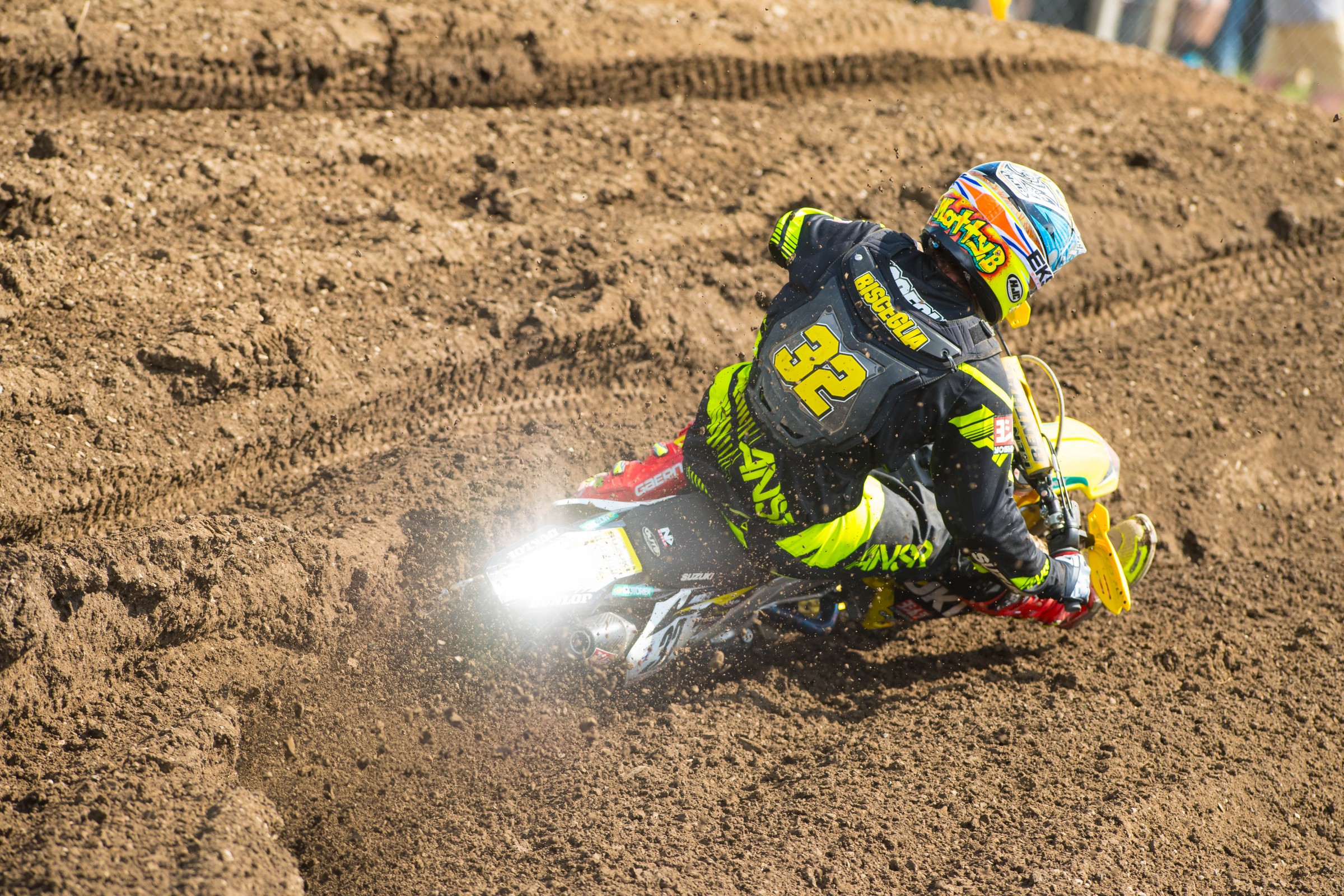 In the 450 class you can put together a decent engine package. If you can get your suspension really dialed then that's something I would really consider. That's still a long way down the road and I don't know what supercross has in store for me. Hopefully in the next couple of weeks I'll be able to figure out what I'm going to do.
Do you have a bike to at least practice on right now?
I have a 2007 250 two-stroke and that's all I have right now. I haven't been riding that much. I did take it out a few times since I've been home. This next week or so I can hopefully figure out something to get a bike.
Well, what about that Suzuki you were ripping on Instagram?
That's my grandpa's, it's like a 1994. That thing is sweet. My dad went to visit my grandpa near Washougal because that is where we are from originally. My grandpa has a bunch of old vintage bikes and my dad rented a U-Haul and brought them all down here to Texas. My mechanic Ryan and I were just hanging out here and we saw it in the corner. We were like, Let's get this thing started! We ended up getting it started and the thing sounded sweet! I went and got my boots and helmet and said film this. The thing has a headlight and a taillight. I need to post more stuff like that because I don't think I've ever got more attention off of a single video before. It's kind of funny to see the fans dig that stuff where you're hanging loose and being a dork.
It was funny because you could just tell how hard it was to get that thing to wheelie. It looked so heavy!
Oh yeah, that thing is a tank. When I took my feet off during the wheelie I thought I was going to loop it. That was no joke I really almost looped it.
On a more serious note let's take a look at 2016 as a whole. The year was full of ups and downs. How was it from your perspective?
It was definitely up and down. I had a couple of good finishes in supercross. I struggled a bit, but I did the best with what we had. When the outdoor season came around, I had the opportunity to fill-in for James Stewart and Blake Baggett. It was a really good group of people to work with. I had a really good time and I just went with it and did the best that I could. I had a couple of rounds where I put in really good results. I was in the top 10 every weekend that I raced with the exception of one that I had a couple of crashes in. The last race of the year was the best and I ended up sixth at that race. I was really happy with that in the 450 class. To finish off the season on that note is a good feeling heading into the offseason. Just knowing that you did everything that you cold do to get good results.
I had an injury at Southwick and I wasn't 100 percent until the last round. I really wish we had one more race after that. I did the best I could with what I was given. I definitely had a good time over the summer. One of my biggest fears is that I won't be able to be up in the fight for good results again because I won't have the equipment to do it. It's kind of frustrating. Hopefully I can be back out there, you know?
One of the things that was obvious over the summer is the fact that you didn't really know when you were going to be needed to fill-in. Was that difficult for you?
That wasn't going to be something that I was going to specifically mention. I did have the ride, but up until the last couple of nationals I was just winging it. At two of the rounds I got a call the night before I had to leave. I had to pack and book a ticket at night and then I would leave the next morning around six. It was kind of crazy. Not a lot of people saw it from the outside looking in. I took it week by week. With that said it was still amazing to have that opportunity with the team.
That wasn't meant to be something against the team at all. They probably didn't know what their athletes were going to do until right before they called you.
Exactly, we had to play it by ear until James or Blake decided to pull out of the race. I found out right before Unadilla that neither of them were going to race the rest of the season. I was just hoping to have a spot on the gate.
You just had to be ready each week, which is probably what you're doing right now. Are you training right now and gearing up to go racing even though you don't really know what is going on?
Yeah, that's why I'm going back to California. I enjoyed my offseason for about a month. I'm going to go and get back at it. I'm getting ready for Anaheim 1 if that's what I'm going to be doing. I might not be riding supercross. I just don't know right now. I'm getting ready regardless. If a deal does come together I'll be ready to pounce on it.
If you don't have a bike what are you going to do?
I was supposed to leave a couple of days ago. I had a ride that was looking very promising up until last Thursday. The plan was to get on a bike this week, but that unfortunately fell through. I don't have a reason in the world to go back to California, but we will see what happens.
You aren't alone. A lot of guys are in the same boat as you right now. A lot of top riders are still searching for a ride.
It's really sad to see that. That's not how it's supposed to be and it's a shame the sport has come to that. It sucks for sure. It's not like you can drop down from the 450 class to the 250 class either. Guys that are capable of winning supercross races probably won't have a ride next year. You just have to take it for what it is. You need to do what is best for yourself and push through it. There will be a lot of guys who will quit this year that probably shouldn't be done yet.
I know you don't want to think about this right now, but if something doesn't come together, what is next for you?
That's just something that I've just recently started thinking about the last couple of days. I don't know what I'm going to do. It sucks that you even have to think about that, but unfortunately that's a reality. If it comes to that I'll just have to figure it out.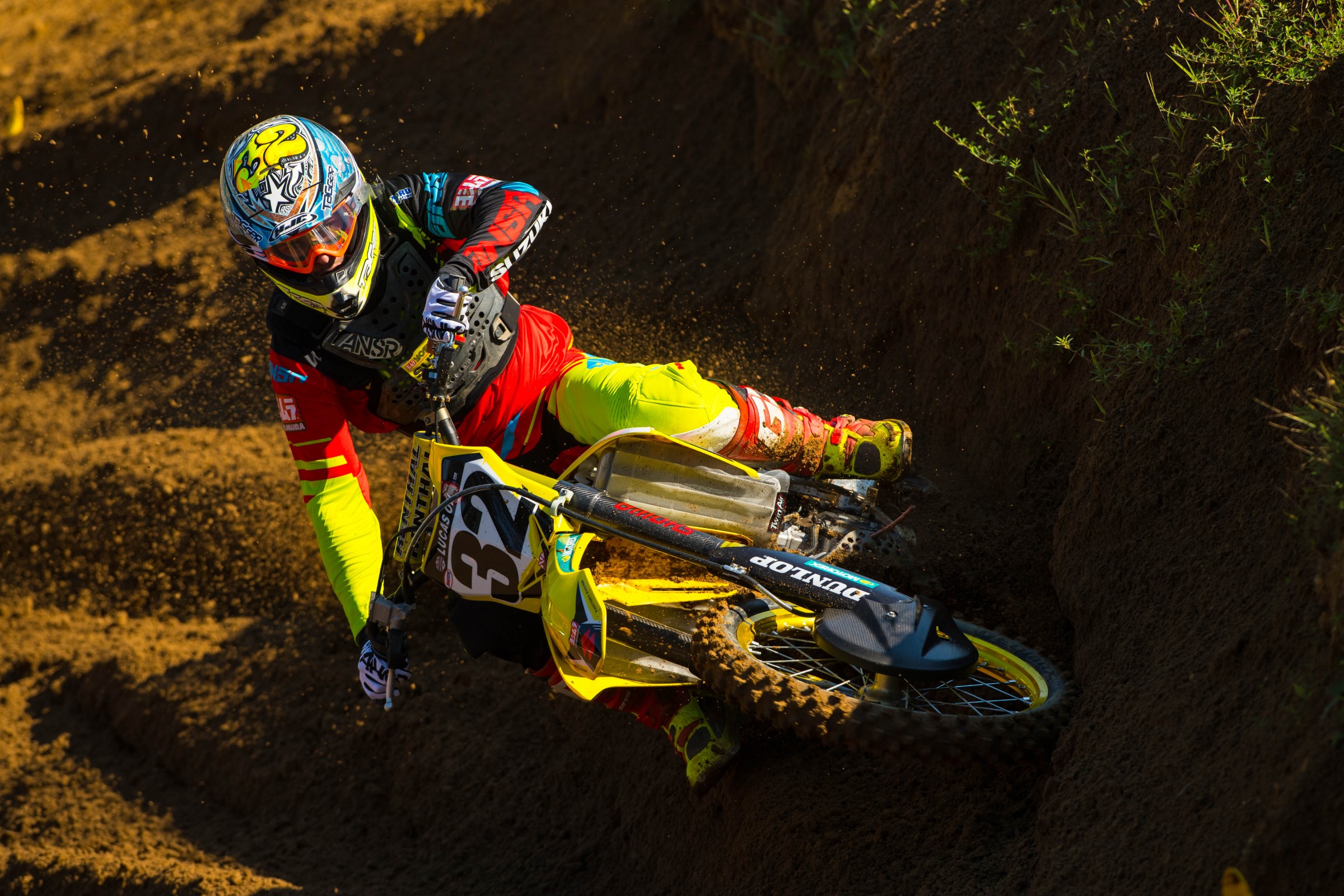 If anyone wants to get in touch with you regarding a ride how should they reach you?
I guess just through my Twitter and Instagram accounts. They can reach me on there for sure.
It sounds like you have tried pretty much everyone in the pits to try to make something happen.
Yeah, my agent and I have tried pretty much everybody. There isn't much else we can do. The teams work out their deals early in the year and they were all full pretty much halfway into the outdoor season. Unfortunately when I was putting in those good results it was halfway to the end of summer. It was bad timing.
Thanks for your time, Matt. Who do you want to thank for sticking behind you through the good and bad?
I just really want to thank the Yoshimura Suzuki team for giving me the opportunity this summer. It was an opportunity of a lifetime to be the only rider under a factory 450 team. I had the entire crew working for me and they did their best to get the bike dialed in for me. It was very humbling and such a good experience. If that's the last factory team I ride for then that was the one to do it with. They are a championship caliber team that unfortunately got hit with injuries. They went above and beyond what they had to do. It was originally going to be a one-race deal and I ended up getting eighth overall that weekend. I did well enough to where they wanted to keep me on. It was awesome.