RJ Hampshire Update [Update]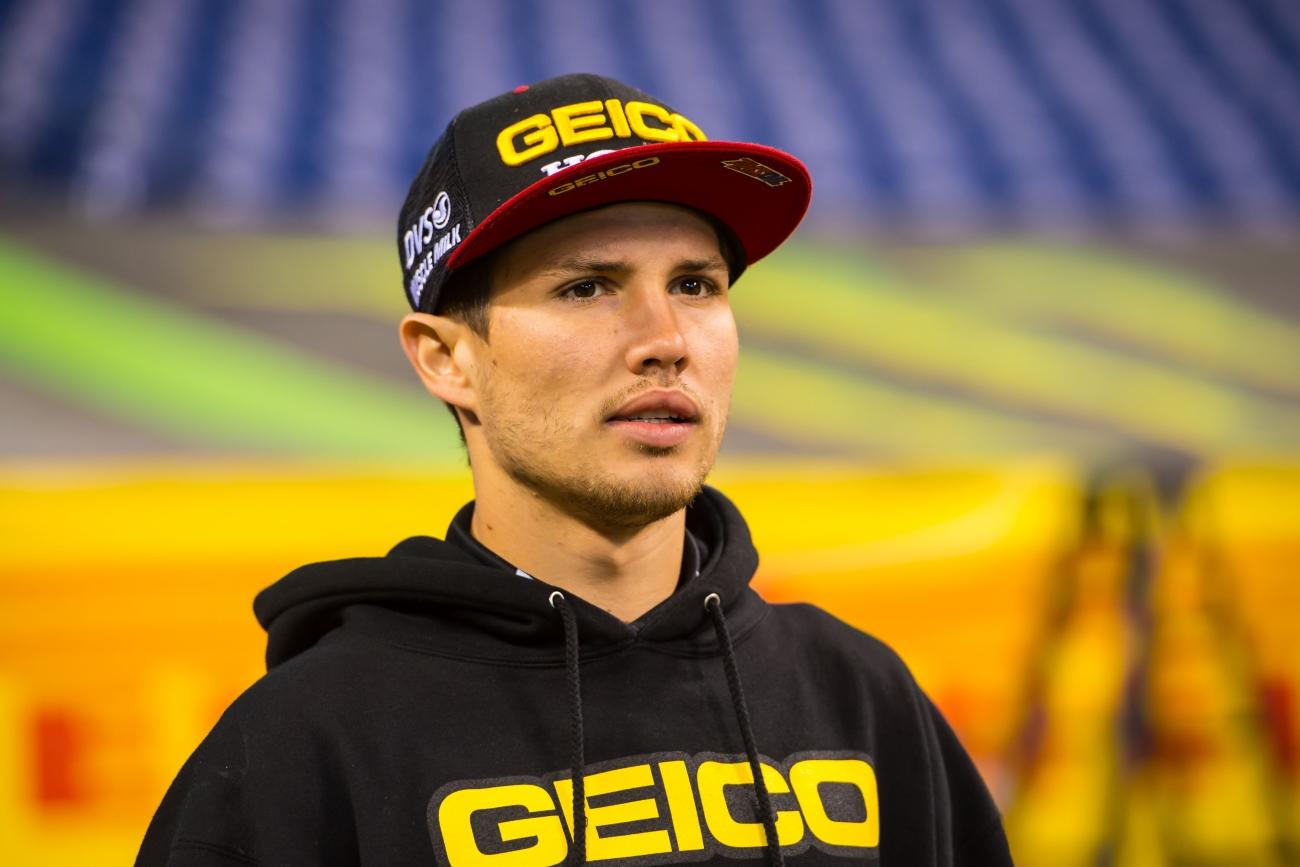 Pomona, CA
Red Bull Straight Rhythm
Red Bull Straight Rhythm
If you've been following the action here at Red Bull Straight Rhythm, you know RJ Hampshire had a scary, over-the-bars crash in the whoops in the first round. We stopped by the GEICO Honda truck and were told he's been taken to a local hospital and is still being worked on. We were also told he was knocked unconscious for several minutes and sustained a "bloodied mouth."
We'll stay on this story and post updates as they become available.
[Update]
Hampshire released the following update on his Twitter account today:
I had a scary crash yesterday. Thankful to be in the shape im In. Just some bleeding in the brain and others small. Thanks for the support.
I had a scary crash yesterday. Thankful to be in the shape im In. Just some bleeding in the brain and others small Thanks for the support

— RJ Hampshire (@Hampshire21) October 11, 2015