North of the Border: Kyle Regal's Headed to Canada (Update)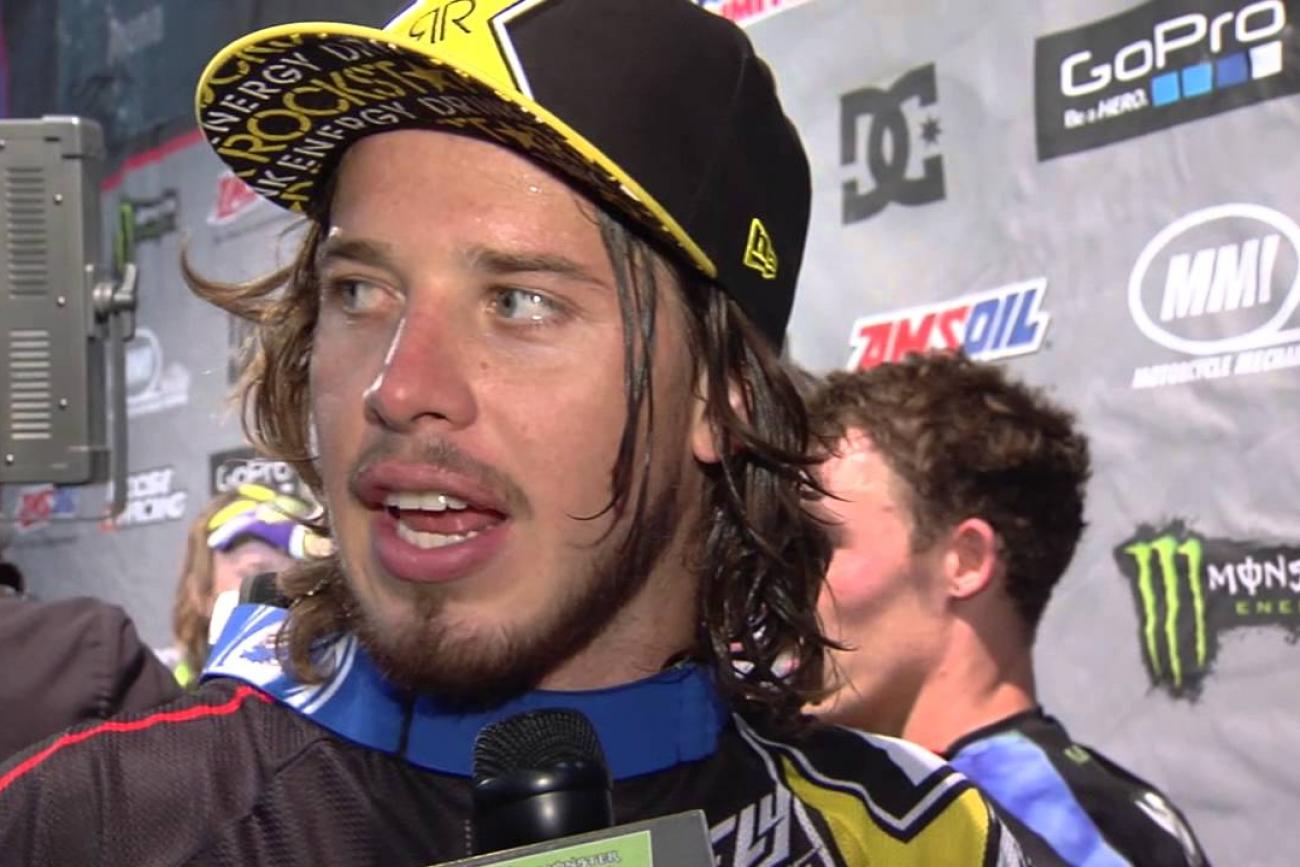 DirectMotocross.com is reporting that 2015 Amsoil Arenacross Champion Kyle Regal is headed to Canada to contest the final six rounds of the Rockstar Energy Drink Motocross National with Parts Canada Thor Husqvarna. The kicker: Regal will be riding a 250 two-stroke.
According to DirectMotocross.com, Kyle is already in Canada testing and will make his debut with the team this weekend at Gopher Dunes for Round 5 of the series. Regal's last full season outdoors came in 2012 when he finished twenty-second overall in the 450 Class in Lucas Oil Pro Motocross.
Regal told DirectMotocross.com that it has been "ten years" since he last raced a two-stroke, but that he's excited to have the opportunity to race.
[Update]
Kyle Regal's plan to race in Canada may have hit a technical hiccup. According to Direct Motocross, Regal is actually ineligible to race the MX2 Class under the following rule, which changed prior to the 2015 season:
MX2 Open to all CMRC Pros and Intermediates (except former Canadian National Champions within the past five years), AMA A and B ranked riders. Riders that finished in the top 20 overall at the AMA Outdoor Nationals (250 and 450) or FIM GPs (MXGP/MX2/MX3), or top 10 overall in the AMA Supercross (450) class will not be eligible to compete in the MX2 Pro/Am class.
Regal finished ninth overall in the 450 Class in Lucas Oil Pro Motocross in 2010. If Regal intends to race this weekend, it looks like it will have to be in MX1. We will have more information as it becomes available.