Monster Energy AMA Supercross Announces Themed Races for 2024 Season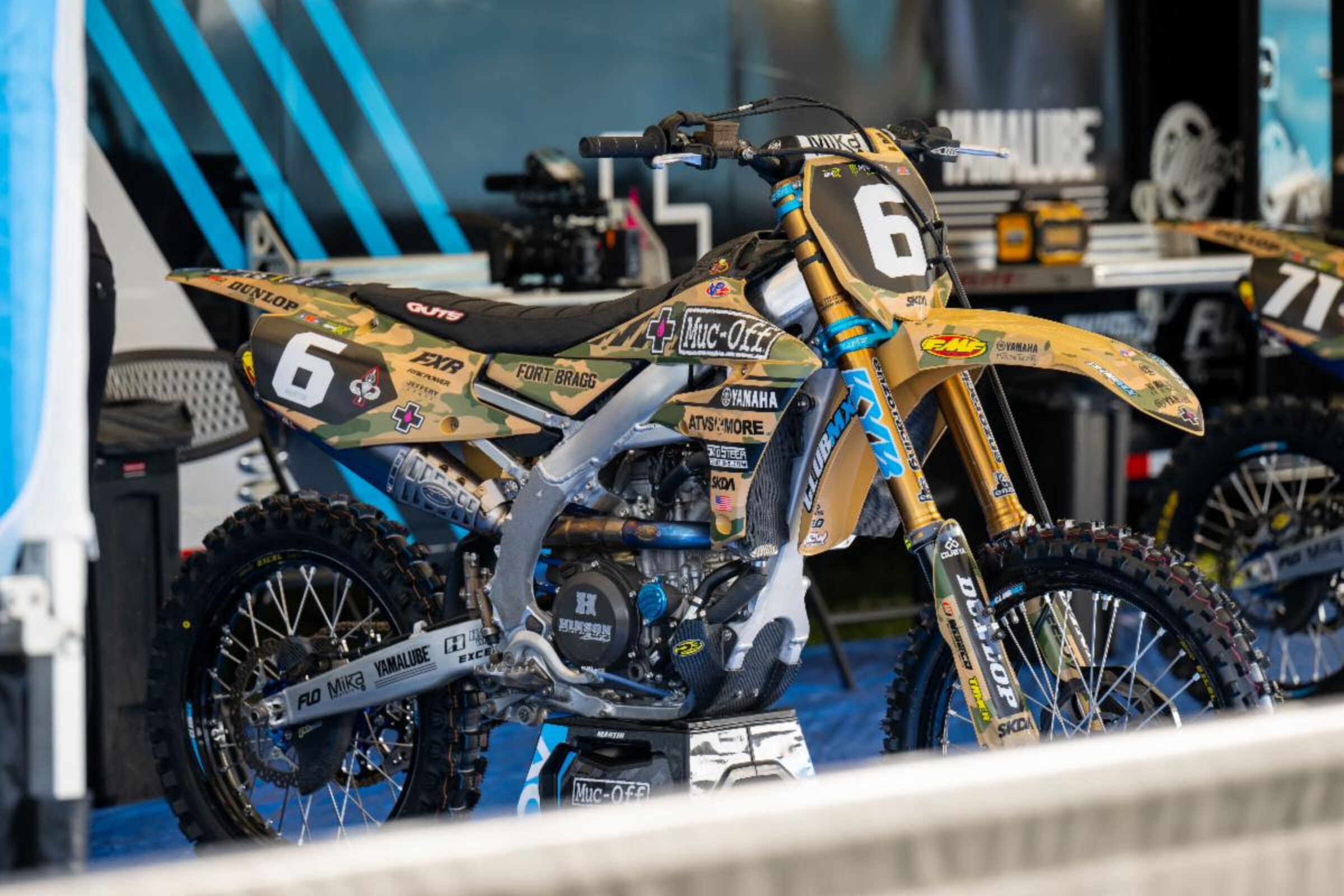 Salt Lake City, UT
Salt Lake City
Monster Energy AMA Supercross Championship
The following press release is from Feld Motor Sports:
Monster Energy Supercross Announces Themed Races for 2024 Season
Supercross Celebrates 50th Anniversary with Retro Themed Night in San Diego
Registration Now Open for 2024 KTM Junior Supercross Program
ELLENTON, Fla. – As the 2024 SuperMotocross World Championship series and the indoor stadium season of Monster Energy AMA Supercross come into focus, Feld Motor Sports, Inc. is excited to announce its specialty-themed races kicking off the new year which include returning themes and a nod to the past 50 years of Supercross racing. Additionally, registration is now open for all 10 rounds of the 2024 KTM Junior Supercross program, presented by Wells Fargo. The popular youth development program will culminate with an additional championship race featuring the winners from each of the 10 rounds in Salt Lake City, Utah at the Supercross championship final.
2024 marks the 50th anniversary season of AMA Supercross, celebrating its inception in 1974 at the Los Angeles Memorial Coliseum which recently hosted the historic, inaugural SuperMotocross World Championship final this past September. As we celebrate the past, Round 3 in San Diego, will play host to a 50th anniversary retro themed night. Race teams, athletes, and industry partners will be encouraged to run historical graphics from past decades across bike liveries and race gear to celebrate the eras that helped shape Supercross into what it is today.
Round 7 at AT&T Stadium in Arlington, Texas will host Military Appreciation night, honoring the past and present members of the U.S. Military. As seen in previous years, race teams, athletes, and sponsors will continue to fly military-inspired graphics across their bikes and gear to honor those who serve(d).
As the Love Moto Stop Cancer campaign continues, Round 14 at Nissan Stadium in Nashville, Tennessee will see the return of the annual Love Moto Stop Cancer race, honoring the kids at St. Jude Children's Research Hospital, which is located right down the interstate in Memphis, Tennessee. Supercross, entering its eighth year of partnership with St. Jude, recently surpassed $1M in funds raised to support the fight against childhood cancer. Each year, this honorary race, which launched in Nashville in 2019, encourages teams, athletes, and industry partners to showcase St. Jude patient-inspired artwork across bike graphics and race gear. These items are then donated into the annual Supercross-St. Jude auction, an initiative that raised over $130,000 in 2023 alone. The yearlong text-to-donate campaign supporting St. Jude will launch at Round 2 at Oracle Park in San Francisco, California.
Supporters who contribute to the 2024 text-to-donate campaign will be gifted with this one-of-a-kind Love Moto Stop Cancer T-shirt.
Additional initiatives supporting St. Jude Children's Research Hospital will be announced closer to the season start.
The KTM Junior Supercross, presented by Wells Fargo is racing into its 25th year with the Monster Energy AMA Supercross Championship in 2024. Registration is now open for the announced 10-round schedule kicking off at the season opener in Anaheim, California on January 6, making stops at many familiar cities on the tour such as San Diego, Detroit, Nashville, Indianapolis, and Denver. At the end of the 10-round schedule, the winners from each individual round will be selected to participate in the ultimate "Championship Round" at the series finale in Salt Lake City, Utah on May 11. Applicants will be selected at random and must be 7-8 years old to participate.
* all times
Monster Energy AMA Supercross Championship Schedule
2024 Supercross Schedule
Supercross Schedule
2024 participants will race aboard KTM's all-electric mini-supercrosser – the KTM SX E-5 – on the global stage under KTM's solar-powered semi. The 3.9-kilowatt powered KTM Junior Racing semi is equipped to power the entire semi on race day, including the 15 purpose-built charging stands, thanks to its 30 rooftop solar panels.
All 28 rounds of the SuperMotocross series, inclusive of 17 Supercross races and 11 Pro Motocross races, are currently on sale to the general public at SupercrossLIVE.com and promotocross.com. Dates, venues, and ticketing information for the 2024 SuperMotocross World Championship playoffs and final will be announced in Anaheim at the opening round press conference on Friday, January 5.