SX-Only Eli Tomac "More Than Likely It's a No" on 2023 SMX Championship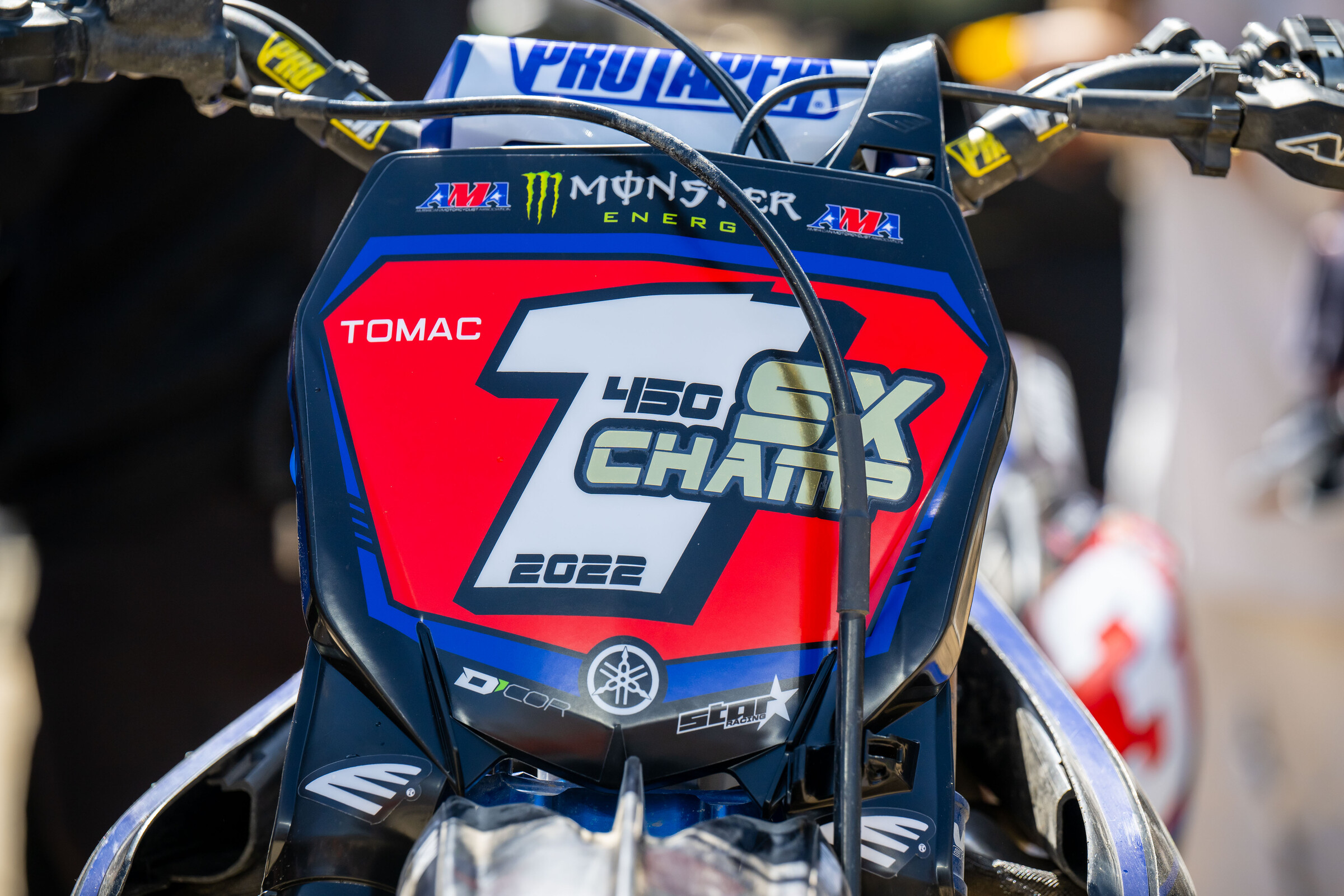 Concord, NC
SuperMotocross World Championship Playoff 1
SuperMotocross World Championship
As the 2021 Lucas Oil AMA Pro Motocross Championship came to a conclusion, so did Eli Tomac's six-year relationship with Monster Energy Kawasaki. Together, Tomac and Kawasaki produced a 450SX title and three 450 Class Pro Motocross Championships, and over two dozen wins individually in both SX and MX. Then for 2022, he made the shocking switch to the Monster Energy Yamaha Star Racing squad. And we all know how his year went: 450cc AMA SX and MX champion (for the first time in the same year in his career), seven 450SX main event wins, five 450 Class Pro Motocross wins, and bringing the Chamberlain Trophy home to the USA for the first time in 11 years.
There are a lot of storylines entering the 2023 calendar year and the AMA Supercross and Motocross Championships—as well as the all-new three-round SuperMotocross World Championship (SMX) playoff finals and overall championship. Tomac remains one of those storylines, as he re-signed a one-year, supercross-only deal with Yamaha for 2023. So with Tomac winning so much in 2022, he has to be a favorite for the inaugural SMX Championship, right? Even without racing Pro Motocross next summer, a strong season in AMA Supercross could find Tomac within the top 20 seedings in order to qualify for the three SMX playoff rounds and a shot at the #1 450cc SMX plate (remember, if a rider wins a supercross main event OR a motocross main event, they will automatically qualify for the SMX playoffs). Well, at the moment, that does not appear to be the case.
In an interview with play-by-play broadcaster Leigh Diffey posted on the Motorsports on NBC YouTube, Tomac explained his current situation.
"I wish I could say yes right now, but more than likely it's a no, for now," Tomac said on racing the 2023 SuperMotocross World Championship.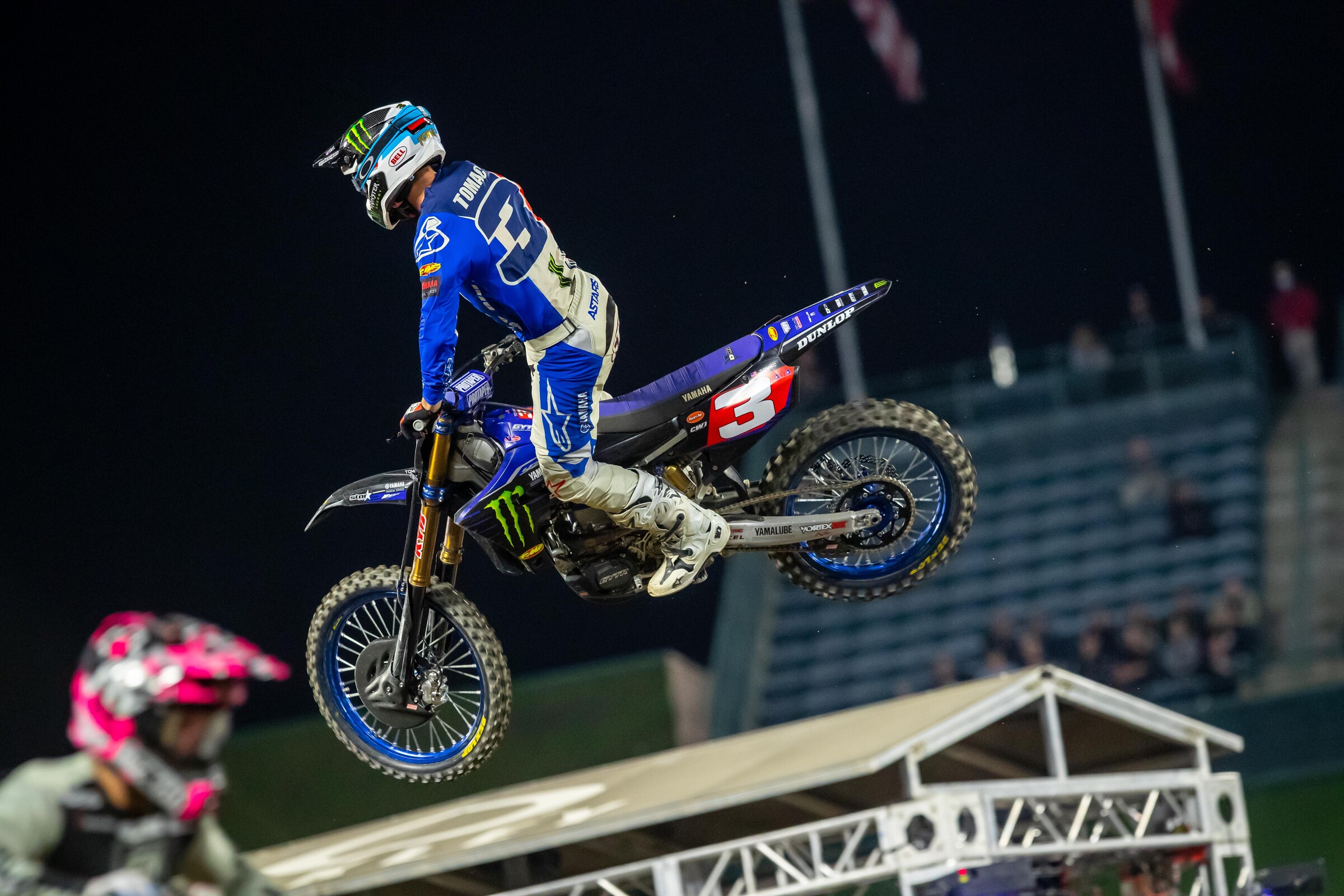 He explained further that his deal with Yamaha for 2022 was only a one-year deal, as he initially expected this 2022 year to be his final racing season. Then, he won. A lot. The race wins and the titles both came, and the Colorado native appeared to have a more positive and genuinely happy time at the races. These top-level riders are typically under so much pressure to win and perform each week that we often see the wins as more of a relief than a joy. For Tomac in '22 though, the joy of winning remained. And he wanted to pursue another year, so he re-signed with Yamaha. With Yamaha debuting its all-new generation YZ450F in 2023, our own Jason Weigandt even heard Tomac tested the stock bike before making his decision to enter another year with BluCru. Tomac confirmed this with Weigandt recently at a Yamaha event.
So why is Tomac even returning after such a successful year in 2022? Why not walk off into the sunset after a perfect season?
"Winning never really gets old," Tomac told Diffey. "And I want to keep doing it for at least one more season of supercross. So that's where I'm at. When I originally signed this Monster Energy Yamaha contract, at the time it was a one-year deal, and I did think that was gonna be it. But I had fun doing it, so I signed up another year."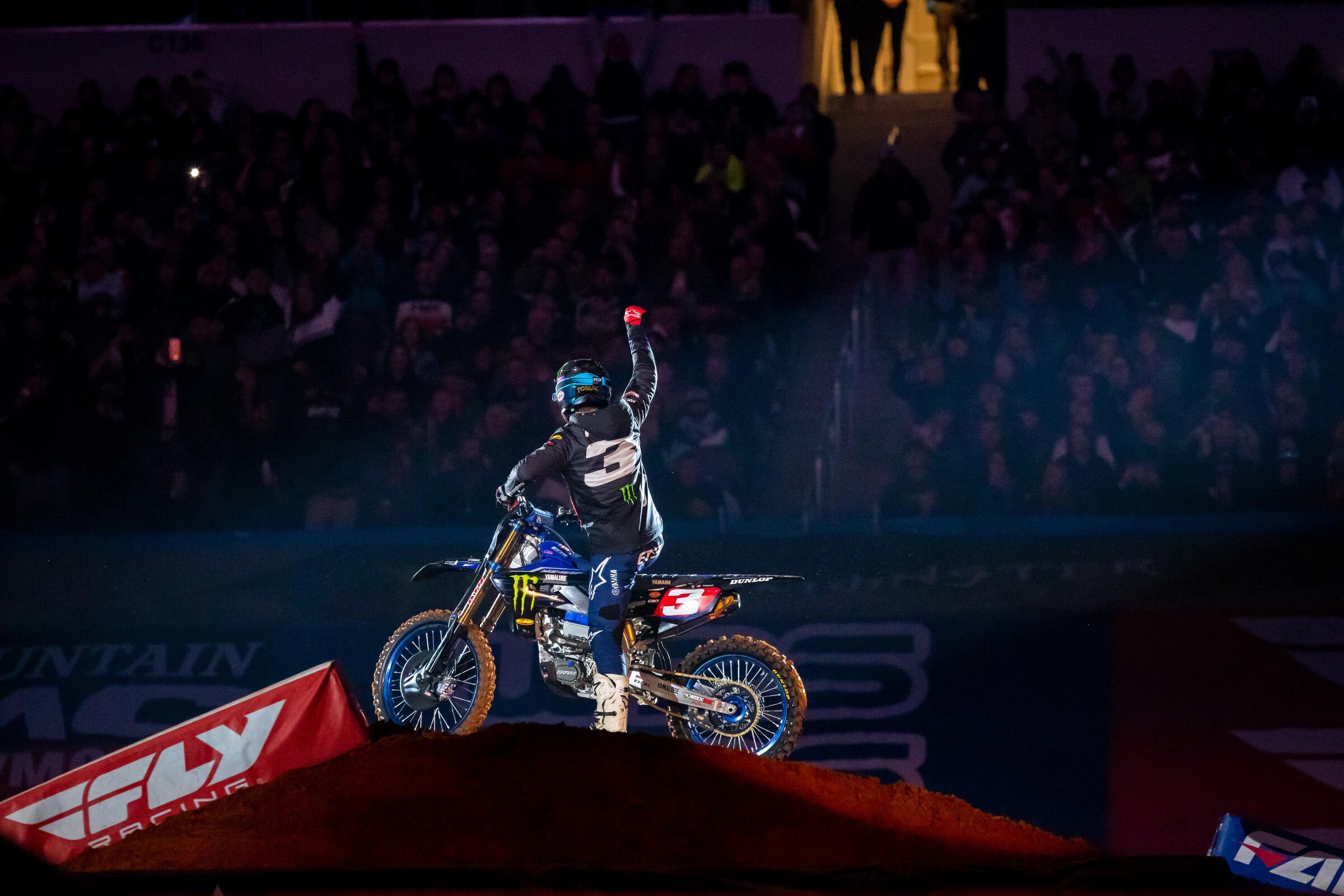 A thing to note ahead of the 2023 season is that Tomac—who currently has 44 450SX main event wins to his name—could possibly pass both Ricky Carmichael (48 wins) and James Stewart (50 wins) and move into second place on the all-time premier class AMA Supercross wins list behind "The King" Jeremy McGrath (72 main event wins). Tomac is not focused on the win totals but did say it means a lot to him.
"It's your childhood ambitions and goals and dreams coming true," Tomac said on passing all-time greats in the wins category. "I never really thought I would…I mean your dream is to get here, but for it actually to happen is a whole different deal. But I just do my thing and we'll see how it ends up. Very grateful for everyone who has been involved in my program up to this point. It's cool to be in that realm of guys."
So, once the 2023 Monster Energy AMA Supercross Championship concludes on May 13 in Salt Lake City, Utah, will we see Tomac finally hang-up his Alpinestars? Or will there be more in store for ET3? How will Tomac fare against the likes of Chase Sexton, Jason Anderson, Cooper Webb, and more in what might be his final supercross season? Only time will tell.
Watch the full video with Tomac and Diffey below.
Text/Video: Motorsports on NBC
Leigh Diffey catches up with reigning Supercross and Pro Motocross 450 champion Eli Tomac, as the two discuss his move to Yamaha, why he didn't retire, whether he plans to race in the inaugural SuperMotocross World Championship playoffs, and his place among the sport's greats. #NBCSports #SuperMotocross #EliTomac
Will Eli Tomac race in inaugural SuperMotocross World Championship? | Motorsports on NBC