Blud Lubricants: Over 100 Years of Product Formulation and Racing Experience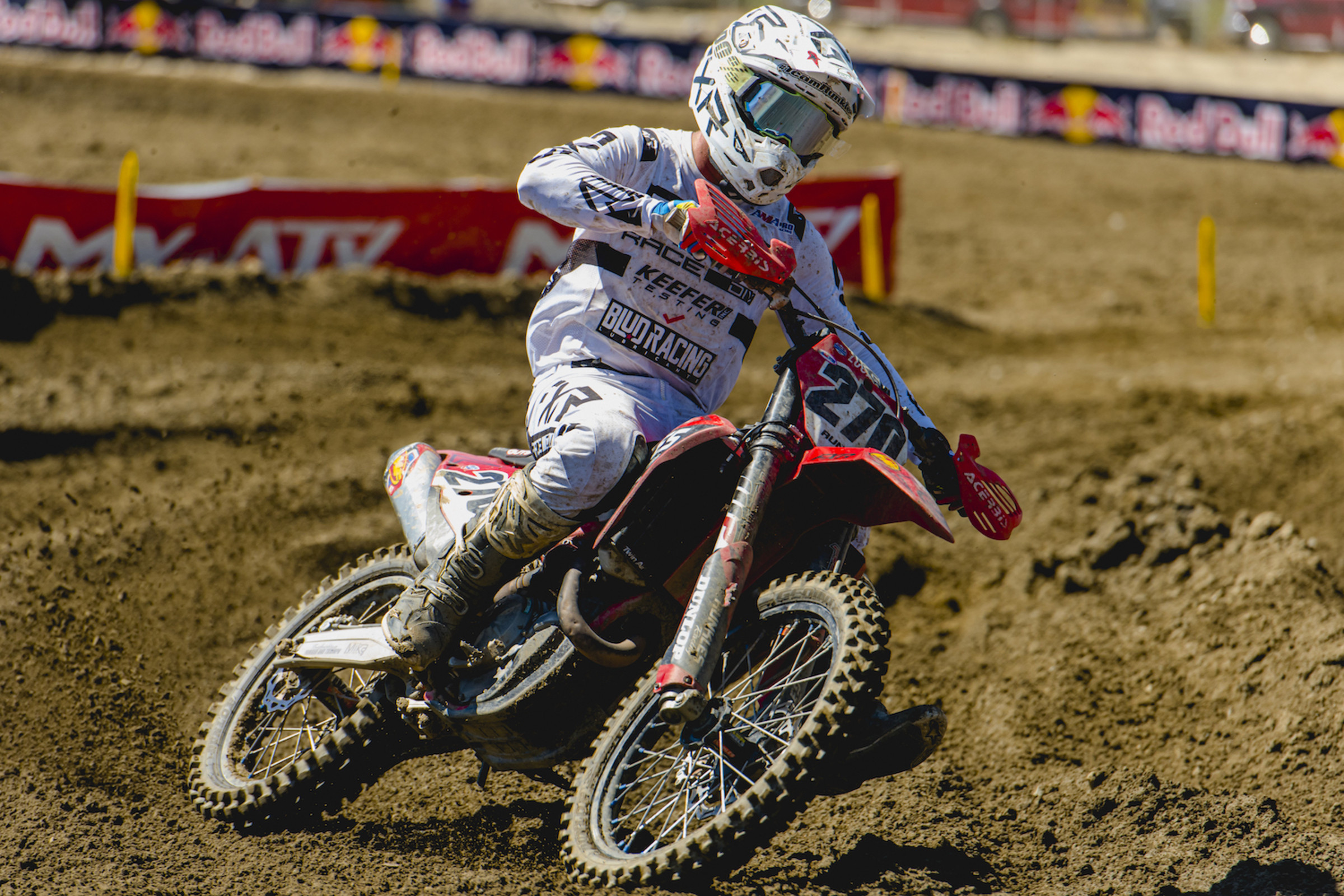 If you ask around the pits, you'll hear nothing but raves about Blud Lubricants—and for good reason. With over 100 years of racing and performance lubricants formulation and blending experience, they've been making severe-duty synthetics since 1983. They have a really exemplary racer support program, and they're American through and through.
Specializing in synthetic oils and lubricants for precision vehicles, Blud covers a huge span of racing disciplines, from dirt track to drag racing, supercross to karting, enduro to high-speed boating. Their products are engineered and manufactured here in the States with a focus on handling heat and humidity better than their competitors, working with the highest-quality base materials and additives available to create their Bludline system, which helps oils retain their protective qualities under the toughest, most strenuous conditions.
Right now, no fewer than 28 Monster Energy Supercross athletes are running Blud products—about 20 percent of the night show, and a full 60 percent of privateers. Through their Racer Support program, they support more than 2,000 racers nationwide, across a variety of disciplines. The program offers a discount on every purchase, along with some great Blud swag.
Based in Ohio, Blud's products are manufactured at their state-of-the-art plant in Illinois, and they've got distribution facilities in Ohio and Arizona. Let's dive into their moto-focused product lineup:
Scorpion Blud: An endurance monster motorcycle oil, it's an mPAO-base oil product that resists oxidation up to ten times as long as typical synthetic motorcycle oils. Scorpion Blud provides longevity and performance unlike any other product the company has tested.
Barracuda Blud: Blud's newest innovation will be the company's flagship motorcycle oil, replacing the Pro Series and Pro Elite Series oils beginning in mid-March of this year. Available in viscosities of 0w20, 5w30, 10w40, 10w50, and 15w50, it is designed with a technology unique to Blud and will be the ultimate all-around motorcycle oil for racing and enthusiast riding. In the lab and in live testing, Barracuda Blud shows superior heat protection while resisting oxidation up to four times as long as its competitors.