Interview with Stark Future Electric Bike Founder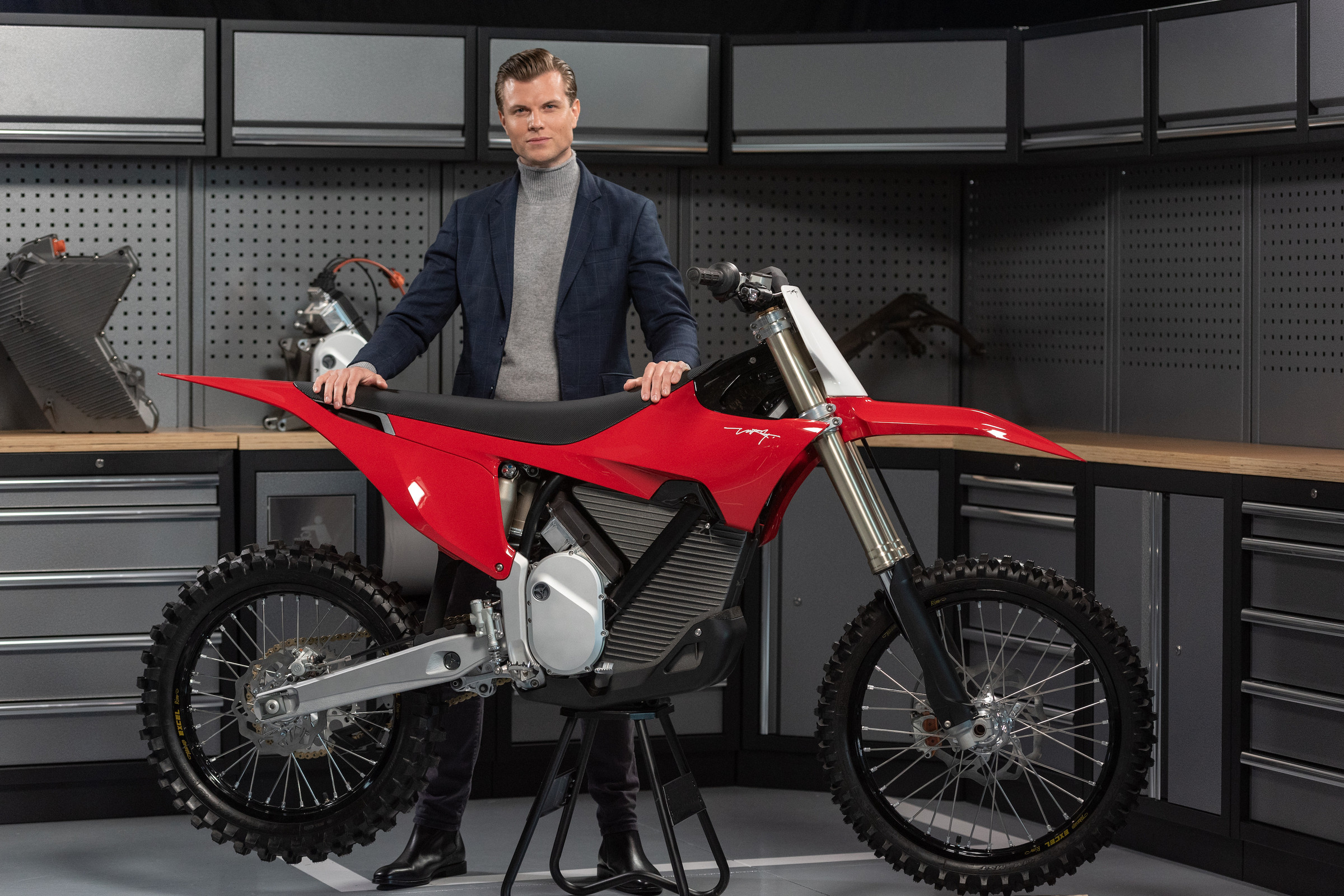 A bombshell dropped on the industry this morning with the introduction of Stark Future and its Varg motocross bike. The bike, which is available for order now on www.starkfuture.com, promises big power and enough range to complete a moto without weighing too much to be competitive on a motocross track. It's certainly a promising concept.
Where did it come from? MXLarge was able to interview the Founder and CEO of Stark Future, Anton Wass, to learn about the history of the project, the funding, and racing plans for the future.
Says Wass in the interview
"This dream of building an electric motorcycle factory seems like a pretty stupid idea, because this is a very difficult dream. I was in the position to start, and I didn't think anyone was doing it well, so let's give it a try. We started researching what was possible, with the power density of electric motors and the energy density of batteries. We then came to the conclusion we can build an electric motocross bike and we can out-perform the fastest fuelled bikes of today. We built a team of highly experienced people, who built motorcycle and power electronics before, and we made it reality."
You can read more at MXLarge.com
Also check out Steve Matthes' podcast with Eric Peronnard, a consultant on the Stark Future project, who had also worked with Alta Motors.
"I was part of the original team, and then a few weeks ago I got the chance to ride the bike and be completely sold," said Peronnard in the podcast. "It was definitely better, lighter and more powerful than the Alta. It's still under development. The bike has been moving for a couple of months now and it's being tested pretty much every day by Sebastien Tortelli. You just sit on the bike and ride it, the bike handles very well. It's KYB suspension, the geometry is very KTM and Honda ish, the brakes are Brembo, just first class all the way. Game changer, for sure, but still not for everybody. If you want to ride three hours at your local motocross track I don't know if it's going to work out, although the bike should be able to recharge very quickly."