Pala, CA
Fox Raceway 1
Lucas Oil AMA Pro Motocross Championship
Ty Masterpool unexpectedly burst onto the scene during the summer of 2019 with Monster Energy/Star Yamaha Racing, and proceeded to have a pretty impressive summer, finishing eleventh overall in the 250 Class and earning as high as fourth in a moto at RedBud. Injuries all but ruined his 2020 attempt, although he did pull one of the coolest moves of the year by taking the holeshot at his first race back, with his hand off the bars and his index finger jutting toward the sky. He's no longer with Monster Energy/Star Racing Yamaha, but he is gearing up for another assault on the Lucas Oil AMA Pro Motocross Championship this summer, this time as a privateer. We spoke to him to chat about how it's going.
Racer X: What's up Ty, how have you been since pulling out of supercross with an ankle injury?
Ty Masterpool: I've been good. I'm still making gains physically and with my riding and am very grateful. I feel I'm on the right path, in a good place, and growing.
Talk about your SX season. What were your goals?
This was my first year in SX, it was our goal to gain experience, confidence, and comfort in a new tight environment and I really enjoyed it. I'm very excited to come out swinging next year with speed and consistency. Unfortunately I had a mechanical mishap while training and tweaked the ankle pretty good. The sponsors and everyone involved thought it would be best to get the ankle back to one hundred percent.
Last year with Star, they had four guys who could win a title. Their decision was for me to stay focused on motocross. I was fit, fast, and ready, but unfortunately I broke my leg right before the first race.
I got clearance before RedBud, and the speed, and even the fitness were still there. But the leg and my gut needed a little more riding time. It's funny people don't think I like SX. When I decided to go pro I wanted to go all the way, looking at the big picture, shooting for winning championships and having a long career in 250s and 450s. Looking at the big picture, looking all the way, taking things step by step. That doesn't mean I'm taking my time. It's actually more work building for the future. It's not just doing the best you can in the present, it's doing the best with what you have now and improving with technical emphasis to take you all the way. As a kid I just wanted to go as fast as I could. That was shortsighted and would bite you in the ass.
I've always wanted to go fast and win races just like any kid, but what we have always worked on is building my skill set and technique to handle the speed. I learned to enjoy the process, to like the workload. There's so much to work on to get better and faster, and to build for the future. We did that with 65s, 85s, superminis, 125s, now 250s. It's worked in the past and it's working now. I was quite small when I got on a 250F and have continued to work on skillset and techniques, along with my physical development. Being smaller and not at my physical growth potential, I feel has been an advantage in the long run. Since I have not had the size and strength, I have had to rely on skill and technique. We develop skillsets and technique on the ground, in the dirt, then apply to jumps, etc. That's been our plan in supercross, not just focusing on speed. This year I was comfortable with my skillset, now comes speed.
What kind of program do you have going into the nationals?
My program for the outdoors is pretty much like I explained for SX. First, we are always working on a strong foundation, on our skillset, and technique so that I have the ability to go faster and faster, always building on the foundation that will hold up to more and more speed. In SX it was in triples, rhythms, whoops etc., in different conditions and different types of dirt. And now in MX, with constant changes in jumps, corners, terrain, conditions etc., and in clay, sand, loam, and mixtures. That's why we are in Texas, to have all these different dirt types and to change the tracks every day to gain experience and to learn to adapt, which will help me in the variety of tracks that we will have in the nationals.
I'm thankful that Jeremy [Scism] at AEO Powersports is so supportive and wanting to help me through the nationals. I love the bikes. When I first got on KTM it was plum stock and I was stoked at how well it handled, and it has good usable power. Jeremy and Anthony at AEO build the race and practice bikes, Jeremy and Mark do the suspension, Jamie [Ellis] at Twisted Development is doing the motors, and Brandon is my practice and race mechanic. These guys are great and they care. It's pretty dope that it's such a team effort.
You had some really good rides the last couple years in motocross. Were you surprised when you didn't land back at Monster Energy/Star Racing Yamaha, or somewhere with factory equipment?
That was quite a surprise. I know they [Star] were a team that wanted to win championships and I was working my ass off to bring them championships. In my first year with them I won both National Championships in the 125 Class at Loretta Lynn's. The next year I knew I was small and inexperienced, but did the nationals to gain experience for the future. I ended up Rookie of the Year. The next year, as I explained, I focused on motocross and unfortunately broke my leg right before the season. I got the okay to race at RedBud and did my best with the cards I was dealt. As I said, I was surprised. I do know that I worked my ass off and was always striving to get better and better and win championships. It wasn't my decision it was theirs. I need to respect their decision and all I can do is appreciate the time I had with them and stay focused on continuing to do my best.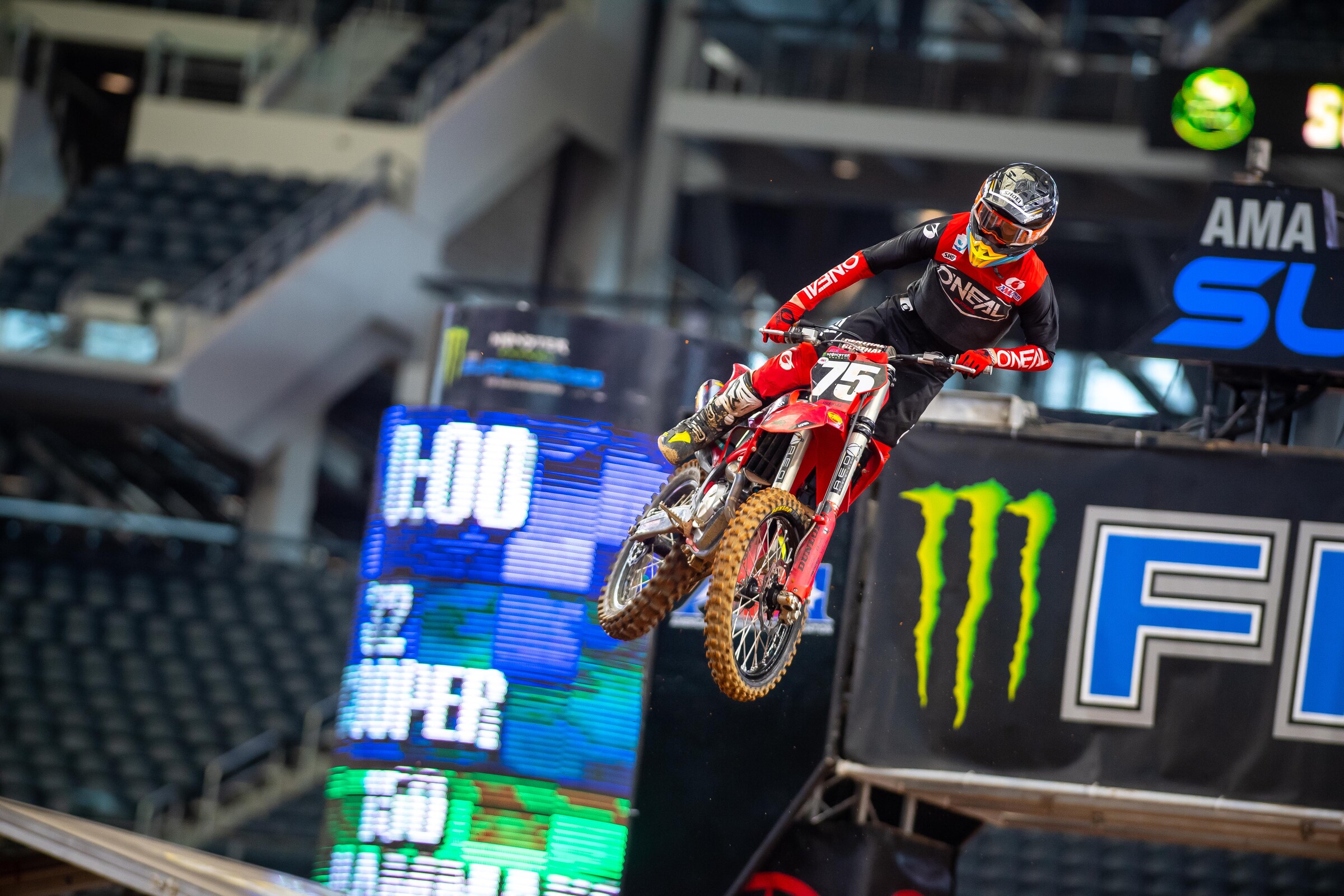 What kind of goals and expectations do you have for the summer?
It's kind a hard to answer that one. I only have one year of experience [2019], and RedBud last year. There are lot of good riders out there, some great veteran riders who were injured and have not raced, veteran riders who are coming in fresh and looking strong, and a lot of young riders who are looking good. It's going to be tough competition and I'm looking forward to it. It doesn't matter if I'm in first or last or anywhere in between, I'm going to be doing my best.
There were rumors of you ending up at Red Bull KTM this summer. Was, or is, there any truth there?
I don't know about rumors but I can tell you a fact, it would be an honor to be able to ride for Red Bull KTM.