It's another Fun Filthy Friday! Here's this week's Q & A with our resident expert in all things, Phil Nicoletti. Phil announced his plans to race the Lucas Oil AMA Pro Motocross Championship this summer, but no worries, he'll still be here for all your important questions!
Send your questions to phil@racerxonline.com.
Hey Phil,
Two part question. What are your goals for the 2021 mx nationals? Second, have you started thinking about your post racing career? Maybe you could partner up with A-Mart so you could be the mental coach to compliment the fitness/nutrition training he provides on Troll Training. Make it the best full service training business out there.
Regards,
Nick D
NickyD,
The goal right now for outdoors is to survive haha. Not going to lie, past few weeks been a little rough with a couple crashes. But the goal is to be competitive still. I'll hope to be finishing around 7-11 for the first couple of races. We will see, could be way off. Zacho Osborne came up to ride last week and showed why he's #1. As far as Trolls' gig, he's enjoying it from what I gather. I doubt it would work. We have a hard enough time being buddies, no less business partners in something. It could go either way though, either more people would come, or subscriptions would drop. But we'd definitely end up hating each other even more than we do right now.
Phil,
I'm really enjoying your column, so thanks for making me laugh. My question is have you ever sh!$ your pants mid-moto outdoors and had to finish with that gritty mess running down your legs creating the worst rash you've ever had? How painful was it and did you push through or pull off?
I have and it felt like someone poured honey bunches of oats down my pants and every bump rubbed me so raw you would think my a$$ was a perfect medium rare. I pushed through and finished. I imagine I'm not alone in this but who knows... Thanks for reading and possibly answering my ridiculous but real question.
Sincerely,
Curious Pooper.
Curious,
I'm going to be honest with you mate, I've never got to that point. I'm not saying I wasn't really, really close a time of two. It's the worst thing EVER. My one and only time it was a nightmare for me was Glen Helen, 2014. Somehow, some dumbass way, I has ODed on electrolytes. From the start up of the parade lap, my stomach started to cramp. The next 38 minutes rank up there with the worst in my lifetime. I finished the moto in 11th, no idea how. I then spent the next 45 minutes, the entire intermission, in the damn Porta John. IN MY GEAR, on a hot summer day, after just blacking out in the first moto. No way I could have hogged the JGR semi bathroom the whole time, Mr. Coy would have killed me. I literally couldn't stomach any food or water hardly. The stomach cramps were mental! I made it back up to staging, hit the Porta John one last time, said a prayer and did the sight lap. Somehow I managed another 11th. I was actually happy because I thought for sure I got in the top 10 with 11-11 moto scores. NOPE! Just my shitty luck to have a shit day on a shitttttier day. Literally. I went 11-11 and I got 12th overall.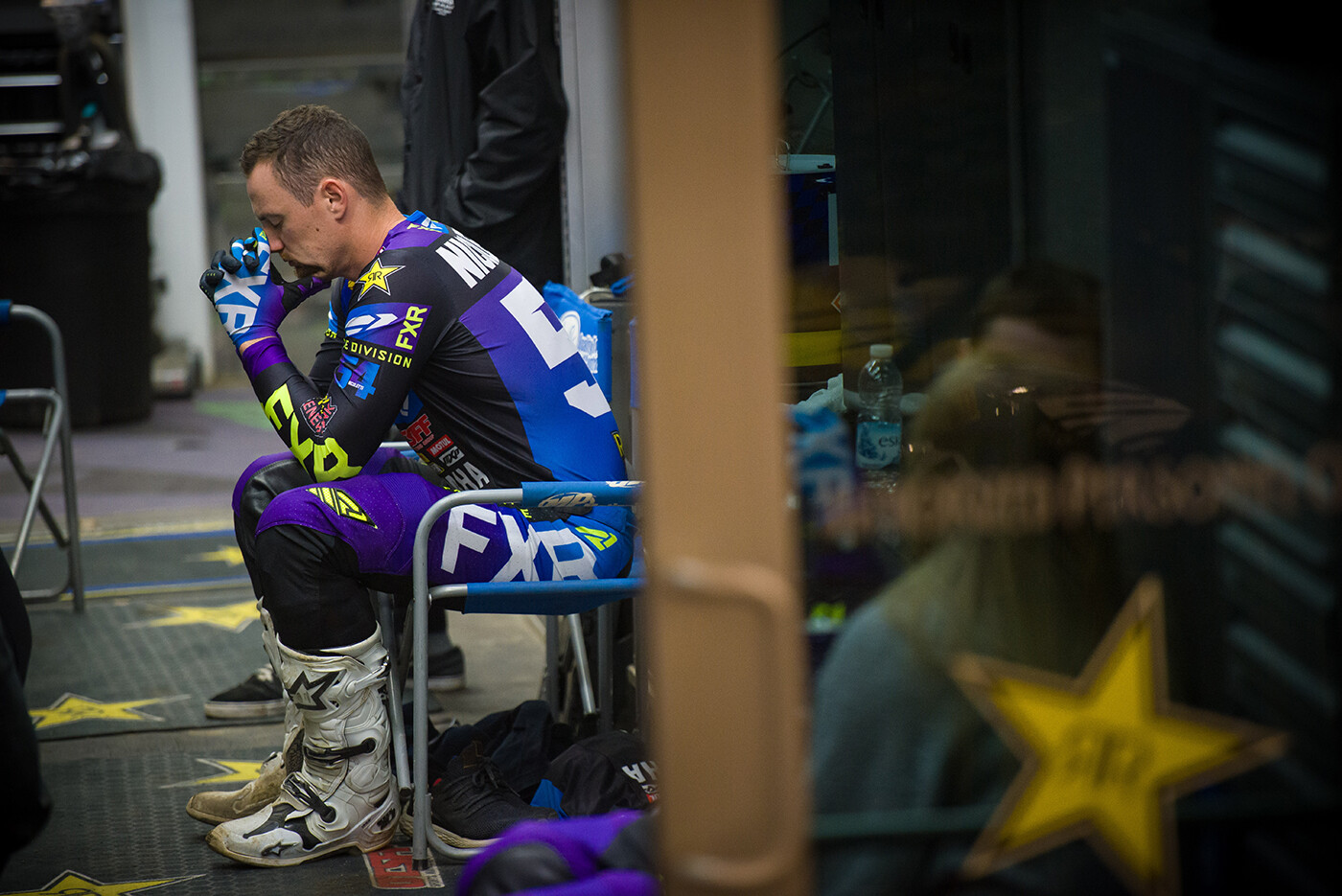 Hey Filthy , I'm a 61 year old throttle monkey from British Columbia Canada. I'm still riding lots on a new 450 Honda, dirt, ice and trail , I bought a 2021 125MC GasGas to ride some moto because I feel the bigger more powerful bikes are a bit of a handful !! Do you think it's a good decision? Love tiddlers and and rippin corners dragging bars !!
The old fart 😎
Old Fart,
I don't think anyone can talk shit on you for any bike you choose ride at 61 years old! You my friend, are what makes our sport go round and round. If you wanna run that 125 in second gear, fanning the shit out the clutch to feel like a hero, you've earned the right. Hope you buy a FMF cone pipe for that thing to make bad girl sound a little more crisp! I think it's cool if you're a weekend warrior and you own two different brands. Granted Honda doesn't make a two-strokes anymore which is a shame. The days you want to be lazy, drink a Coors, then you can ride the 450! They days you're feeling young, rip the 125. Either way, thank you for supporting moto at the ripe age of 61!
---
Images: James Lissimore